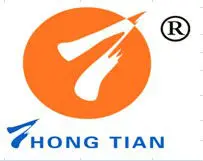 The Mica Parts made by rigid mica plate which has the excellent mechanical strength, and electrical properties under normality.
Mainly thickness below 2.0mm can be punched, while above 2.0mm can be processed like cut, drill, mill, CNC process and so on.
Characteristics:
1. High-temperature insulation
2. High dielectric strength
3. Good resistance to high heat and high voltage
4. Excellent mechanical strength
Applies for gaskets insulation for home appliances, welding machine, lightning rod, electrical heating equipment and so on.
Technique date:
Type

HP5M-3

HP5P-3

Name

Rigid muscovite mica gasket

Rigid phlogopite mica gasket

Thickness mm

0.2-100

0.2-100

Heat resistant C

Continual service

500

700

Intermittent service

700

900

Dielectric strength kv/mm(≥)

20

20

Heat Loss %(≤)

500°C

0.5

0.5

700°C

0.8

0.8
When parts thickness < 2mm, punch process size tolerance: +/-0.05mm
When parts thickness > 2mm, process size tolerance: +/-0.1mm
Note: It is normally there's smelt, when use the heating equipment at first time. After that it will be in good condition.
Welcome to try our mica parts in your heating machine.
CONTACT INFORMATION:
Kathy Li
Cell phone: 0086 13477794960
Skype: kathyli2013
QQ: 2567212759
TM: cn1501281278
Any time when you have any question and demand, welcome to contact me, Thank you!