ZHEJIANG HUIER COATING ENVIRONMENTAL PROTECTION EQUIPMENT CO.,LTD Located in HANGJIAHU plain "Golden Triangle" region, adjacent to 104 National Road 1400 km,it is called heaven of HANGZHOU in the south, north of the beautiful scenery of the TAIHU, west of the national one of four major summer resort MOGAN Mountain, the Nanjing-Hangzhou high-speed interspersed, traffic conditions is very convenient. The tide of reform and opening up has brought unlimited vigor and vitality, make HUIER COMPANY is becoming a rising star of the painting equipment industry, stand out in many enterprises, become the backbone enterprise of this economic development zone.
ZHEJIANG HUIER COATING ENVIRONMENTAL PROTECTION EQUIPMENT CO.,LTD has the business philosophy of professional, enterprising, pioneering, integrity, rapid development, through the efforts of the past few years, the company is developed by leaps and bounds. The company now has more than 26000000 yuan in fixed assets, the factory covers an area of 20000 square meters, the workshop area of 9800 square meters. Office building and living area are 2800 square meters, and equipped with all mechanical equipment and supporting infrastructure. Our company has expanded two projects of plastic decoration production line and plastic processing production line.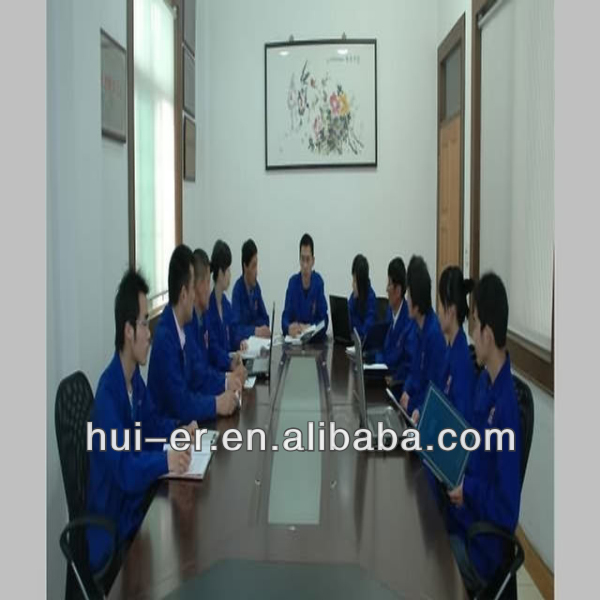 We are specialized in coating line, complete electrostatic powder coating systems, paint coating plants, curing and drying ovens, cartridge type and cyclone recovery systems, water-screen, wet wall and dry type painting booth, spray booth, conveyor systems, pretreatment plants. Also we are supplier of powder coating, powder filters, guns for powder coating, painting guns, pumps and their equipments. We supply automatic, semi-automatic, manual and special type coating and painting lines Powder coating lines for aluminum profiles, metal, plastic and wood.