shenzhen shipment forwarder to dakar senegal
Our business include:
1)ocean freight forwarder
2) ocean freight and air freight service
3) Carriers: EVERGREEN, APL, CSCL, COSCO, MOSK, K-LINE, MSC, ANL,Maersk,and EK,UPS,TG,AZ, TK,GF,MP,AI,MH,KL,AF etc
4) Preponderant lines: America, South America, South East Asia, India, Pakistan, Europe, South Africa
5)ocean freight forwarder provide customs clearance
6) Sea and air consolidation cargo from cooperative co-loaders of China to worldwide
7) Warehousing
For more ocean freight forwarder information, you can visit our website.
And for the shipment from different suppliers,we can pick it up from your suppliers and then make them consolidation in our warehouse,and then provide sea or air freight service according to your indication.
Awaiting for further negotiation with your esteemed company for your goods from China.
Thank you and best regards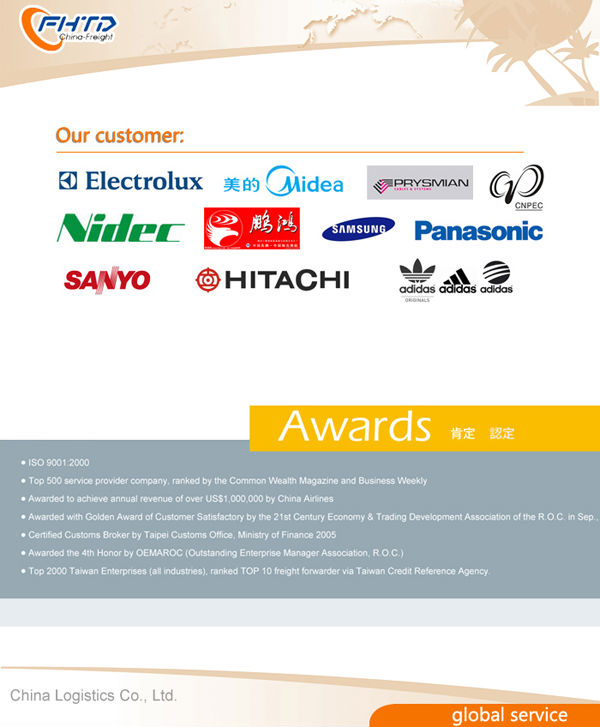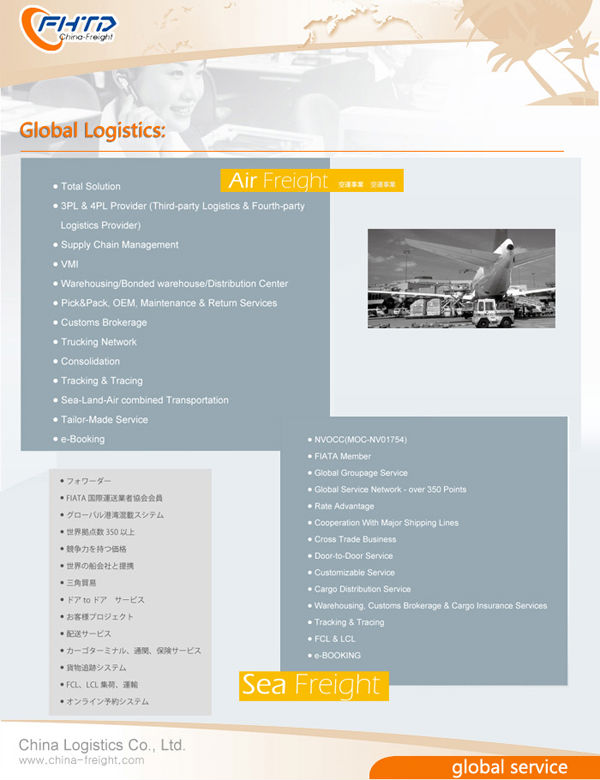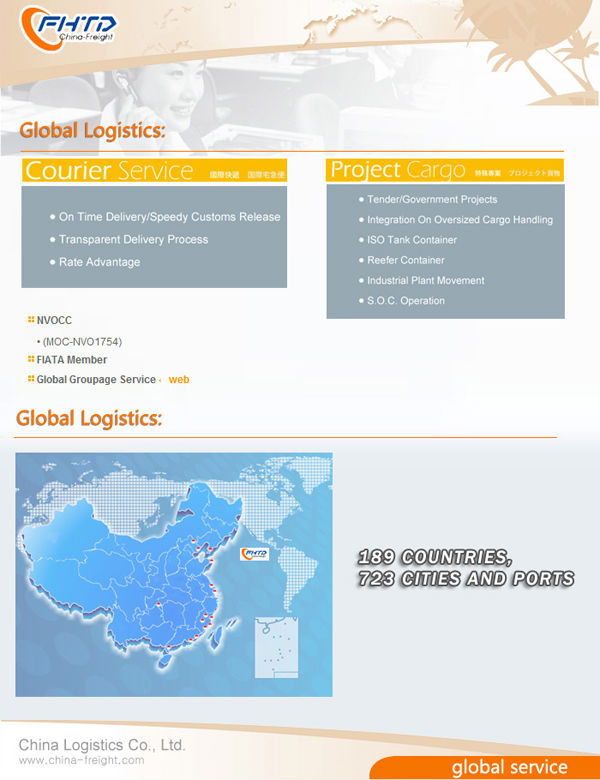 ________________________________________________________________________
Please do not hesitate to offer more details of your goods so that i can quote you the best offer.
Longing to be your professional, responsible and reliable partner. We try all our best to support your business.
China Logistics Co.,Ltd
Add:1208#, Anda Business Mansion, No.32, Wuwu Road, Zhongshan District, Dalian, China
Tel:0086-411-8279 9980 / 8279 9981

Fax:0086-411-8270 1075
Web: www.china-freight.com