High quality Yunnan Pu'er Arabica Coffee Powder
Yunnan Pu'er Coffee Introduction:
Arabica coffee beans from Yunnan, China are mainly grown in the region with altitude between 800m and 1500m. Its taste is strong but not bitter, with moderate acidity and rich flavor obtaining an unique flavor of a little fruity. Arabica coffee is a gardening economic crop which demands special natural conditions. Optimum growing regions are low-latitude, but high-altitude and a big temperature difference between day and night areas with an average annual temperature of 19°C-23 °Cand annual rainfall is up to 700-1800mm. Also the soil PH value is 5.5-6.5. The advantageous geographical environment and climate conditions of Pu'er are most suitable for Arabica coffee. The Nestle and Starbucks's coffee beans are also from these regions. It's located in the same latitude zone as Jamaica and Columbia. Because of better rainfall and climate, higher quality and higher yield coffee beans are harvested here.
Specially, Coffee Association of America in the 2006 evaluated that the quality of coffee beans in Pu'er are much better than that of in Colombia. Also the International Coffee Organization (ICO) identified that it is one of the Colombia Arabica coffee beans with wet processing method. It is the highest quality coffee in the world!!!
Composition of Green Coffee Bean:
Product Range:
Fresh Green Coffee Beans;
Roasted Coffee Beans with all kinds of roasted extent;
Coffee Powder/Ground Coffee;
Instant Coffee and so on.
Views of the plantation and factory:
Coffee Farm
Coffee Cherry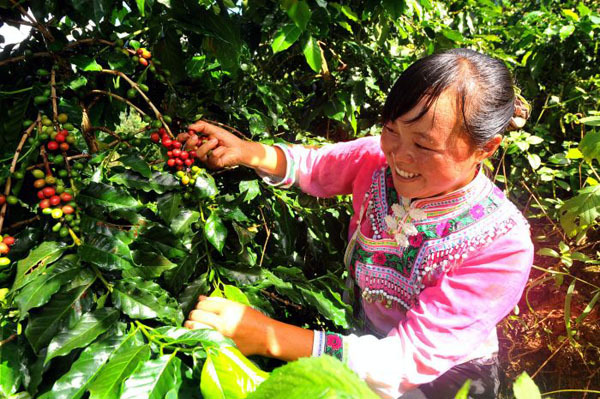 Washing Pool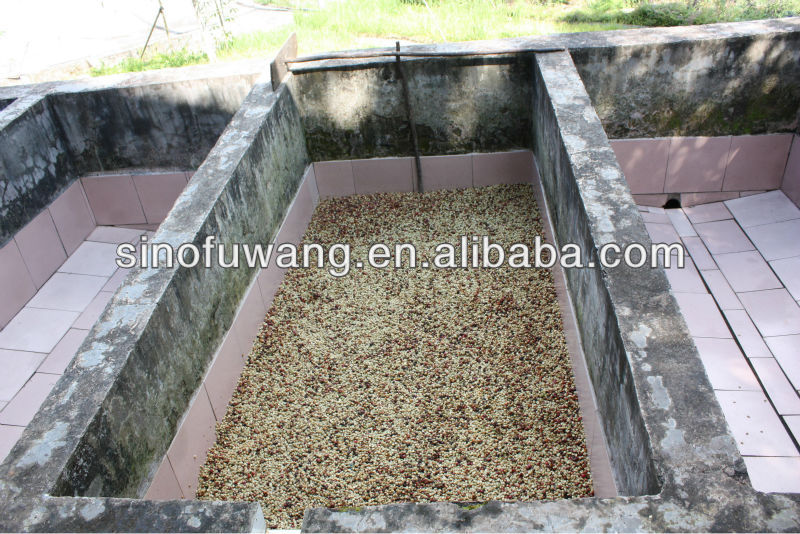 Coffee Bean Insolation in The Sun
Selected Coffee Bean
Workshop

Aim and future
So far, our main product includes: superior Yunan Arabica green coffee beans, roasted coffee beans, instant coffee powder, and green coffee bean extract ( Chlorogenic Acid ), etc. It gains widely praises from our clients as soon as it's put into the market, even forms the trend of short supply. Now, our products are also exported to the Europe, USA, Southeast Asia, The Middle East and so on.
Being in the line with the principle of "Honest, Professional, Quality Guarantee, Win-win ", Fuwang people is always committed to provide the best coffee and the most perfect service for you!!!