Product Description
The JZLYJ series of machine, called Mono Blocks, or Integrated Unit for cold rooms, that integrate evaporator, ondenser, compressor, electrical control units into one compact body. It features easy, labor saving in installation, can be widely used for small cold storage and freezer rooms of temperature of -5°C~ 5°C or -20°C~ -15°C in hotels, restaurants, medicines, argricultural, chemicals industries all other place where cold storage is needed.
Main Componets
World famous brand refrigeration parts are employed for all products;
TECUMSEH Hhermetic Compressor adopted;
Heat Exchanger with high efficient in grooved copper tube and aluminum fin;
Electronic control board with fuctions of automatic temperature set,control, and electric heater defrosting;
Protection devices for over loading, sub-heating, lack of phase, high&low pressure etc.
Model Specification
JZ LYJ 50 M Y - p
JZ---JZ-LVTE Company Products Notes
LYJ---LYJ-Mono-Blocks Products Series Code
50---50-Compressor Power:(HP)X100
M---M-Temperature,M:-5°C~ 5°C;L:-20°C~ -15°C
Y---Y-Refrigerant Typr;Y:R404a
P--- Structure Code; P-Wall Mounted Type; T-Rooftop Type
Two Kinds: Wall Mounted Type and Roof Top Type
-Wall Mounted Type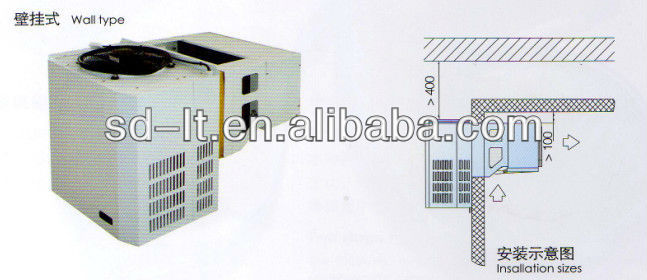 -Roof Top Type
Sepecifications for JZLYJ Series Mono-Blocks
Temperature:-5°C~ 5°C(Middle and High Temperature Type)
-Design Working Condition: Evaporation Temperature -7°C;Ambient Temperature 35°C.
Overall Size and Installation Sizes:
1)Overall Sizes:
2)Installation Sizes:
3)Overall and Installation Sizes
Company Information
Since 2002, LVTE starts to offer HVAC products including Ground Source HEAT PUMP(Geothermal HEAT PUMP, Water to Water HEAT PUMP),Air Source HEAT PUMP,Air Cooled CHILLER, Water Cooled CHILLER,FAN COIL,AHU,Packaged Air Conditioner etc and Refrigerant Equipments for Cold, Freezer, Deep-freezing Rooms including Condensing Units, Air Cooler, Air Cooled Condenser, Evaporator, Cold Room Spare Parts and Accessaries etc. to oversea markets. Up to now, LVTE have already grown up to a group with 5 filiales, 250 employees, and 100,000 Sq.m workshop, and annual production volume 30,000 UNITS heat pumps and over 20000 UNITS chillers and 50000sets of refrigerant equipments. Now we have 2 registered Brand LUTE and LYTTE.
Company and Factory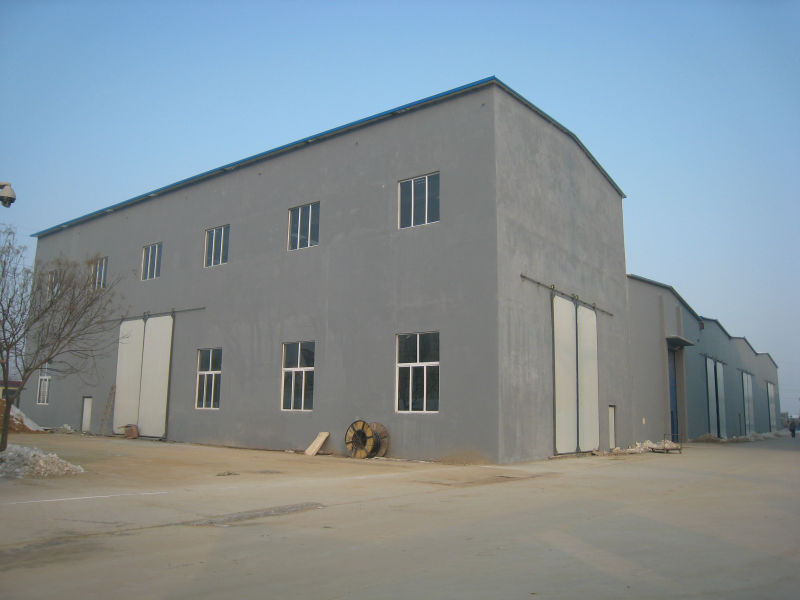 Customer's Visit