Solid Surface (Artificial and Compound Stone)
Standard Series
Major Composition: 40% CaCO3, 20% AL(OH)3 & 40% UPR (unsaturated polyester resin)
Characteristic:
1. Smooth, solid, inconspicuous seams;
2. Superior stain/bacteria/chemical resistance;
3. Easily repairable;
4. Very low water absorption & excellent penetrability;
5. Very high oxygen index & flame resistant;
6. Intensive granular layer feeling;
7. Without toxicity and radioactivity;
8. Warm touch, colorful and beautiful
Application Scope:
Owell Soild Surface Standard Series can be widely used in the public construction (hotel, restaurant, bank, hospital, exhibition room, lab), as well as family decoration (kitchen countertop, commode, floor, wall, teapoy and windowsill, etc)
OPPEIN is strict to the packing of the material, because of inadequate packing. Light person cause broken edges and corners, the person that weigh is likely to fracture. Transportation takes care of the wrong. Increased scrap and incomplete defective quantity. We usually provide wooden cases
wooden case packing:

For long distance transportation, more commonly adopted. The plank smooth. Sequence set in a box lined with waterproof paper, or 2 ~ 4 piece of rope in trunk, trunk space must be plugged with elastic soft materials. Substandard materials shall not be used wooden box, wooden plank thickness shall not be less than 20 mm. Each carton should be set up at both ends of the iron waist band, rail is set on the Angle iron.

Handling and loading and unloading must comply with the following provisions:
(1) handling should be light light, it is strictly prohibited and roll and vertical pieces must be on the back edge first.
(2) stone plank single block area of more than 0.25 m2, upright handling. Lifting tool for products in handling, the force must padding edge.
(3) wooden case packing products, with the hoisting equipment when loading and unloading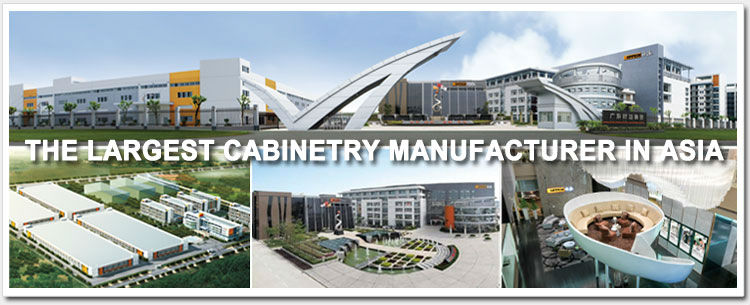 GUANGZHOU OWELL DECORATION MATERIAL CO., LTD. is a sub-company of Guangdong Oppein Home Group Inc.(the largest cabinetry manufacturer in Asia ), which located in Guangzhou BaiYun District, an everlasting industrial area with speedy development of economy and technology in Pearl River Delta area, southern China.
Owell produces solid surface sheets, countertops and kitchen sinks etc., with annual output of 300,000 pieces of solid surface sheets and 30,000 pieces of sinks. The company possesses a factory of 35,000 square meters with more than 500 employees, among whom there are strong teams of technical engineers and professional workers. The products have been sold to many countries and areas in Europe, America, Middle East and Southeast Asia.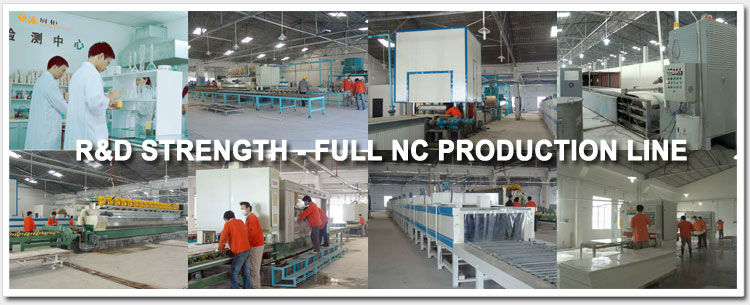 Owing to the advanced equipments and technique, international management system and high credit, excellent quality and favorable prices, Owell has been ranked as one of the top 5 largest manufacturers of solid surface materials in China. Implementing the ISO9001/2001 QMC, Owell has continuously inputting updated technology to the products, improving the skills of the staff and the ability of research and development. Owell products, with rich and brilliant colors, high quality and perfect performance, have gained a good reputation both in domestic and overseas market.
Specializing in developing kinds of solid surface, Owell provides kinds of stones for public construction, like hotels, restaurants, banks, hospitals, exhibition rooms, labs, as well as family decoration such as in kitchen countertop, commode, floor, wall, tea table and windowsill. The main products include pure acrylic surface, composite acrylic surface, aesthetic stone, jade stone, quartz stone and crystal stone. There are many styles and colors for different demands from customers.
Honesty is our tenet, quality is product's life, customer's satisfaction is our promise and mutual benefit is our cooperation basis. Owell would like to cooperate with you to "Create Ideal Life Space".
Chair Member of The Solid Surface Association of China
Assigned by China Furniture&Decoration Chamber of Commerce
Top 10 Solid Surface Manufacturers in China
Entitled by The Solid Surface Association of China
Technology gold prize
Solid Surface Industry
Green Building Material Product
Awarded by Chinese Building Material Association
Top 10 Best Quality-Reliable Brands
By the State Quality Supervision Center
Fire-proof(B) certification
ISO 9001:2000 specifies requirements for a quality management system
100% ATH LABEL of China Solid Surface Industry

Welcome to join us as OPPEIN Dealer!
As TOP 1 cabinetry brands in China, OPPEIN no doubts is your best choice to expand your career in your local market! Oppein sales turnover rises by an average of 50% every year, nearly 3,500 franchised shops spread over 600 domestic cities and overseas, bringing our brand with enduring vigor. In addition, our products are popular in more than 100 countries and regions. More and more oversea users are enjoying the elegant life brought by OPPEIN.
For over 19 years, we've been dedicated to provide unique solutions of integrated kitchen cabinets, wardrobe, bathroom and other home furniture, which help people make their dreams come true. We respect and encourage customers to customize their unique options on kitchen cabinets, wardrobe, bathroom cabinets and other home furniture, which fully meet their real need and reflect their taste on life.
HOW EASY TO JOIN US AS DEALER:
1. Communicate with our consultant about your intention
2. Find a showroom to diplay our product
3. Send showroom layout to Oppein to design a standard OPPEIN showroom with samples
4. Hire staff, send them to Oppein for professional training, or invite our trainers to your place for training
5. Sample installation with OPPEIN mounter guid
6. Promote OPPEIN product
Let's master the greater opportunity right now!