titanium corrugated tube,twisted titanium tubes,corrugated titannium tubing
Titanium corrugated tube is a new technology in China. Now we can make is Φ 12.7mm to Φ 50mm.
Compare to the normal titanium heat exchanger, corrugated one can be their 1.3-2.6times
Discription:
The resulting convoluted tube has increased heat transfer surface area per unit length yet still permits full flow of both water and refrigerant around its entire periphery for improved performance. Turbulence imparted by the convolutions to both the water and refrigerant flows further enhances the thermal performance, while inhibiting the accumulation of deposits on the surfaces. The net result is a highly effective, compact heat exchanger with superior anti-fouling characteristics.
In adition,Corrugatedtubeheat exchangerisone of new kindshell-and-tube heat exchangerwhich hasgoodheat transfer, anti-scalingandself-compensationabilities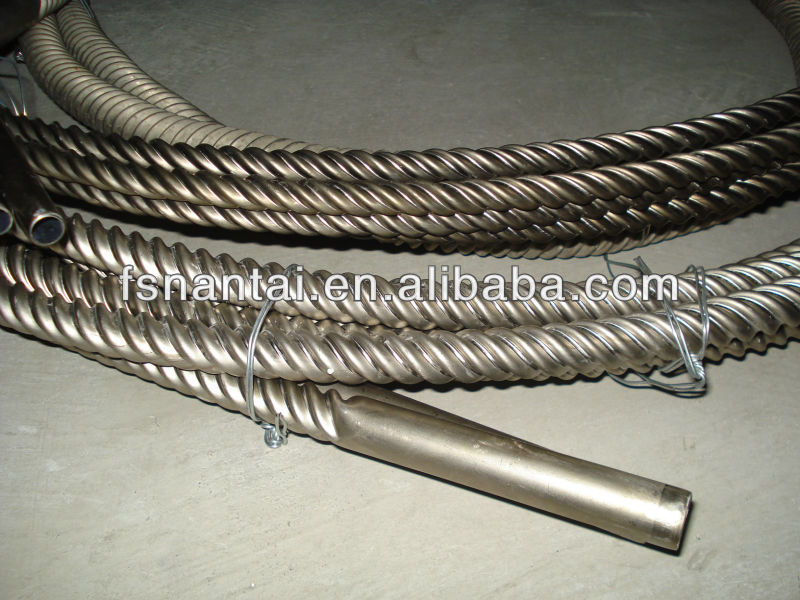 Specifications
1. Rare material
2. High efficiently tube
3. Strong anti-corrosion
4. Beautiful function
Any inquiry including latest price,please feel free to contact us at your favorable contact way

Att:Ms Jocelyn Ho
QQ:2418440728
Wechat:18675879624
Email:jocelynho13(at)
gmail.com
Tel:86-0757-85685612
Ph:86-18675879624
Skype:jocelyn.ho13