1. A company general view
About factory and products

:16 years' experience in manufactury

PS/CTP printing plate

.
Applications

: commercial printing and newspaper printing.
Marketing:

Asia, Africa, South America, Europe and Middle East

, etc.
Good Product availability:
Konita Company had
5 production-lines
with the global advanced technology level.
2.CTP OFFSET PLATE(KTP-CTP plate)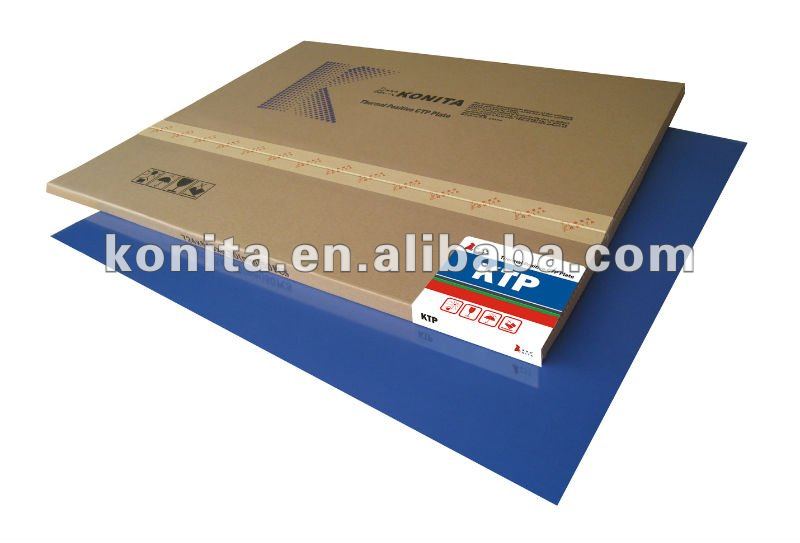 Positive thermal CTP plate
Model: KTP-CTP
Sensitivity : 110-120mj/cm2
Resolution:1%-99%@240lpi/10u FM
Run-length: 120,000 +unbaked
Developing tolerance: Good
Developing time and temperature: 20-30s, 25±2°c
Coating: Instense Blue
Spectral sensitivity: 405 nm
loading quantity: 19,000m2 per 20FCL
Developer Compatibility:DV-T(Konita),Kodak (Goldstar Premium), Agfa (Energy,Thermostar P970)
Machine Compatibility:
Trendsetter 800II (Kodak)
Trendsetter 800III (Kodak)
& other 830nm image setter
3. Q & C