Parameter:
Name

Model.No

Power

Voltage

Dimension

Material

Commercial deep fryer

CH-5ZL

5kw

220v

450*550*350mm

(can be customized)

304# stainless steel
Features of induction cooking equipment fryer:
1.Equipped with two baskets and one tank.
2.The size of tank is 340 x 340 x 130mm and capacity is 10-12L
3.The size of basket: 335×170×150mm
4. Tabletop design with know switch.
Working principle:
An induction cooking equipment fryer applies the principle of electromagnetic induction.
When there is a supply of electricity, the induction coil generates a magnetic field,
causing eddy currents to be rapidly created in the bottom of the ferromagnetic cookware that
ultimately result in heat. The heat is directly transferred to the food being cooked. It is different from
that of traditional electric cooker.
Install condition of induction cooking equipment fryer:
l Working voltage:1 phase 3 line/220v
l Maximum wave voltage:200-240v
l Working frenquency:50-60HZ
l Safeguard Class:IPXO
l Working temperature of the environment:-5 degrees - +40 degrees.
l Working humudity of the environement:30%-90%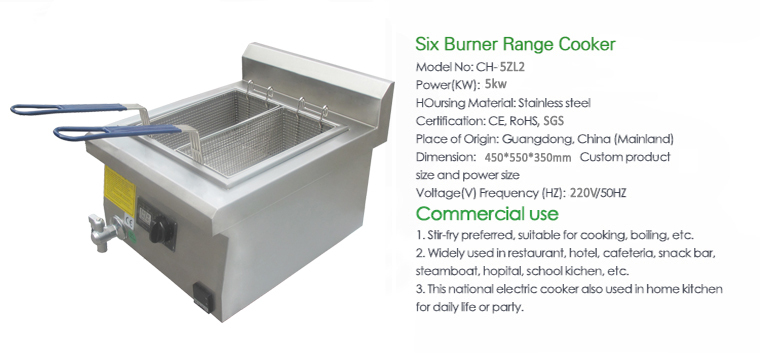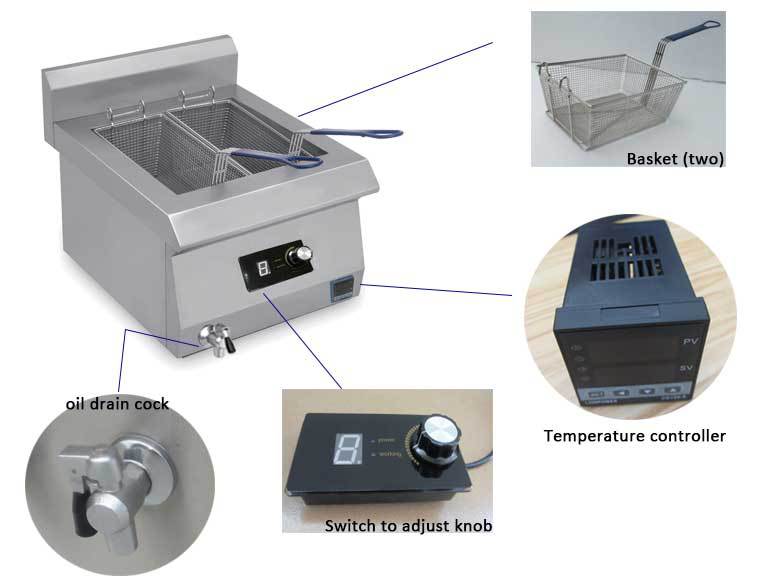 Real products Show: