Permanent Color Application
Suggest to perform the skin sensitivity test prior to applying the color.
Target Shade
Mix Ratio
Developer
Timing without Heat
Application
Same depth or darker
1:1.5
3%(10vol)
30 minutes
Apply color to the roots; take through to the ends immediately.
1-2 levels lighter
6%(20vol)
40 minutes
Virgin application: Apply color 3 cm from scalp to ends, then apply to roots.
Regrowth application: Apply color to regrowth, time for 20 minutes, and then apply through to mid-lengths and ends, up to 25 minutes.
2-3 levels lighter
9%(30vol)
45 minutes
3-4 levels lighter
(under level 10)
12%(40vol)
50 minutes
Grey hair coverage
Grey Hair Percentage
Natural Shade
Target Shade
6% Developer
Timing
30-40%
1
2
4.5
45-60 minutes without heat
40-50%
1
1
3
50-60%
2
1
4.5
Application: Apply color to hairline first and then apply color along the part line to intensify processing in these areas, if the hair is resistant.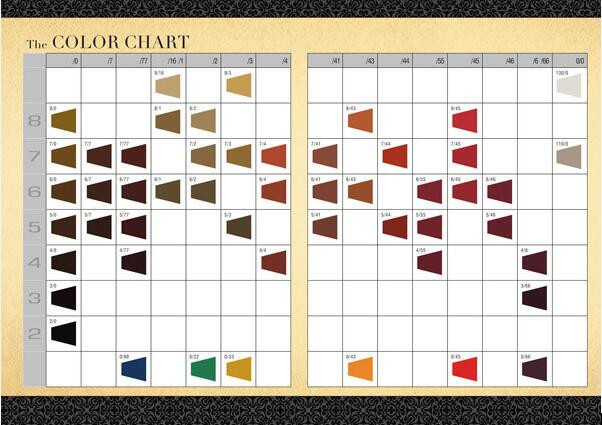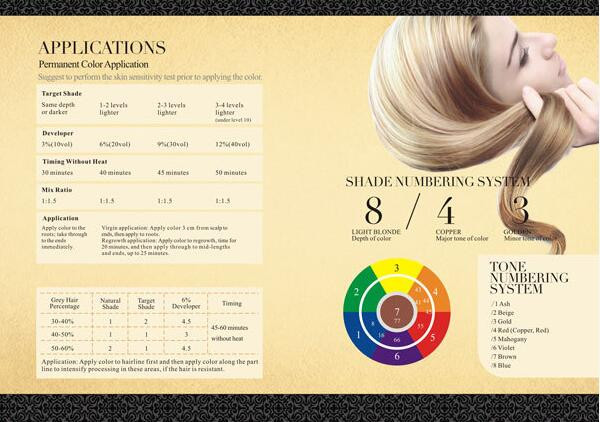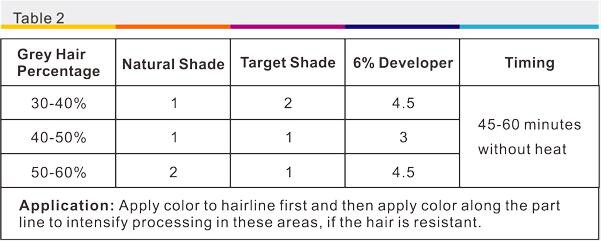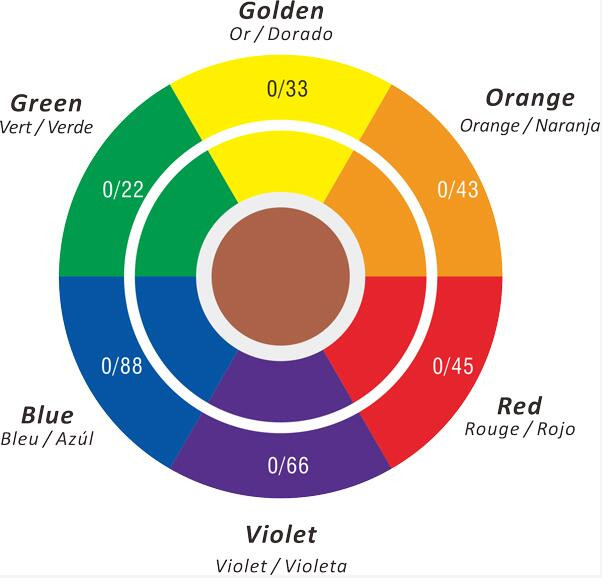 The related products show
Check our best Argan deluxe Kit, click the image below:
Check our best Hair color Kit, click the image below: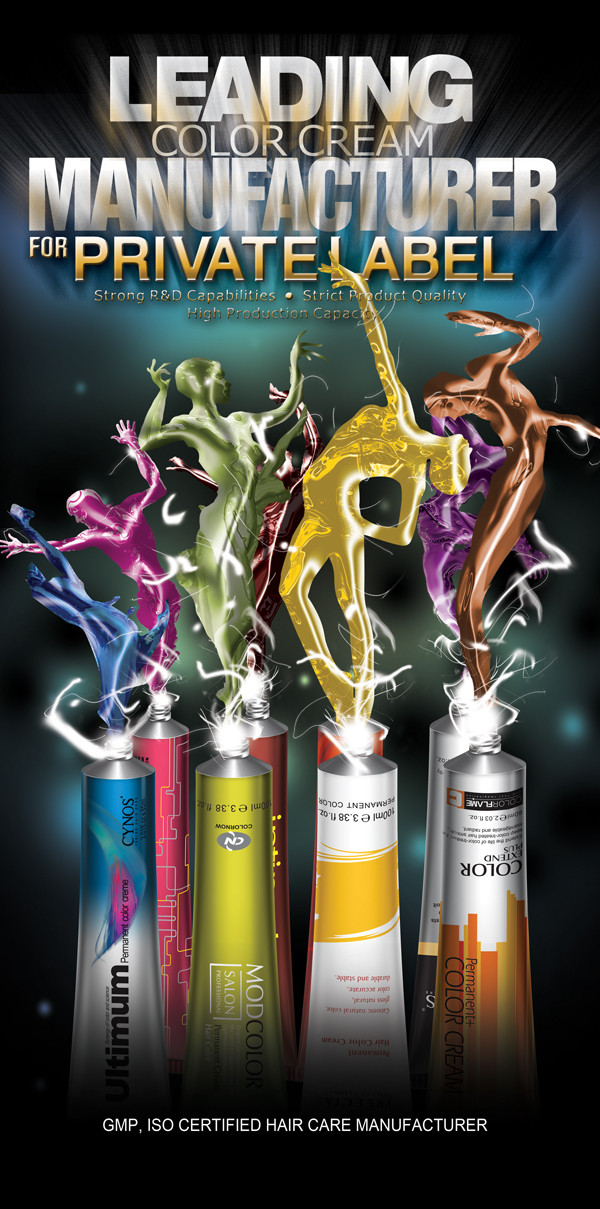 Check our best Cynos Modcolor Kit, click the image below:

Check our ActiveCare Hair Color Kit, click the image below:

Check our Freecia HAIR COLOR, click the image below: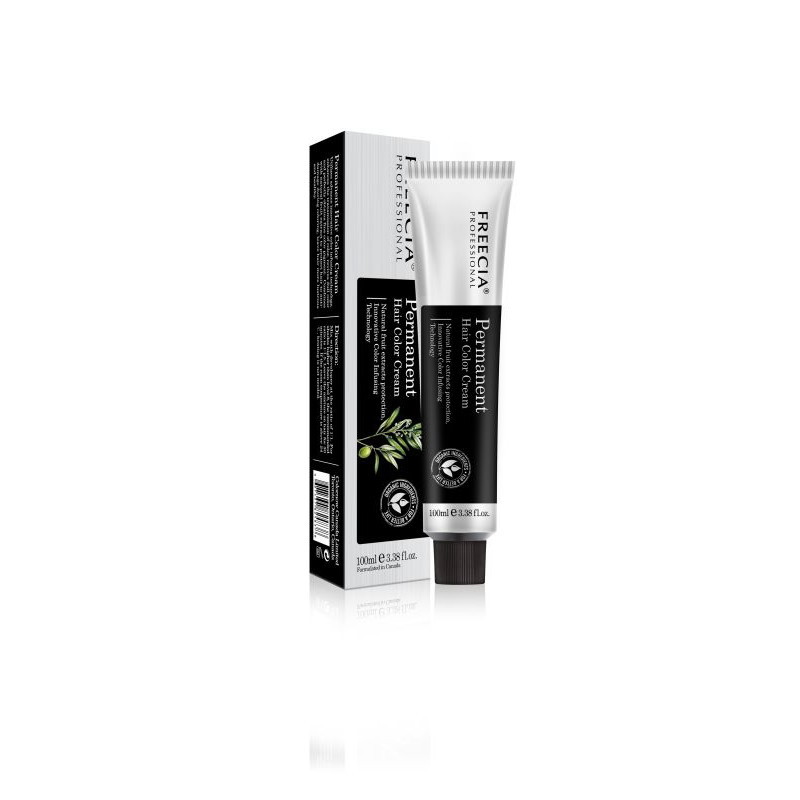 visit our site http://www.colornow.net/ private-label-hair-color-dye-cream for more information or scan the QR code below
Feel free to leave us messages, or chat with us via Trademanager.
Work Time: 9:30-18:00 Monday to Friday (GMT+8 Beijing Time)
Email: info#colornow.net (Replace # with @)
Skype: colornowcosmetic
Tel: +8620-36131808
Official Website: http://www.colornow.net/
or meet us at top grade cosmetic trade shows. We expect you on the following cosmetic trade shows: Bologna Cosmoprof, Cosmoprof Asia Hong Kong, HBA Global Expo, Beautyworld Middle East, etc. You can try real samples by yourself.