Low stationary 300T hydraulic press machine price, hydraulic press for track link
300T Track press link machine
Special devices
Stationary and portable hydraulic press for small , medium and large-size track chains
Lubrication devices for chains, rollers and idlers
Electromechanical track shoe wrench for screwing and unscrewing the shoe bolts on tracked vehicle chains
Track winder is designed for winding large , medium and small-size chains .
1.A detailed description
low stationary 300T hydraulic press machine price, hydraulic press for track link
(1)Track link press machine , press link machine .
150tons, 200tons ,250tons, 300tons fit for all kinds of track link .
Quality guarantee at least 1.5 years .
Special design to make your work easier .
Including ,Hydraulic press motor , rolling machine ,and rolling frame .
(2)Such as 300 Tons Hydraulic Link Press Machine Assembly including:for your reference:
Hydraulic machine 2. Rolling machine and 3. Frames.
It can fix (assembly or disassembly) different pitches (<228mm) of track links like PC60~PC400, D2~D8.
The working voltage of standard motor is 220V/380V 50HZ. (110V 60(50) Hz are available)
2.Some pictures for your looking about hydraulic press machine for track chain.if you offer us model ,then we can make sure which model you need.
3. low stationary 300T hydraulic press machine price, hydraulic press for track link Chart.
Name
Qty
Note
pc
300 Tons Twin Ram Hydraulic Track Link Press Machine
Rolling link machine
1
Motor 3KW, 220V/380V 50HZ
Twin Ram Hydraulic machine
1
Motor 5.5KW, 220V/380V 50HZ
including packing
Frame
4
3 suqare,
1 triangle
Assembling Mold
6
154,171 ,175,190,203,216 pitch
Disassembling Mold
2
1pc for <203pitch
1pc for >203pitch
4.As long as you provide chart, the chain of parameters according to your offer can make different types of chain link.
5.Certificate.
6.Operational guidelines
(1)The working efficiency for assembling link is 10-14sets per hour
Video list as follow :
XMGT hydraulic track press-remove chain
http://youtu.be/shZt45celdY http://youtu.be/I0dFwma_N1w
XMGT hydraulic track press-press chain
http://youtu.be/6FSOsV0A2q4 http://youtu.be/5XNl3bC91pk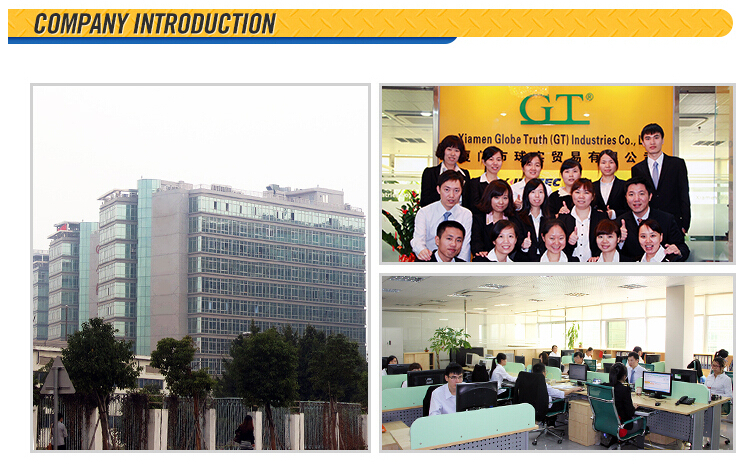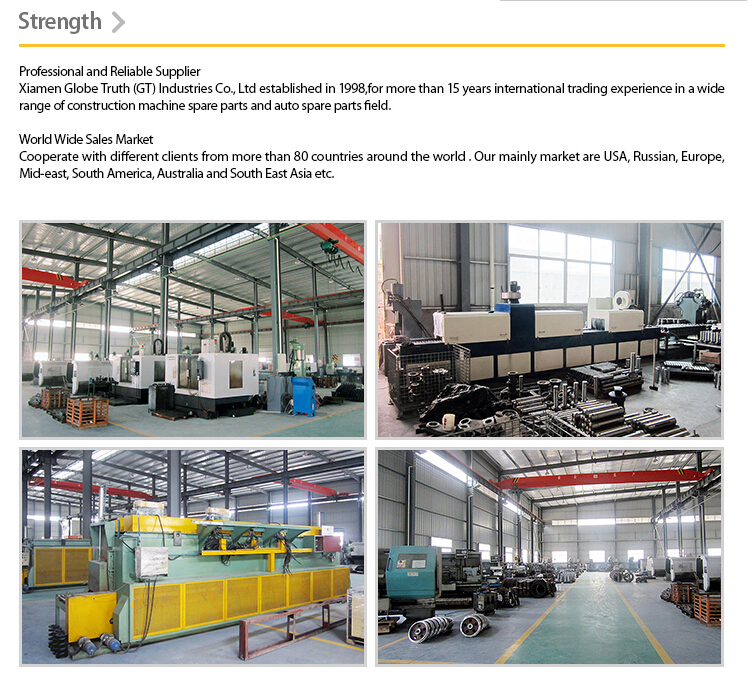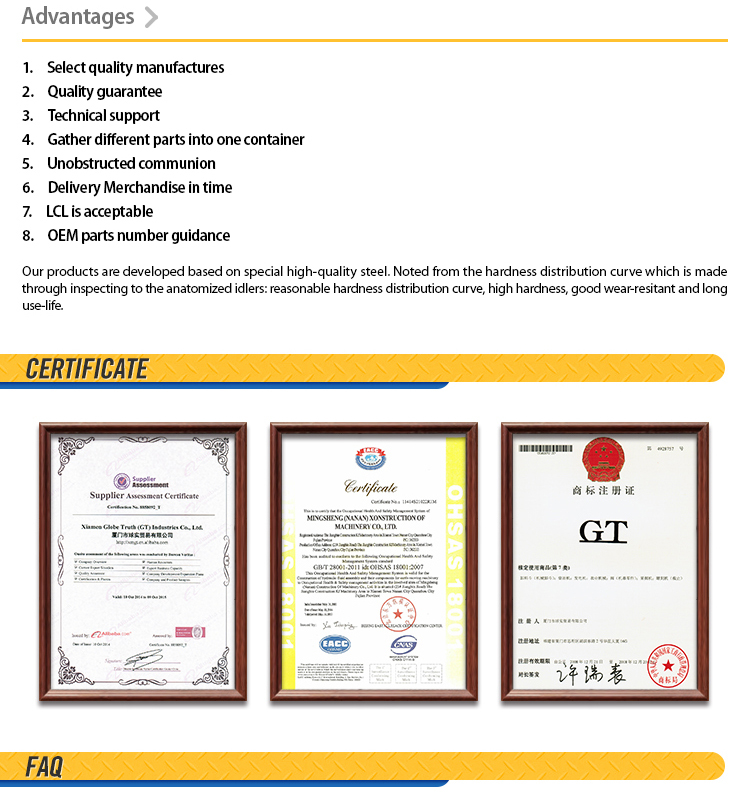 1. You are a trader or a manufacture?
We are an industry and trade integration business, our factory located on Quanzhou Nanan Distric, and our sales department is in City centre of Xiamen. The distance is 80Kms, 1.5 hours.
2. How can I be sure the part will fit my excavator?
Give us correct model number/machine serial number/ any numbers on the parts itself. Or measure the parts give us dimension or drawing.
3. How about the payment terms?
We usually accept T/T or L/C. other terms also could be negotiated.
4. What is your minimum order?
It depends on what you are buying. Normally, our minimum order is USD5000. one 20' full container and LCL container (less than a container load) can be acceptable.
5. What is your delivery time?
FOB Xiamen or any Chinese port : 35-45 days . If there are any parts in stock , our delivery time is only 7-10 days.
6. What about Quality Control?
We have a perfect QC system for the perfect products. A team who will detect the product quality and specification piece carefully, monitoring every production process until packing is complete, to ensure product safety into container.
Contact us.
Contact us if you would like any further details or information on any of High quality machinery spare parts , and we will be more than happy to answer any questions that you may have.