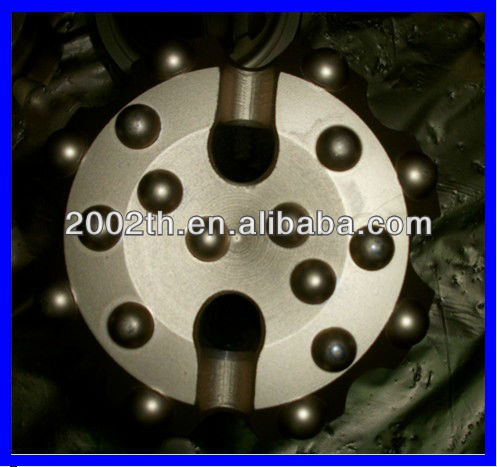 Bit Face Shape Selection:
1. Drop Center Bit
For high penetration rates in soft to medium hard and fissured rock formations. Low to medium air pressures. Maximum hole deviation control.
2. Concave Face
The all-around application bit face specifically for medium hard and homogeneous rock formations.
Good hole deviation control and good flushing capacity.
3. Convex Face
For high penetration rates in soft to medium-hard with low to medium air pressures. It is the most resistance to steel wash, and may reduce theload and wear on the gauge buttons, but poor hole deviation control.
4. Flat Face Bit
This kind of face shape is suitable for hard to very hard and abrasive rock formations in applications with high air pressures. Good penetration rates an resistance to steel wash.
Carbide Button Shape Selection:
1. Semi-Ballistic Buttons
2. Ballistic Button
3. Spherical Button
4. Two-step Button
Our Advantages:
We have advanced production equipment & talented researchers & technicians & rich experiences in R & D and production.
We using the best quality raw materials.
We adopting advanced production technology & strict testing procedure.
We passed ISO9001 quality management system certification.
We accept OEM manufacturing and produce on your design.
Steel:
First class special alloy steel with high strength, heat resistance and wearable

Carbide
The best tungsten carbides from China are commonly applied.
Tungsten carbide from European is also available.
1.Steel Carbide
2.12 years experience
3.Can match to the original bit shank
4.Atlas quality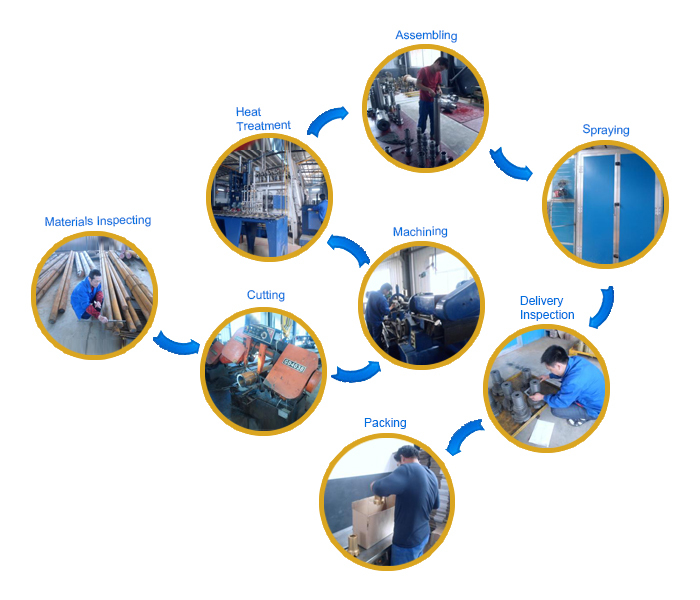 Our company response for any quality problem caused by material or machining defect.
Excellent for water well drilling, geothermal hole, hole blasting and etc.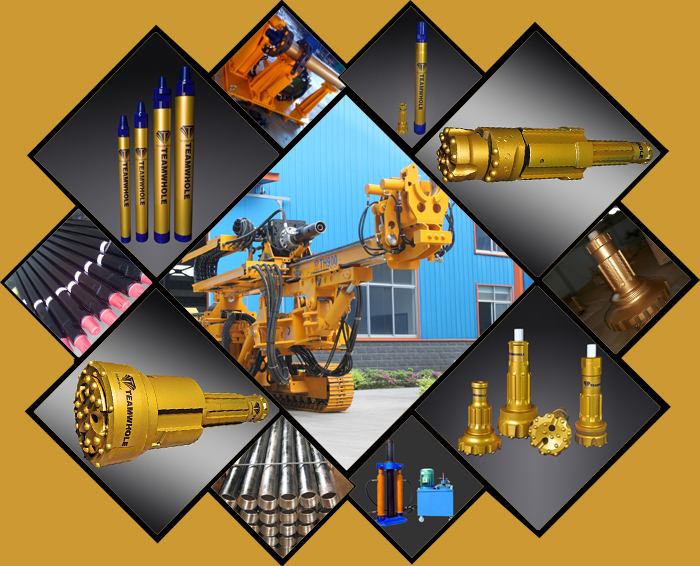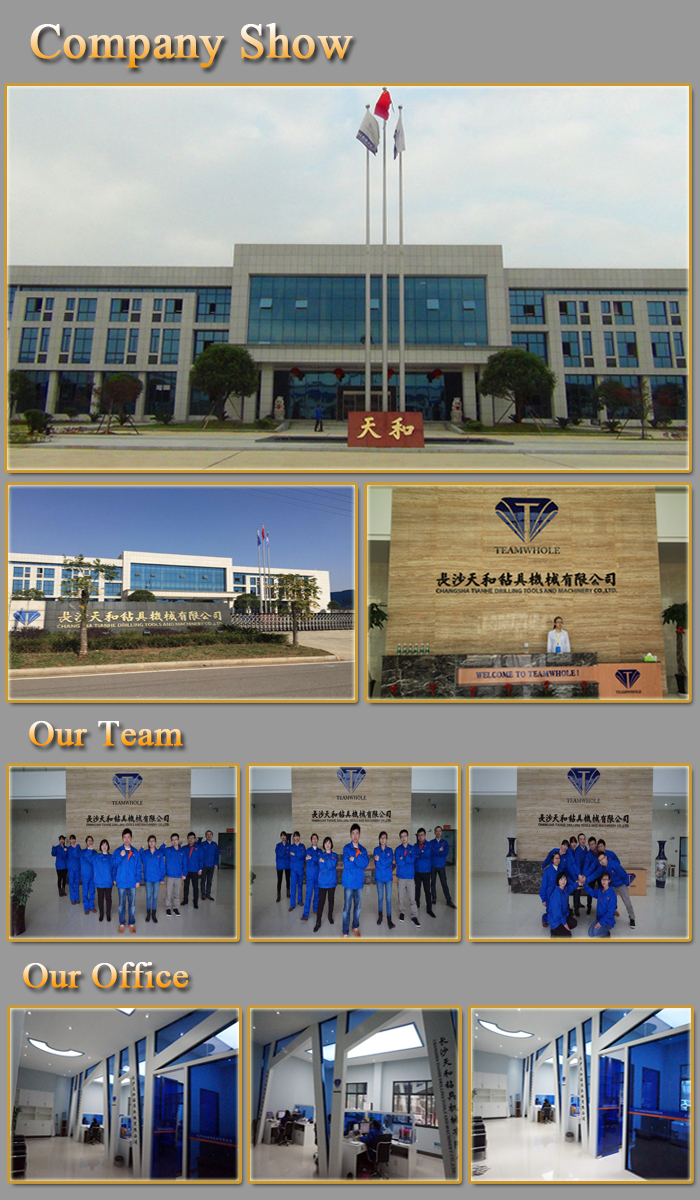 The Tenth Anniversary Celebration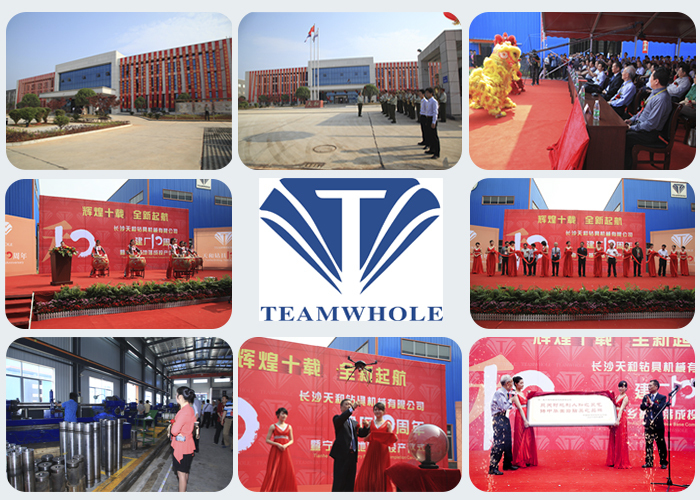 Teamwhole offers the market most comprehensive range of DTH hammers. There are hammer solutions for water well drillers, miners and quarry drillers as well as for contractors in construction, oil and gas. Teamwhole's DTH hammers are available in holes sizes from 3.5 to 48 inches in diameter.
Teamwhole's flexible and stable ODEX system wins great reputation in users. Reliable quality,innovative design and professional service ensure the fulfill of many projects.
We even offer reverse circulating RC hammers for exploration. We are the earliest in China for RC since 2004. Now the RC hammer and bits are delivered to Australia,South Africa,Russia and Mongolia in large scales.
More than 30 experts supports the technology and enhance the development.
Northern Europe: foundation, piling
Western Europe: water well and geothermal drilling
Russia: Oil, infrastructure and mining.
South east asia: mining and geothermal
South Africa: mining and water well drilling
Middle east: water well drilling
Oceania: mining, exploration and water well drilling
South America: water well drilling and mining