K-216 Mini rechargeable hearing aid,china hearing aids
Certification: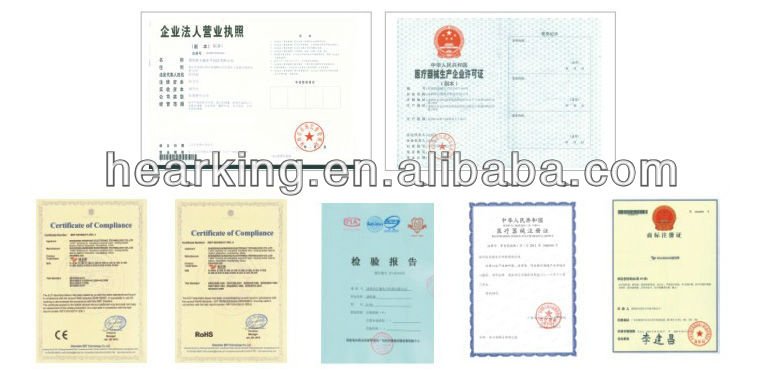 Welcome to Hearing Aids manufacturer, Shenzhen Hearking, we have various BTE, ITE, and PHAHearing Aids, Small and mini size let you wear easy and listen confortably. Bring you to a beautiful listening world.
Product Specification
| | |
| --- | --- |
| Max Sound Output: | 110± 5 dB |
| Max Sound Gain: | ≥30 dB |
| Harmonic Wave Distortion: | ≤10‰ |
| Frequency Range: | 300~4000hz |
| Input Noise: | ≤40 dB |
| Battery: | Not |
| Working Voltage: | D.C. 1.5V |
| Working Current: | ≤4 mA |
| Measurement: | 2.3×1.3×1.9 cm |
| Net Weight: | 4 g (without Battery) |
| Special Feature: | Rechargable |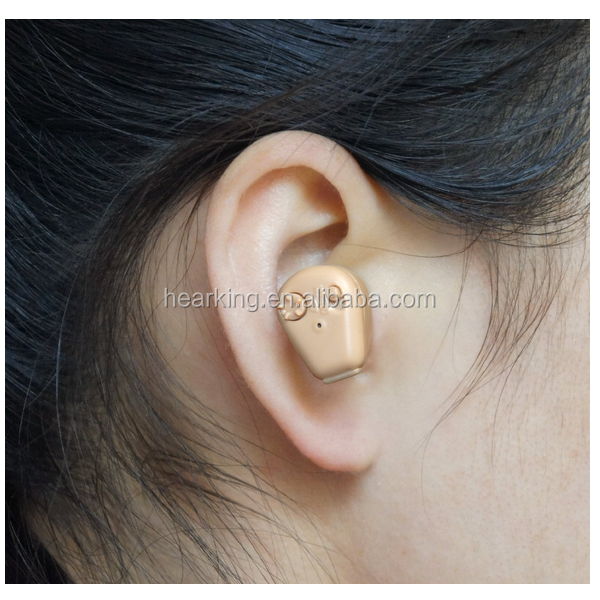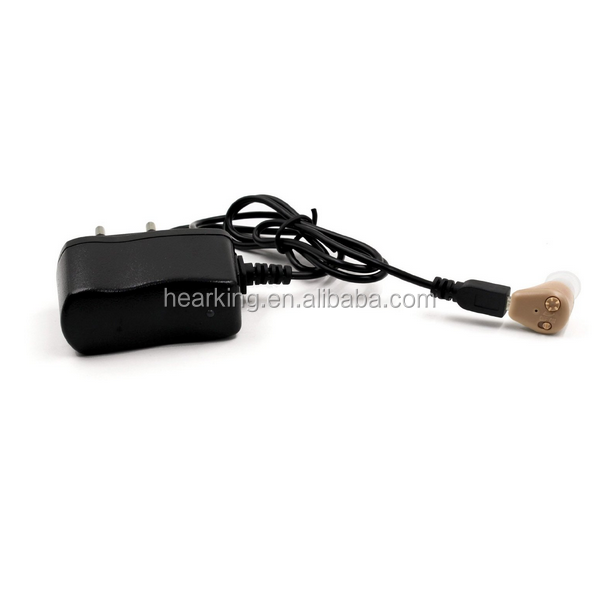 Packing details
| | |
| --- | --- |
| Net Weight | 3g |
| Product size | 2.2X1.9X1.4 |
| Packing | canvas bag |
| container size | 54.5×38×55.5 |
| qty per export carton | 100 |
| G.W./N.W. | 22kg |
| Accessories Provided | 4 tips; 1 charger |
Gift Packing box
More Choice
Our Production line
Quality Control machine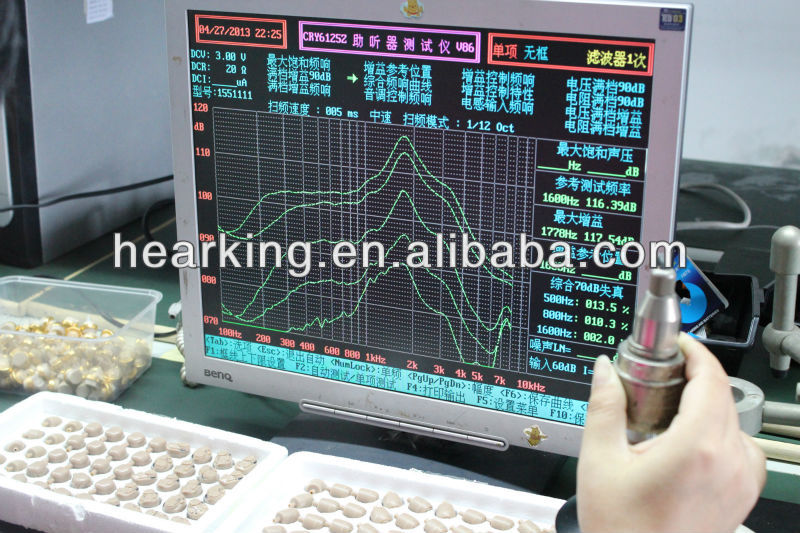 Engineering department Our warehouse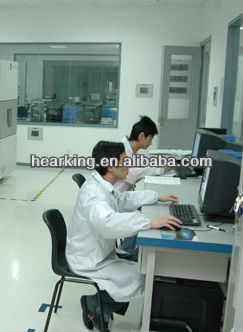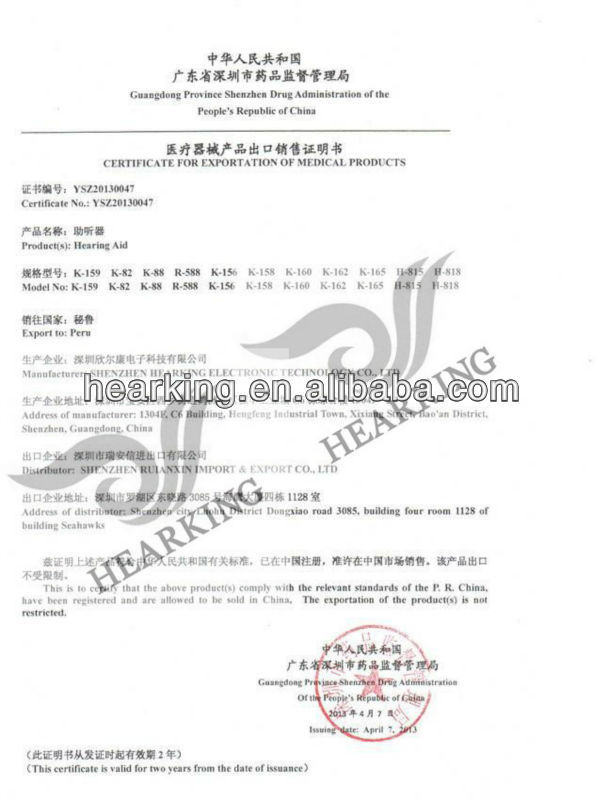 Payment Terms
1)Normally, we accept 30%T/T payment as deposit, and balance before delivery if by Air or Express.
2)We also can accept L/C, palpay and Cash.
Notice:
1. Pls kindly send your full name, address and phone number before delivery
2. We will ship within 24 hours after package. And send you tracking numbers within same day.
3. Any question in the deliery, we will contact you at first time
4. If any tax or charges occur in your country, need you kindly pay for it.
Details:
For people with hearing loss, if they first have to be treated or the operation is proved to be invalid, a hearing aid is available after the lesion is completely stable. In the case of the recent deaf or in the active stage, it will be decided one year after the condition is stable, but for hearing impaired people of slow genetic disorders, they shall be careful in using a hearing aid, and had better use it under guidance of hearing audiologists

Ears serious externa, otitis media, double plane pyorrhea than are not completely atresia gas guide, can consider to use hearing the bone. Other kinds of deafness in gas guide hearing aid patients

Before choose a hearing aid, a pure tone hearing test shall be made, and then choose an appropriate one based on the audiogram. For patients with sensorineural hearing loss, they should be tested on the threshold function to determine language favorable effect

Hearing aid users should try the hearing aid for 2-3 weeks. This allows the deaf to repeatedly adjust all control buttons under the guidance of specialized personnel, and a most suitable hearing aid may lead to a satisfactory result

If permitted, patients with a hearing loss of less than 90dB, they shall first use BTE or inside type hearing aid, but for those with a hearing loss of more than 90dB, they are recommended to use the BTE type, and patients with very severe hearing loss can be embedded with an electronic cochlear implant through a surgery

Generally, only one hearing aid is possible to solve the hearing problems, but using two hearing aid is permitted according to different conditions or personal reference

For babies and kids, they are recommended to use the high power hearing aid before they are 2 ~ 3 years old
Maintenance Method:
Use dry cloth or hearing aids special cleaner gush in dry cloth to clean the hearing aid

Please remove the batteries to avoid eroding parts of hearing aids by the rotten batteries when you don't use it for a long time

Protecting hearing aids from shocks, falling, humidity and high-temperature

When not in use, please close the hearing aid to extend battery life
Why the Hearing Aid can't Work or the Sound is not Clear?
Whether the switch is open

If the battery in the correct installation position

Whether there have electricity batteries

Whether the batteries storehouse is closed

Whether earplug is choking

Whether the earphone or the wire is broken

The battery voltage is insufficient or the earphone is broke

:) Welome to inquire.

Any requirements will be high appreciated, we will reply you in 24 hours. Looking hear from you.