flexible fiberglass rod
Qualifications: SGS, REACH Compliant
Materials: fiberglass,epoxy resin, etc.
Process: Pultrusion, Pulwinding
Color: Any
Thickness: from 2mm to 50mm
Diameter: 2mm ~ 50mm & Custom
Dimension: hollow or solid
Shape: round, oval, rectangular, triangular and custom shape,
like a square concentric with an inner circle, are welcome.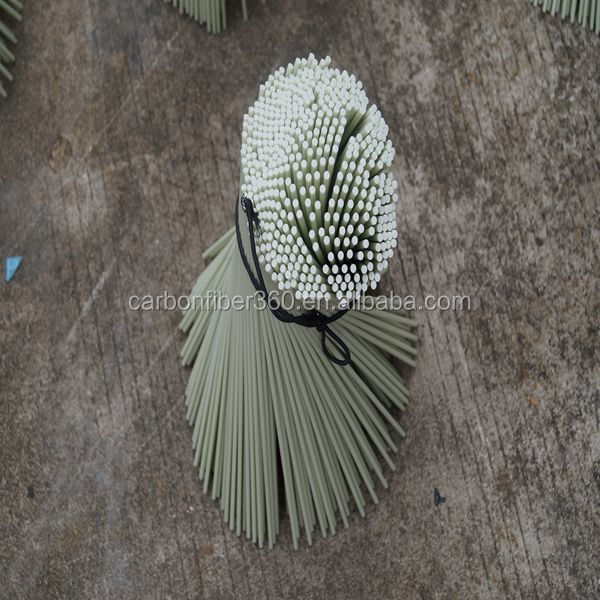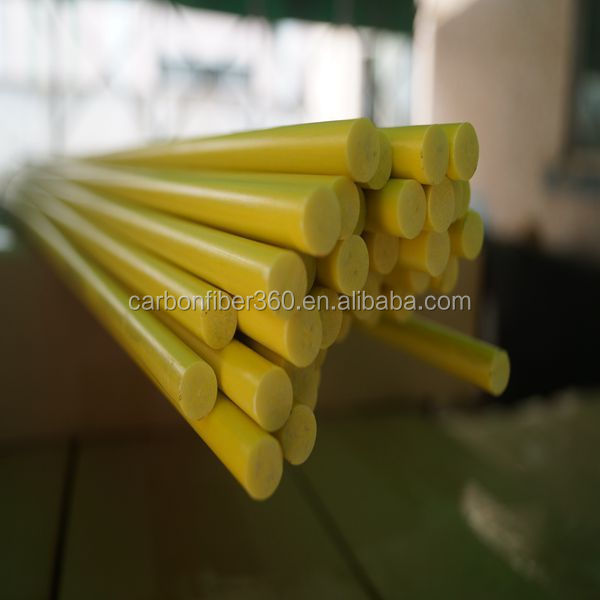 Features:
1. Low Density: 67%~74% of aluminum
2. High Strength, Tenacity, and Modulus
3. Chemical Stability
4. Dimensional Stability
5. UV Resistance
6. Electrical Insulation
7. Low Thermal Conductivity
8. Wide Thermal Adaptability

Regular Sizes (OD/mm*ID/mm), custom size are welcome

The specifications of our fiberglass rods/tubes ( outer dia. from 1.0mm to 80 mm), square tubes, etc. cover a wide range of varieties. Any color is available as per customers' requirements; and the unit length could be from several millimeters up to 30 kilometers (for small Dia rods ).
Application:
1) Outdoor activities: tent Pole, kite Rod, arrow shaft, ski pole, fishing rod, golf shaft, sail batten, hockey stick, kick board, skate boards, paddle shafts, bows and arrows, crossbows, golf shafts, slide guides, boat, kayak
2) Tool: umbrella shaft, umbrella rod, curtain rod, fence post, rail, handrail, frame for cases and bags, flag pole, oil sucker rods, bolts, stair, ladder, greenhouse structures, scaffold, portable work platforms, cooling tower, luggage rack, window/door frame, sign post, bridge structure, bus bar supports, tool handles, bike flags, flag poles, floor gratings, shoe soles, protective cases for laptops and iPhones
3) Toys: model cars/planes/helicopters, unmanned aerial vehicles, formula-1 race car
4) Vehicle: motor top sticks, u-shaped motor stator wedges, service truck booms, snowmobile track stiffeners, high-end automobile components, bicycle frames, glider, microcar, bodyshell, wind turbine blade
5) Pipe: gutters, firewater/ cooling water /gas /drinking water/ waste water pipe
6) Building: roofing laminate, flat roof, door surrounds, over-door canopies, window canopies and dormers, chimneys, coping systems, insulators, cable conductor, cable tray, antenna, transformer air duct spacer sticks, cable support trays, switch actuators
About us
Dongguan Juli FRP Products Co., Ltd is the leading manufacturer specialized in designing and manufacturing different kinds of FRP composite materials products in China with the experience of more than 20 years manufacturing. Our company offers a wide selection of fiber reinforced plastic (FRP) composite materials standard products and OEM service to meet your specific needs. Moreover, as manufacturers,we can offer you the best price.
If you interested or have specific requirements about our product, please
feel free to ask us for more information, we will reply you asap.