automatic copper iron steel brass hot forging machine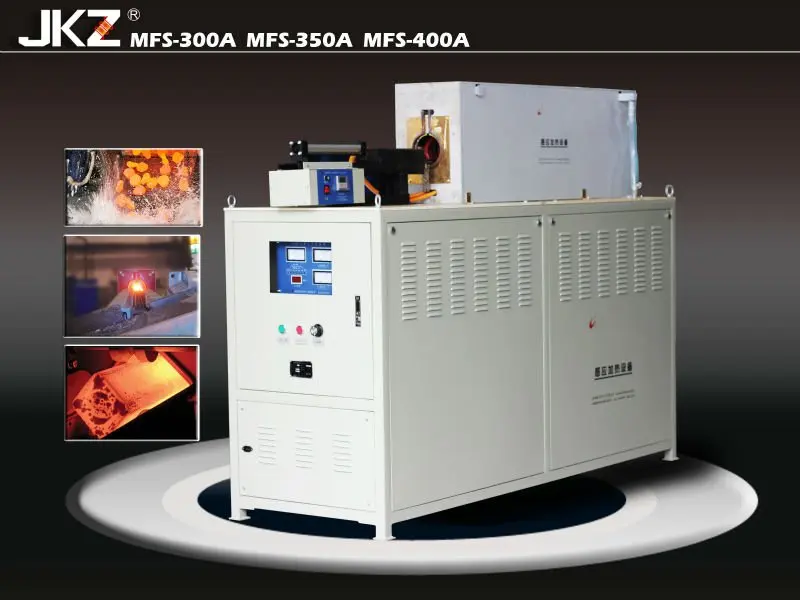 80KW Electronic Indu
ction Heating
Machine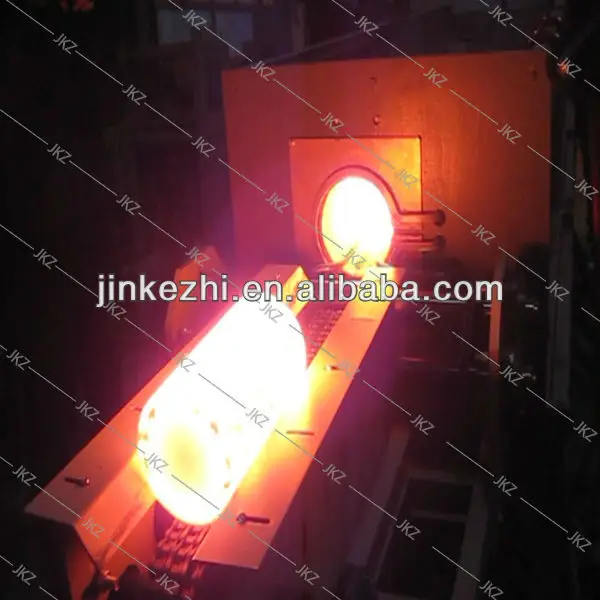 1. Heat treatment of metals: hardening, tempering, and annealing.
2. Heating prior to deformation: forging, swaging, upsetting, bending, and piercing.
3. Brazing and Soldering: brazing of steel, brass, and copper to each other in combination and aluminum to aluminum.
4. Shrink fitting: In any manufacturing process, for example, shrink fitting of motor rotors to shafts, shrink fitting of shell casings for compressors.
5. Coating: Of dissimilar metals, prior to insulation, and curing, such as paint.
6. Melting: Of all types of metals.
7. Other applications include crystal growing, cap sealing, sintering, carbon vapor deposition, levitation, exit axial deposition, and plasma generation.
IGBT (SIEMENS) technology, high conversion efficiency; Energy saving 15%-30% , compared to SCR/KGPS technology

Much more efficient than gas-fired and coal-fired method

100% start-up success rate; power factor > 95%

Perfect and complete protection functions, increasing machine's reliability & stability

No special foundations required, Low operating cost, Easy operation

Modular design, ease of maintaining and repairing

automatic copper iron steel brass hot forging machine
Product Advantages
Energy saving, Environmental protection, Low pollution level

Easy operation, can be equipment with PLC controller

Miniature and light weight, Economic Space Occupation, Easy installation

Enhanced monitoring and diagnostics system—"JKZ-PS" device, guarantee the machine of high stability, reliability and security.

Strict Supplier Management System and ISO9001-2008 Quality Management System guarantee high quality of each equipment.

Customized services, which made machines as per customer's requirement.