Features:
1) Easy maintenance components for venetian blinds parts/venetian blinds/ components venetian blinds
2) Size: available for 25mm aluminium blind component(27*19mm)
3) Color: any color avaliable
4) material: plastic
5) for the head rail: 27*19mm
6) the rod: D type
7) for the wand: plastic wand
8) OEM welcome
9) matching tape roll : WHH018
10) matching tape roll support:WHI022H
11) cord size: 1.6mm
12 certificate : ISO9001:2000, SGS
company summary:
ZHEJIANG WANBAO WEAVING AND PLASTICS CO.,LTD and RUIAN XINGFA WEAVING & PLASTIC CO., LTD, founded about 20 years in China, specializing in producing blinds components .
We passed ISO9001:2000 and SGS. Our productions are sold very well in the EU and North American markets, etc. And we have full cooperation experies with the world large and famous blinds manufactures , distributors and trading companies.
Every year, we will develop more new productions to meet the different market requires.
Welcome to cooperate our companies and we will do our best to help you to develop your markets!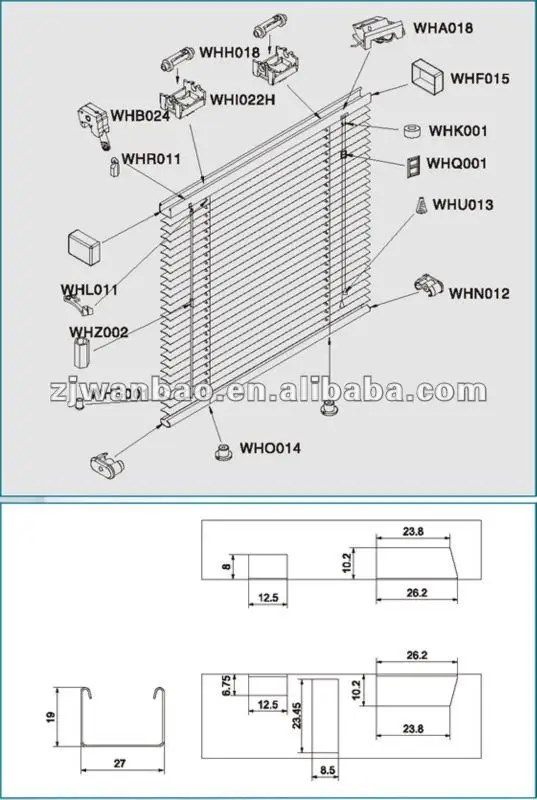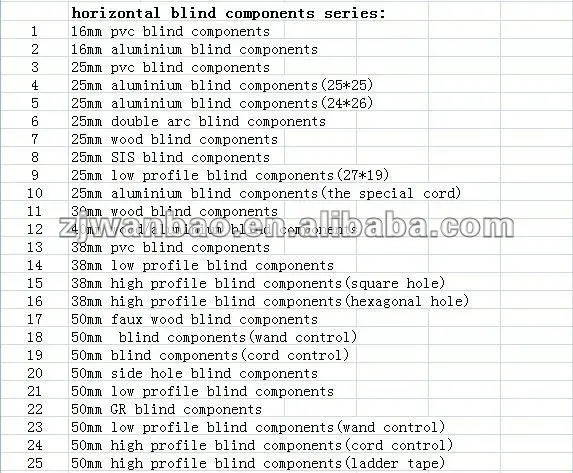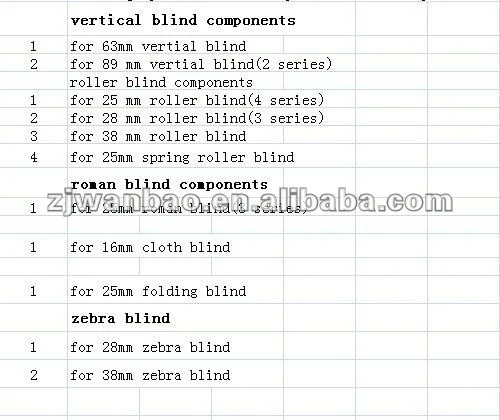 venetian blinds parts/venetian blinds/ components venetian blinds