Plastic pvc pipe fittings cross Tee for connecting water pipe
Shanxi Midas Industrial Co., Ltd is mainly one of the largest manufacture of many kinds of pipes and fittings of over forty kinds and more than three thousand specifications from DN80-DN2200 with an annual output 300000 Metric ton. The coking plant, power plant, smelter, gas station, ductile iron pipe& fittings factory are setted up in our company, every procedure will be assured finished perfect. that are widely used in drinkable water, sewage, irrigation, gas, oil pipeline, as well as food, pharmaceutical and chemical industry production process pipe network.
Product information:
All PVC pipes and fittings are approved and certified by the National Quality, and they are wrapped in PE plastic or boxed for protection when delivered; or strapped and framed in wooden pallet for convenient forklift handling and loadshift control.
Our pipes and fittings can be made, according and conforming to the following international standards:
1) American standard (ASTM Sch 40 & Sch 80, SDR 21, SDR 26, SDR41)
2) British standard (BS 3505, BS 5255, 4515)
3) Singaporean standard (SS 141, SS 272, SS 213)
4) Australian standard (AS 1477, AS 1415)
5) Japanese standard (JIS K 6742, JIS K 6741, JIS K 6743, JIS K 6739)
6) National standard (GB 10002, GB 5836, GB 14823, GB 13664)
7) International standard (ISO 4422, ISO 3633, IEC 614, GY 3050)
Product show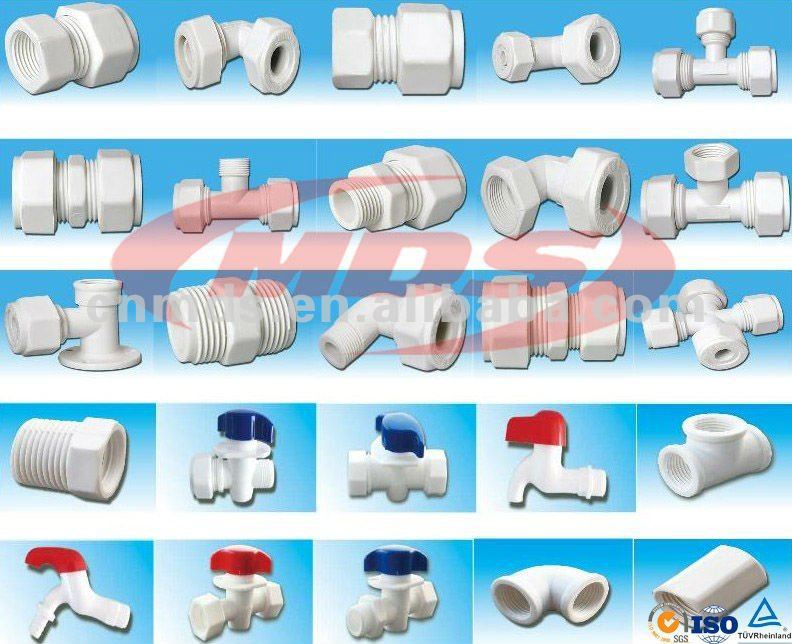 Description:
1)Material U-PVC
2)Application water supply
3)Size 1/2"-2"(Standard:SCH40&D2466)
4)Color grey/china-white/white
5) Temperature resistance water temperature from -5° to 45°
6)Warranty long service life
Product features and advantage:
1) Light weight (density is 0.9~1.2 g/cm3),competitive price, convenient to transportation and installation, maintenance.
2) Smooth inner wall surface, reducing the pressure loss and increasing the flow.
3) Strong corrosion resistance and excellent anti-aging performance .
4) Healthy and non-toxic, free of stains and scales.
5) Wide range of working temperature, good weather ability, can work good under -30~90 degree.
6) Over 50 years of service life under normal conditions.
7) Easy connection mode, can be connected easily with special cement, its very cheap and convenient.
8) simple installation and Good electrical insulation
9) good chemical nad drug resistance
10) Water quality unaffected and Small resistance to fluidity
11)Packing: in bulk or container
Application
1) Water drainage system for civil and industrial construction.
2) Liquid dirt drainage system in industrial production
Certification:
ISO9001, ISO 9001,Chinese famous brand, China national inspection-free.
Production:
socket, elbow 45, elbow 90,tee, female adapter, male adapter, cross
Sample:
sample for free, but the freigh cost should be paid by you.
Nominal dimension: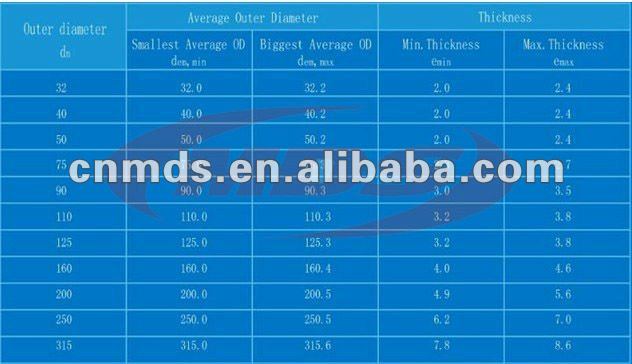 Related products pictures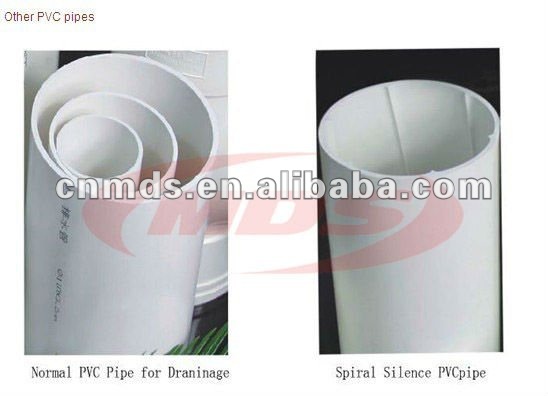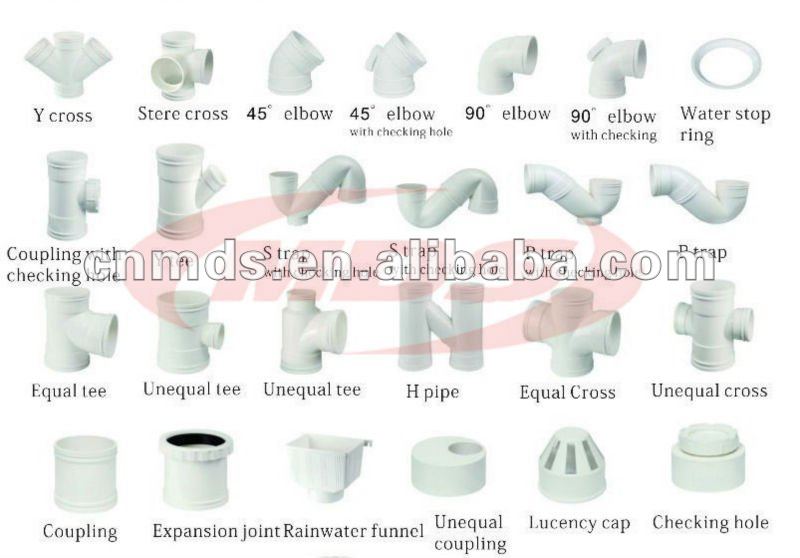 It's our pleasure to serve the water and wastewater industry, We hope we get the opportunity to do business with you soon!