PP/PVC/FRP tube settler Padding Settling Tank/Lamella Clarifier for Sewage Treatment Plant
Principle of LST
The LST Settler is designed to remove particles from liquids. Its theory is put forward on the basis of Shallow tank, which tells the settling efficiency of sedimentation tank is only related to surface area. On LST the settling area is the total area of the inclined plates projected on a horizontal surface.This reduces the footprint of lamella settlers by about 90% as compared to conventional clarifiers and the efficiency of the sedimentation process is multiple increased.
Technical data:
Model
XG-5
XG-10
XG-15
XG-20
XG-25
XG-30
XG-40
XG-50
Treatment capacity (m³/h)
5
10
15
20
25
30
40
50
Size(m)
2.2*2*3.5
2.25*2.25*5
5*2.5*4
6*3*4.5
8*3*4.5
8*3.5*4.5
10*3.5*4.5
12*3.5*4.5
Applications
Suitable for all applications where sedimentation is the preferred technology,like:
Electronic & electroplating wastewater,
Paper & pulp wastewater,
Industrial process water,
Treatment before filtration,
Filtrate and backwash water,
River water clarification,
Sludge thickening, etc..
Working process
Features of LST2-060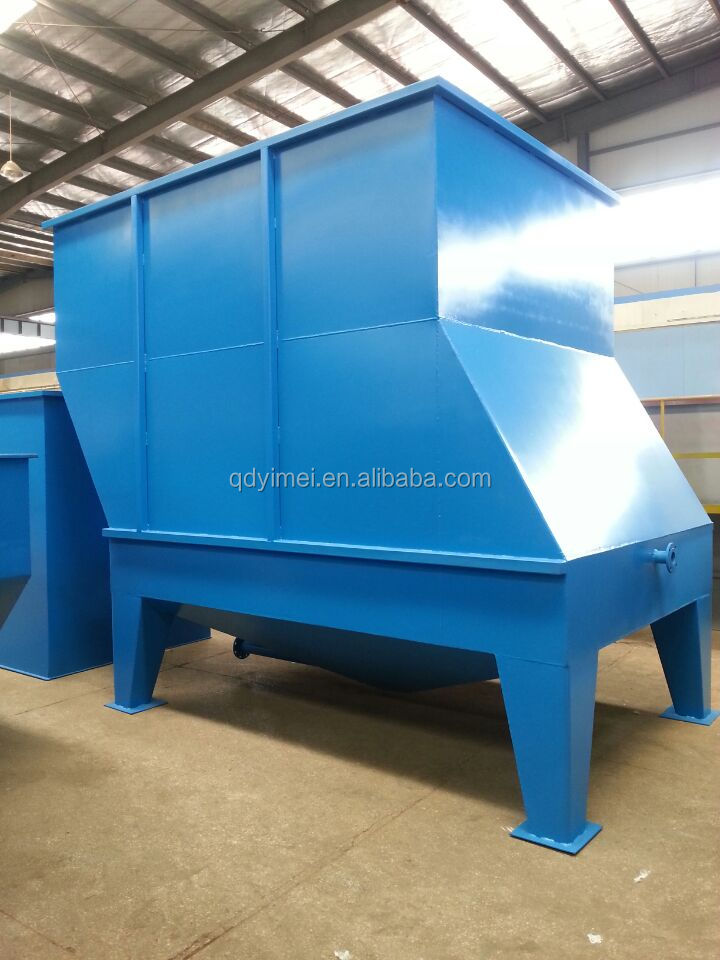 1. Design treatment capacity: 60 m3/h.
2. High-rate clarifier for high SS water (grit, clay, lime & mental particals).
3. Circular sludge hopper with concentrated sludge scraper.
4. High capacity on a minimal buliding area.
5. Indoor or outdoor layout (environmental temperature should be over 0°C).
6. Lamella plates creats a good condition for laminar flow and reachs a better sedimentaion result.
7. Compact design minimizes hydraulic disturbances caused by wind or temperature changes.
8. Apply to automatic & continious operation.
9. Design life: Carbon steel material: >10years;
Stainless steel material: >20years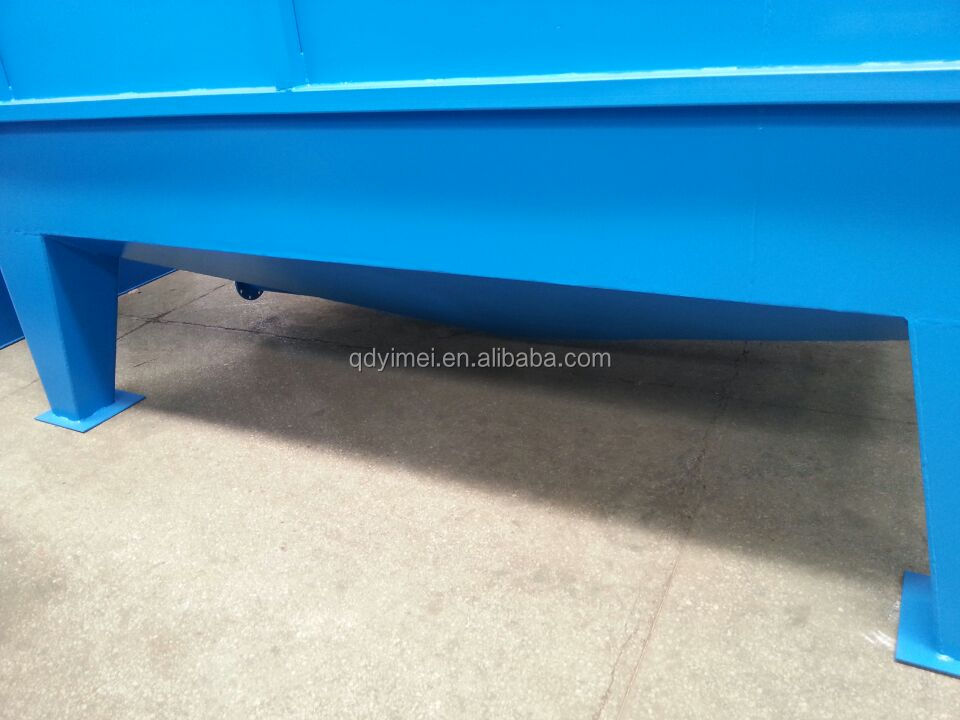 Advantages
1. Less floor space: extend the lamella plates to 1.5m, which is designed to maximise settling efficiency with minimal footprint, reducing the footprint to as little as 10% of a traditional settling tank.
2. Equal flow distribution: LST system adopts side of reverse flow and collects the clean water directly at the top. This method of feed control guarantees equal distribution to all lamella chambers.
3. Excellent condition for laminar flow: no blind angle, no short circuiting or surface turbulence.
4. No blockage and adherence: plates are supported and inclined at the optimum angle of 60° and the space distance is 8~10cm. Backwash pipes are equipped under the lamellar packs.
5. Rugged and durable: the material of lamella plates is UPVC with a thickness of 6mm, which placed in packs, highly strengthened and easy to washing and maintenance.
6. Positive sludge discharge: packaged settling unit with a conical sludge hopper, increaseing sludge thicking capacity, greater sludge storge and surge capacity.
7. Easy to transport: total height is less than 3m, can be shipped by standard container to discharging port.
Packaging & Shipping
1.Professional design for you
According to the actual needs of professionals will be free to design targeted programs and products to ensure efficient complete solution actual demand.
2.Strict product examination
Professional advanced processing equipment and skilled workers, to build an advanced DAF equipment.
3.Professional after sale service
For equipment installation, specialized personnel will provide overseas equipment installation guide, commissioning, operation, maintenance instructions.
4.Technical support
In the process of use, if you encounter any problems, we will always provide technical support for you.