100kw R410A gas package type rooftop air handling unit
Product Introduce
Complete varieties and specifications are satisfactory for different demands;
Large cold capacity unit is made of broken cold bridge aluminum alloy profile, prohibits the generaton of coled leak or condensed water due to higher temperature difference in and out of the unit;
Major components are all overseas introduced excellent products;
The evaporator and condenser enjoy enhanced heat transfer design, being effcient and energy saving.
Our Service
*What we can do for you?
1) We produce high quality AHU based on clients' need and help clients doing project design.
2) We offer a package (turn-key) service including engineering, design, installation, aftersale service, etc.
3) We are especially professionl and strong in cleanroom HVAC engineering.
*What kind of HVAC job that we can do?
1) Medical, Pharmaceutical, Hygienic, Food, Eectronic, Textile, Tobacco Industry, Hotels, Office, Sports Center, Exhibition center, etc.
Specification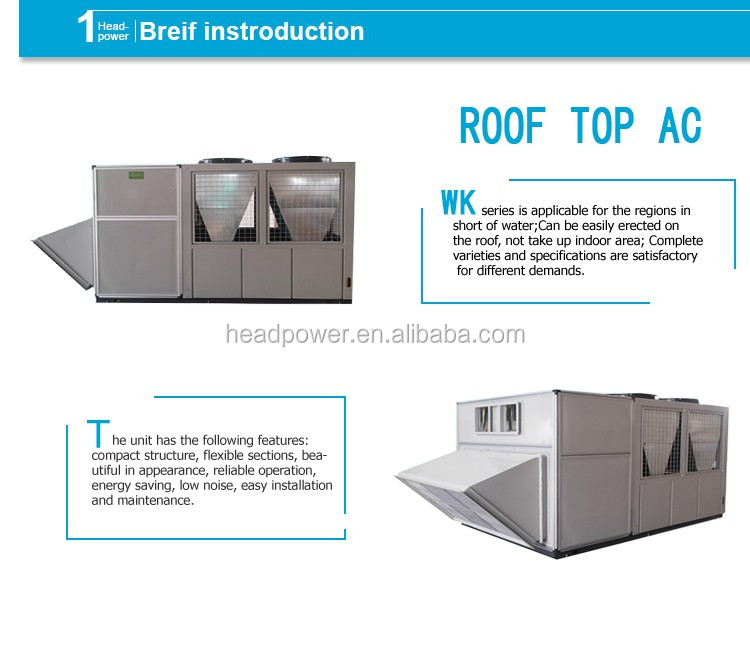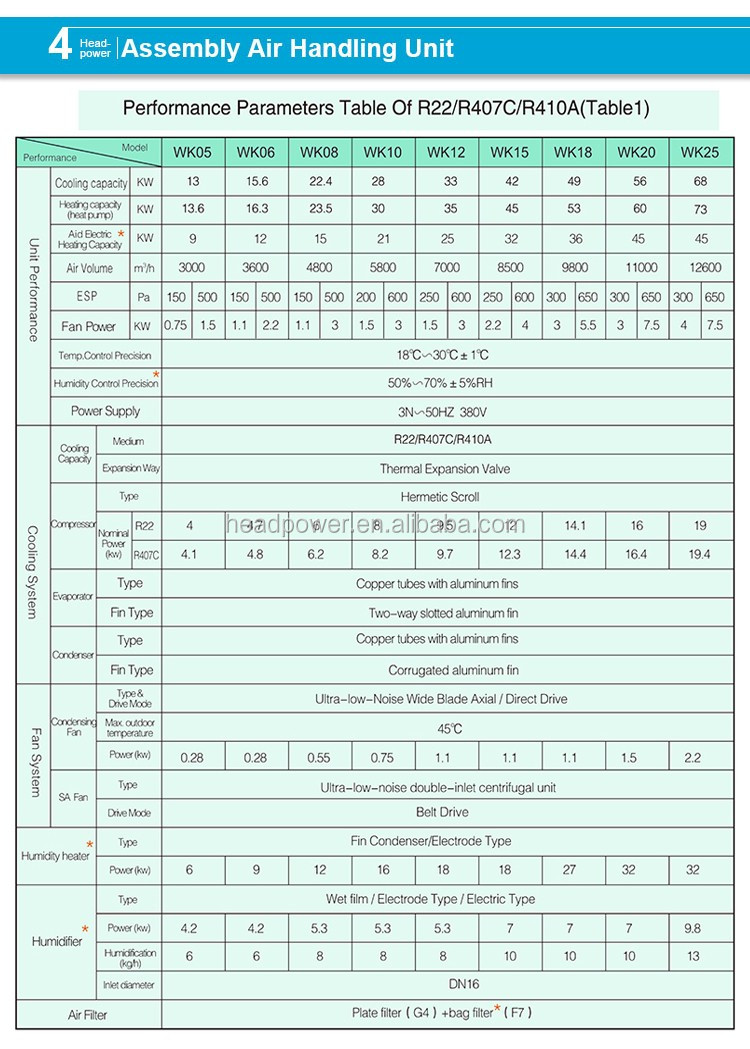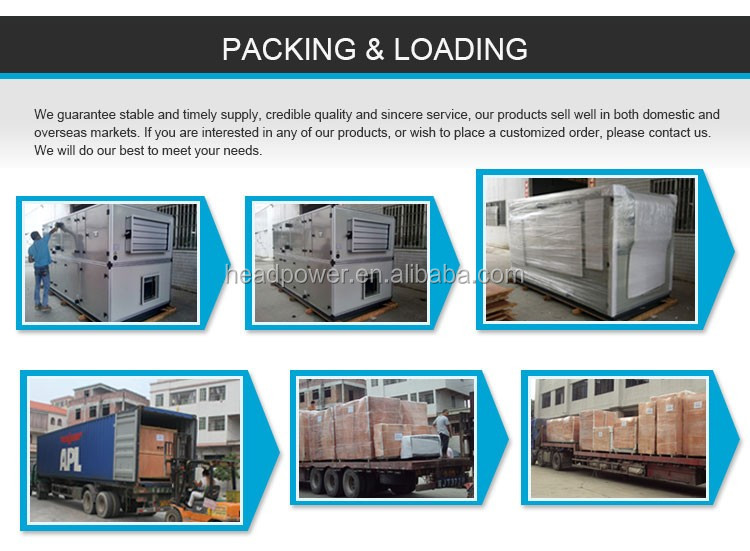 1. We can provide OEM service for customers.
2. We produce according to customers' requirements.
3. Factory visitting.
4. General testing and operational test carried out for every unit before delivery.
5. More details please see our homepage: http://www. china-headpower.com