l.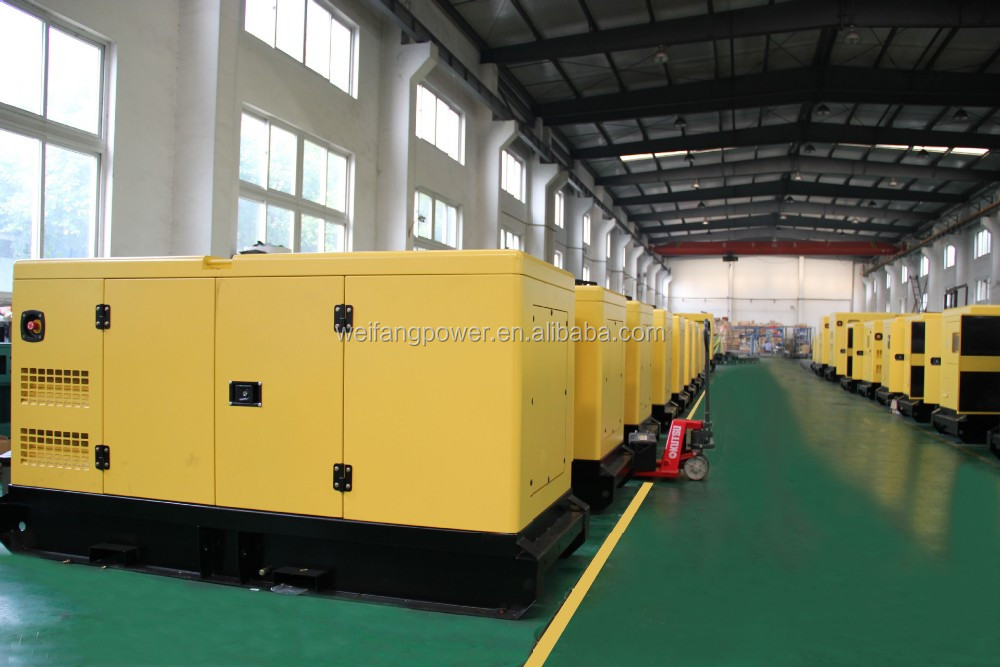 The power range of POWER soundproof generator set is from 10—500KW. Gensets use Weichai, Deutz, Shangchai, Yuchai brand engine, matched the famous alternator, and the manufacturing and inspection of generating sets fit GB/T2820 standards.
Product characteristics:
1. Power generator sets adopt human design, with compact structure, small volume, novel and beautiful shape, reliable running function, low emissions, low fuel consumption.
2. Soundproof shell is made up of international cold plate, corrosion resistance, good sealing, rain proof and moisture proof.
3. Noise reduction fit ISO3744 and GB2820 standards. With soundproof shell which adapts to environmental
requirements. The special noise reduction material, greatly inhibit the mechanical noise.
4. Perfect ventilation and measures of resistant to heat radiation ensure the unit is always working on the
proper temperature. Large-capacity fuel tank base, can provides the operation with 8 hours continuous. 5. High efficiency shockproof measures ensure the efficient running of the unit. Scientific observation windows
and emergency stop button, make it is easy to observe unit operating state and operate the unit.
Application range:
POWER soundproof generator sets are widely used in telecommunication, post, hotels, entertainment, hospital, high-rise buildings, industrial and mining enterprises, etc.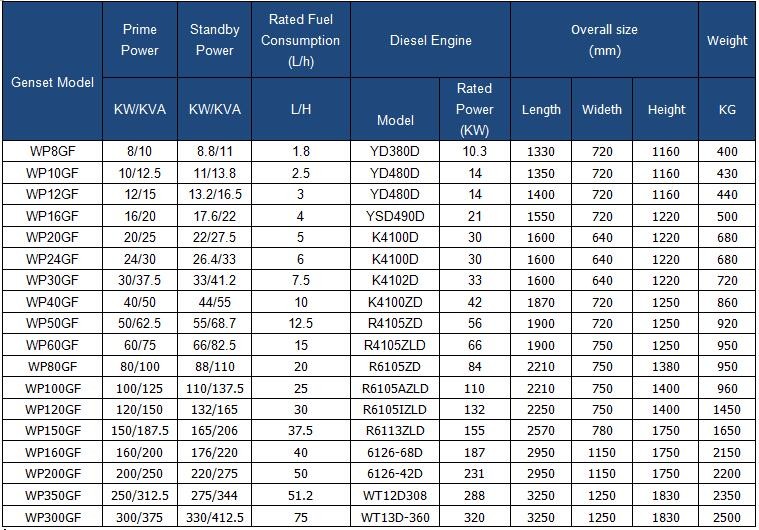 Optional automatic control digital system
1) Brand: Deepsea, Harsen, Smartgen, etc.
2) Adopt Genset controller with LCD display, taking microprocessor as the core.
3) The monitor and display on the voltage, current, frequency, active power, apparent power, power factor of the generated electricity /grid electricity.
4) The monitor and display on the genset's water temperature, oil pressure, rotational speed, battery voltage, running hours, accumulative total power and number of starts.
5) Protection alarm and fault automatic storage on high water temperature, low oil pressure, double speeding, over current, over voltage, over frequency and phase failure etc.