Application:
Waste tyre recycling production line is used to make the waste tyres to rubber power/granulate and separate the fiber and steel wire, to achieve the recycling.
Process:
Waste tire - Tire Wire Drawing Machine- Double shaft shredder - tire shredder(optional) - Rubber crusher(optional) - Tyre granule machine-Rubber powder
Consist of:
No.
Machine
Model
Quantity
Power

Whole tire cut processing, get <50*50mm rubber crumb

1
Wire de-bead
SX-1200
1
7.5KW
2
Big tire shredder
SG
1

based on model

3
Small tire shredder(optional)
SG
1

based on model

Rubber power processing, get 10-20 mesh rubber power

4
Rubber crusher
PSJ-600
1
30KW
5
Wire separate
PSJ-450
1
22KW
6
Tire granule machine
PSJ-600
1
30KW
You can choose here below attached shredder model based on your detail demands:
SG-600,SG-800,SG-1000,SG-1200,SG-1500,SG-1800,SG-2000 model shredder.
You can choose here below attached two types tire wire drawing machine:
| | |
| --- | --- |
| | |
| Hydraulic type | Electric Type |
Features:
1)Iron/steel removing ratio>99.5%, fiber removing ratio>98%
2)Adopt automatic control system for whole line, reduce labor cost;
3)No sewage and waste gas discharge, environment protection.
4)Available capacity range of our tyre recycling lines at present: 400~3000kg/h
5)Available finial rubber powder size: 20~30mesh.
Pictures:
1.Tire Wire Drawing Machine:to pull the wire inside of tires out for further process.
2.Double Shaft Shredder:put whole tyre into shredder to shred it into rubber crumb
3.Rubber crusher:crush rubber crumb into smaller size
4.Rubber Granule Machine:separate wire from rubber particles
Zhengzhou Shuguang Heavy Machinery Co.,Ltd. is founded in 1993,which is a specialized enterprise
dedicated to R&D and production of the Raymond mill,calcium powder machine,all kinds of crushing
machines and mixer.Our company has excellent technical equipment and dozens of various machinery
and equipment.Dozens of excellent technical employees are responsible for R&D and production of the
company's products.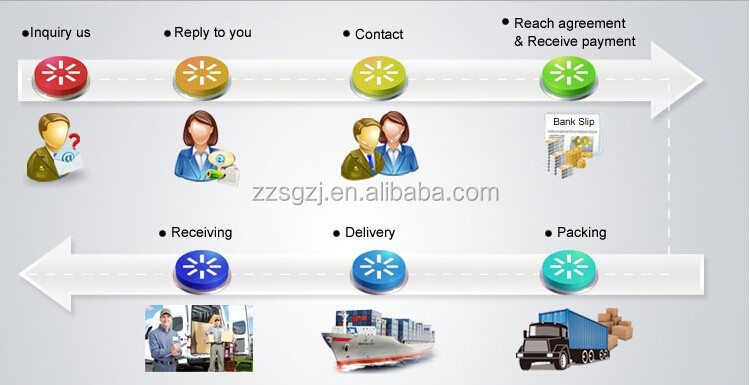 How about the quality of your product?
· Our products manufactured strictly according to national and international standard.
· We have CE certification.
· We take a test on every product before delivery.
· How about the price of this product?
· We can give the lowest price than market one.
· We do quotation as soon as possible for any customer.
· Discount can be given according to quantity.
· If you can be customized?
· We can make products according to customer's requirements.