Cotton Biscuit Webbing or Cotton Canvas is made from 100% organic Cotton. Having high moisture obsorbency and hight strength factor. This is mostly use in Biscuits and cookies industries for conveying purposes to lead the bake biscuits to oven and afterwards for cooling.
Our Cotton Biscuit Webbing Have follow characteristics:
1.High strength due to 100% Cotton.
2.Higher moisture obsorbency due to 100% cotton.
3.Low Shrinkage factor.
4.Low elongation.
5.High temperature resistance. 6.Environment friendly as made from natural raw material.
Material

Tensile Strength

Thickness

MaxWidth

Weight/m2

Heat Resistance℃

Warp>N/mm

Weft>N/mm

100% cotton

150

100

1.5mm

1650mm

1.15kg

130

100% cotton

150

100

2.0mm

1650mm

1.54kg

130

100% cotton

150

100

2.5mm

1650mm

2.0kg

130

100% cotton

150

100

3.0mm

1650mm

2.4kg

130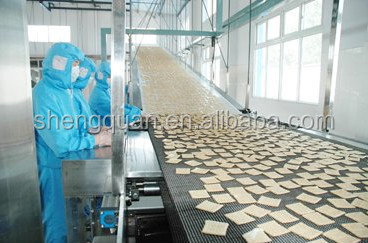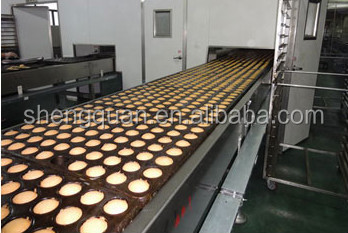 We can produce as customer's special requesst.
If you need more information about the technical specification of the SHENGQUAN brand products, please don't hesitate to conatct us!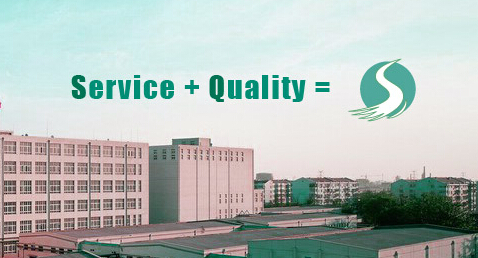 Dear Buyer,
Warm welcome to visit our website and hope you are interested in our products.
We are manufacture of Industrial Textile include of Airslide Fabrics, Airslide Hose, Cotton Canvas, Cotton Sifter Pad and Filter Felt.
We have advantages in price and regular supply, if you have any problem please don't hesitate to contact me. We will provide professional service and best quotation.
We are looking forward to your early reply.
Best regards,
Alice Zhang,