Include:
1) (ref.#113240) CAMSHAFT LOCATING FIXTURE
Aligns and holds the camshaft in position when assembling cylinder head and replacing timing chain.
Engines: M42, M44, M50, M52, M52TU, M54, M56, S50US, S52US.
2) (ref.#112300)TOP DEAD CENTER PIN:
Use to lock the flywheel at Top Dead Center when removing or replacing the camshafts or VANOS assemblies.
Engines: M42, M43, M44, M50, M52, M52TU, M54, M56, M60, M62, M70, M73, S50B30, S50B32, S54, S62.
3) (ref.#115490)VANOS TURNING WRENCH:
Use to adjust VANOS position on single VANOS engines when removing or installing.
Engines: M50, M52, S50US, S52US.
Application Detail:
M42B18 M54B22
* 1989-1991 E30 318iS/U.S. model 318i * 2001-2003 E46 320i/320Ci
* 1992-1996 E36 318i/318iS/318ti * 2001-2003 E39 520i
* 2001-2002 E36 Z3 2.2i
M44B19 * 2003-2005 E85 Z4 2.2i
* 1996-2000 E36 318iS/318ti * 2003-2005 E60/E61 520i
* 1996-2001 Z3 1.9
M54B25
M50B20 * 2001-2002 E36/7 Z3 2.5i
* 1990-1995 E36 320i * 2001-2005 E46 325i/325xi
* 1989-1995 E34 520i * 2001-2006 E46 325Ci
* 2001-2004 E46 325ti
M50B24 * 2001-2004 E39 525i
* 1993-1997 E36 3-Series (Thai specification) * 2003-2004 E60/E61 525i/525xi
* 1993-1997 E34 5-Series (Thai specification) * 2004-2006 E83 X3 2.5i
* 2004-2006 E85 Z4 2.5i
M50B25
* 1991-1995 E36 325i/325is M54B30
* 1992-1995 E34 525i/525ix * 2001-2005 E46 330i/330xi
* 2001-2006 E46 330Ci
M52B28 * 2001-2003 E39 530i
* 1996-2001 [BMW e36 and e46 328i] * 2001-2002 E36 Z3 3.0i
* 1996-2000 [BMW e39 528i] * 2003-2005 BMW E60 530i
* 2003-2006 E85 Z4 3.0i
S50B30US * 2004-2006 E83 X3 3.0i
*1995 E36 M3 * 2001-2006 E53 X5 3.0i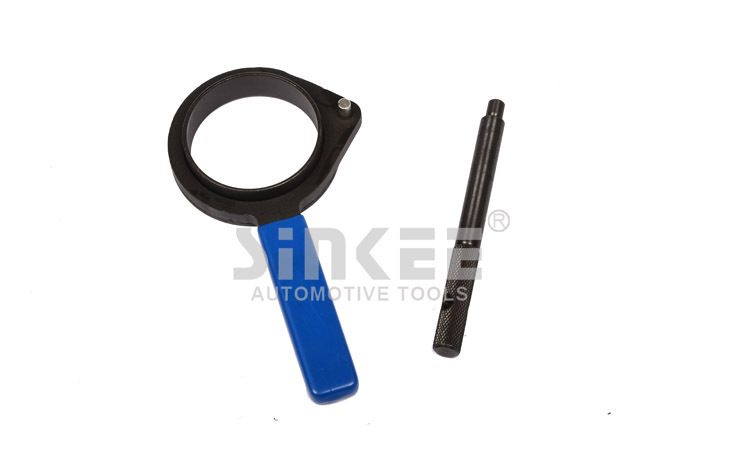 Hangzhou Sinkee Technology Co.,Ltd. is specialized in manufacturing and exporting a wide range of different tools and tool kit.We are able to supply hand tools, auto repair tools, etc.Our company is located in Hangzhou. Near Shanghai and Ningbo Port.
Our products have been exported to over 40 countries in Asia, Europe, America, North Africa and Oceania. We are now enjoying a good reputation in the markets. We believe that "quality, service and development" is the soul of a good company. We do not only supply high quality products, but also pay more attention to the environment protection, safety production and human health.
We are ready to serve every potential customer, and we'll be glad to develop business with you. Any inquiries or trial orders will be greatly appreciated and given the closest attention and promptest reply. For more information, please kindly contact us.



1.What is your MOQ?
Re:20-500PC

2.What is you mass production delivery time?
Re:10-35 days.

3.What is your jewelry payment?
Re:L/C, T/T, Western Union, D/A, D/P, Moneygram, Paypal, ESCROW

4.Can I get sample?
Re:yes.sample order is avialable

5.What is your sample fee?
Re:sample fee can be returned after place orde

6.Do you have ability to design the packing with our local
Re:yes.we have Design Department.we have do it for you.

Feel free to contact us at anytime if you have any problems or questions on your purchase. Our office
hours are Monday to Friday 8:00am-6pm PST. All e-mails will be replied within 24 hours except Sat. & Sun.
For more contact details .please visit our website www.sinkeetools.com
Thank you for visiting our Website!