UV glue UV gel UV Adhesive for curved surface screen protector
MOQ:1KG
Product profile
RS4202-97 is a single component, UV curing, acrylic adhesive.UV glue UV gel UV Adhesive for curved surface screen protector. With good adhesion, toughness, strong earthquake resistance, good weather resistance, etc..
Product features:
1. good adhesion to the substrate
2. curing speed quickly, fast dry table
The layer is tough, anti vibration, good stability
weather resistance, can be short time 120 degrees Celsius
thixotropy, the trace precision dispensing operation
glue is mild in nature and slightly corrosive to weak substrates
Recommended applications: UV glue UV gel UV Adhesive for curved surface screen protector
others way of using
First,clean the surface of the material.
Second,put the glue into the metal mold, and make the PC or PET fitting the metal mold ,uses plastic squeeze glue stick discharges bubble and make the gel in leveling, determine the bonding sites are all covered by the glue.
Third,With a wavelength of 365 nm ultra violet light irradiation. Ultraviolet light irradiation as possible as close to the glue that can speed up carving.
at metal surface and it can be an effective solution to strip the difficult problem.
Fourth,if the Layer is not completely cured at this time and can continue to exposure to ultraviolet until the layer has been fully carved.
Notes
1. The ideal thickness of bonding layer is 0.01-0.05mm, if too thin or too thick, it will be affected to the adhesion properties.
2. Ensure that the adhesive layer to absorb enough ultraviolet energy in order to achieve the best curing effect, or possibly to influence adhesion layer.
3. Not back and forth movement of the glass, otherwise easily led to layer whitish and bonding strength decreased.
4. Residual glue can not be pumped back into the original packaging, should be stored at sealed dark room temperature and without rendering children.
Storage
Storage in the dark, sealing, ventilation, cool conditions, the ideal storage temperature is 8-28 .
Duration: 1 year
Packaging
100g, 250 g / bottle, 1 kg / bottle, 5kg, 20kg / barrel
For OEM customers: if without your ideal bottles in below packing, contact us freely. I will send you more according to your request.
We are professional UV gel manufacturer in China which have more then 10 years experience, we have own factory(15000 square meters), and strong R&D dept, our yearly output is 550 tons. Our main hot sale products are base gel, top coat, gel polish (624 colors), one step gel polish (250 colors), color gel, flip flop gel, hard gel polish and builder gel, etc.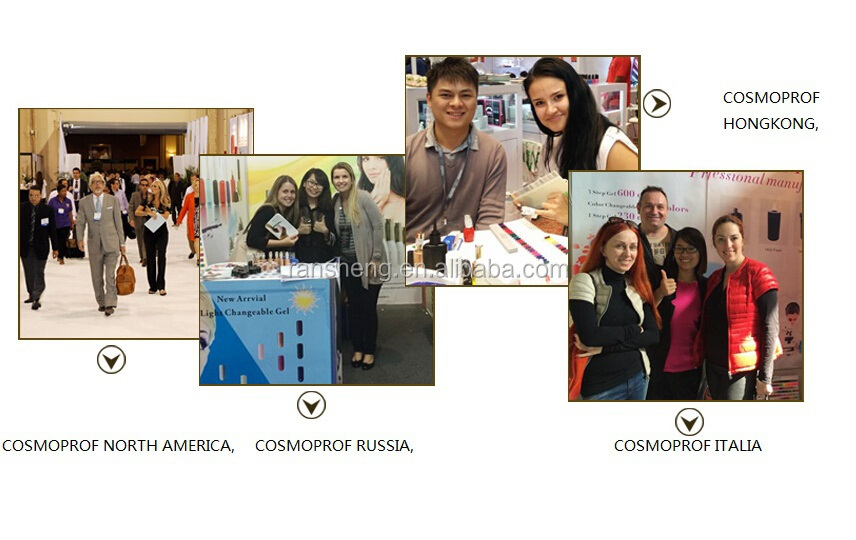 Our Services:
A.For sample
1, Free sample can be provided.
2, Make the color as your sample
3, Color chart can be offered.
B.Customerized Service
1, Make the same colors as your requirement and samples.
2, OEM package can be provided, such as bottle and logo
3, Subpackage to bottles service
More than

10

years OEM experience, we can provide professional solutions for customer.
Send your Inquiry Details in the Below, Click "Send" Now!!! You can see more "company profile" too.