The absorbent cotton wool roll is made by combed cotton to remove impurities and then is bleached ,Its texture is soft and smooth due to the carding procedure ,The cotton wool is bleached with high temperature and high pressure by pure oxygen ,to be free from neps ,seeds and other impurities under BP ,EP requirements ,It is highly absorbent and it causes no irritation.
Plastic Bag Packaging:
Paper Packaging: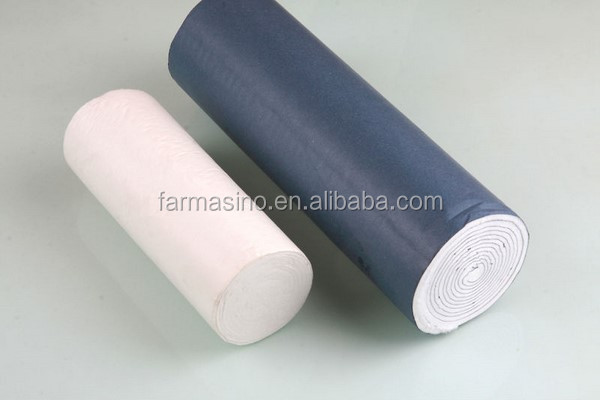 1,These are bleached white cotton carded and made into rolls of different sizes and weights.
2.The carded cotton could be tightly rolled or could be fluffy depending on client requirements. 3,They are rolled either with paper or transparent plastic to separate the pleats.
4,The cotton is snow white and contains high absorbency.
5,These rolls are packed individually in plastic bags and then into export box to avoid any possible damage during transit.
6,The weights of these rolls could vary between 20 grams to 1000 grams.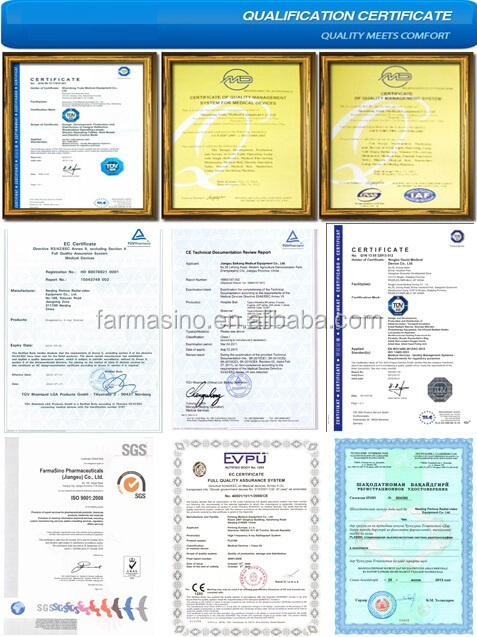 We are a Chinese company specialized in exporting of Medical Consumables and Pharmaceuticals products. We have our own plants , warehouse and research center.During several years development, we have spread our business to more than 70 countries. Our brand "Farmasino" shares a goodreputation in many countries. Key subsidiary of "HIGH HOPE International Group" , which is one of the largest companies in the "China Top 500''.
Contact us: