New arrival gps gsm cdma micro gps car tracking device tk102 with long lasting battery
GPS location tracker with car speed limiter
Check realtime location via SMS/APP/Platform
COMPASS/GPS/LBS positioning
ACC ignition detection
Bulit-in battery(270mAh), support external power disconnect alarm for anti-theft
Remotely stop/restore engine/Oil
support SOS button for SOS alarm
support Voice monitor function
support Vibration alarm/Power off alarm
support Overspeed alarm/Geo fence alarm
Support light sensor
5.1 APN setting
To connect default platform www.whatsgps.com , please send the SMS command below:APN command format: APN,APN's Name#
E.g: APN,internet# ("internet" is the APN of carrier)
The device will reply "OK" if setting successfully.
Note: The APN of some countries have user name and password, you may need to send SMS command as following:
APN,APN name,user name,password#
E.g: APN,internet,CLIENTE,AMENA#
5.2 DNS setting
To connect other platform, please send the two SMS commands bleow:
Command format:
SERVER,1,DNS,Port,0#
E.g:
IP,123456,www.whatsgps.com,6801
It will reply "OK" after set successfully.
Our Platform—— whatsgps
* You can contact our sales to get one user account for free to have a try.
*whatsgps tracking system is our core system,support free customization if your annual add cards reach 10000pcs
(6 months history playback on whatsgps platform availble)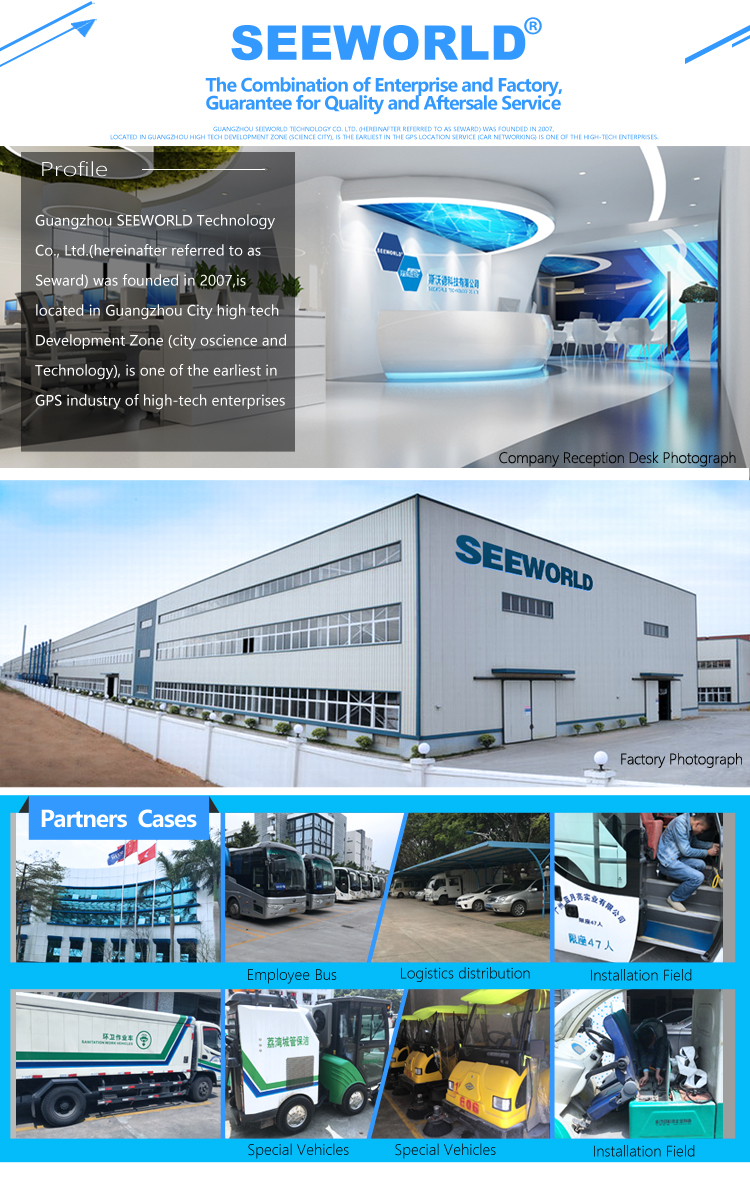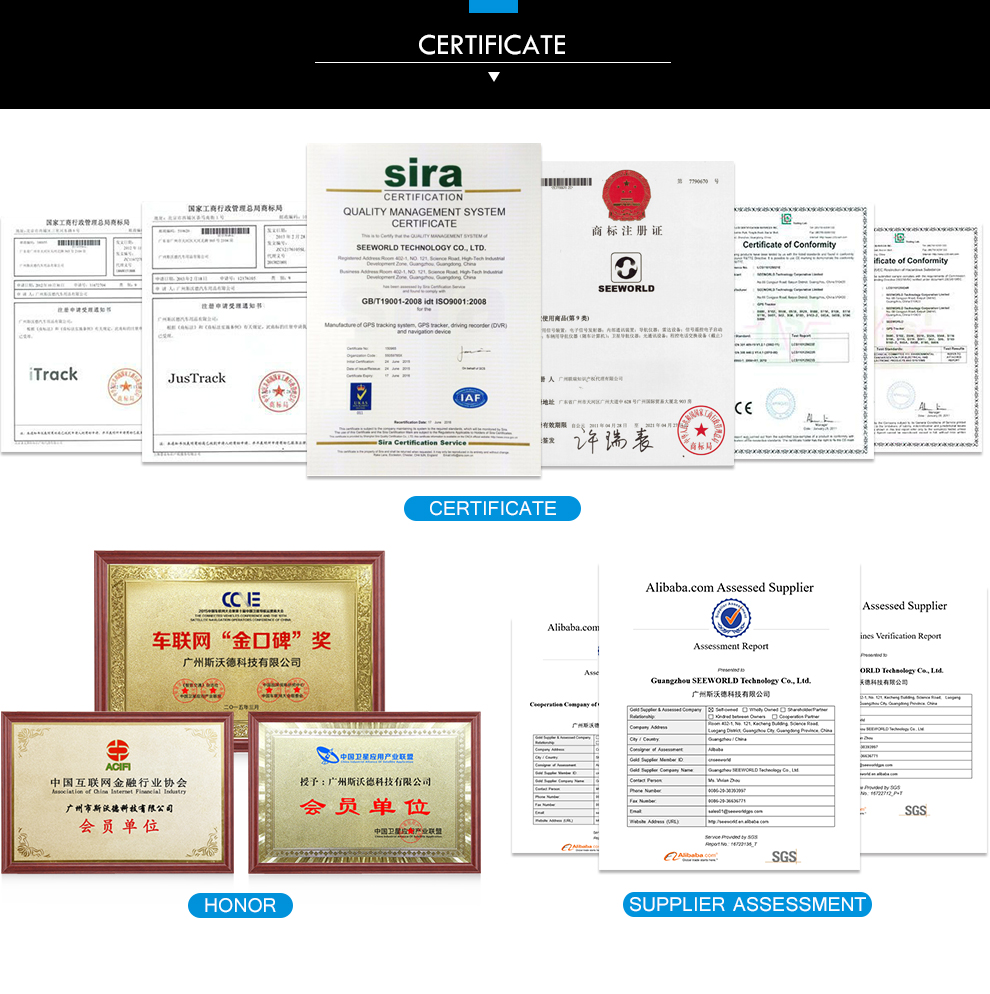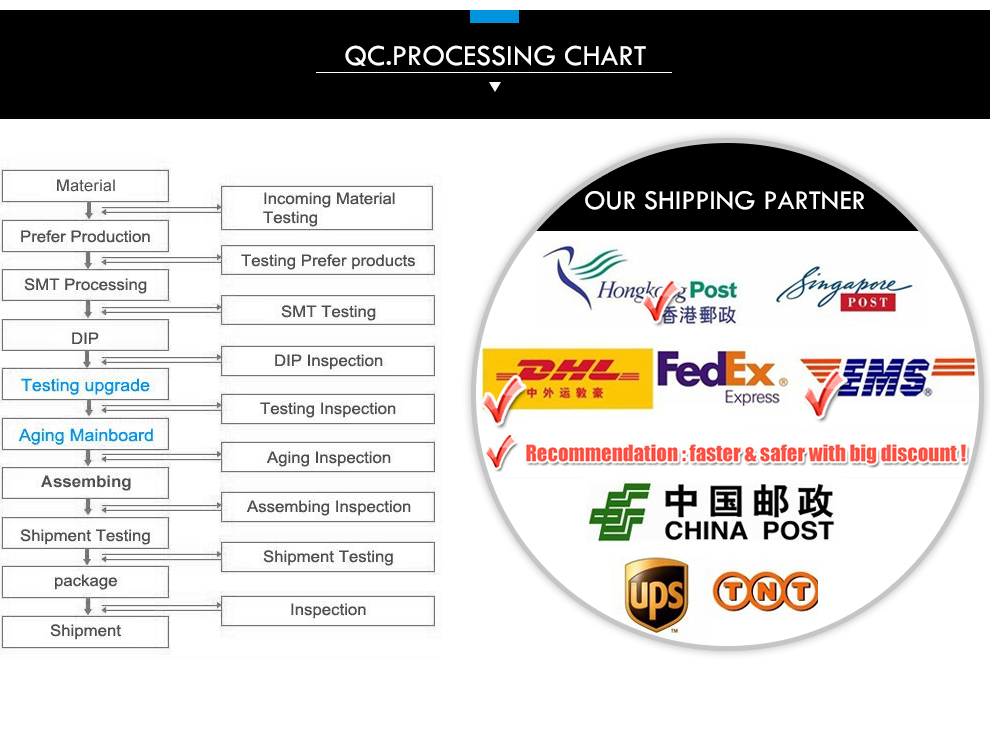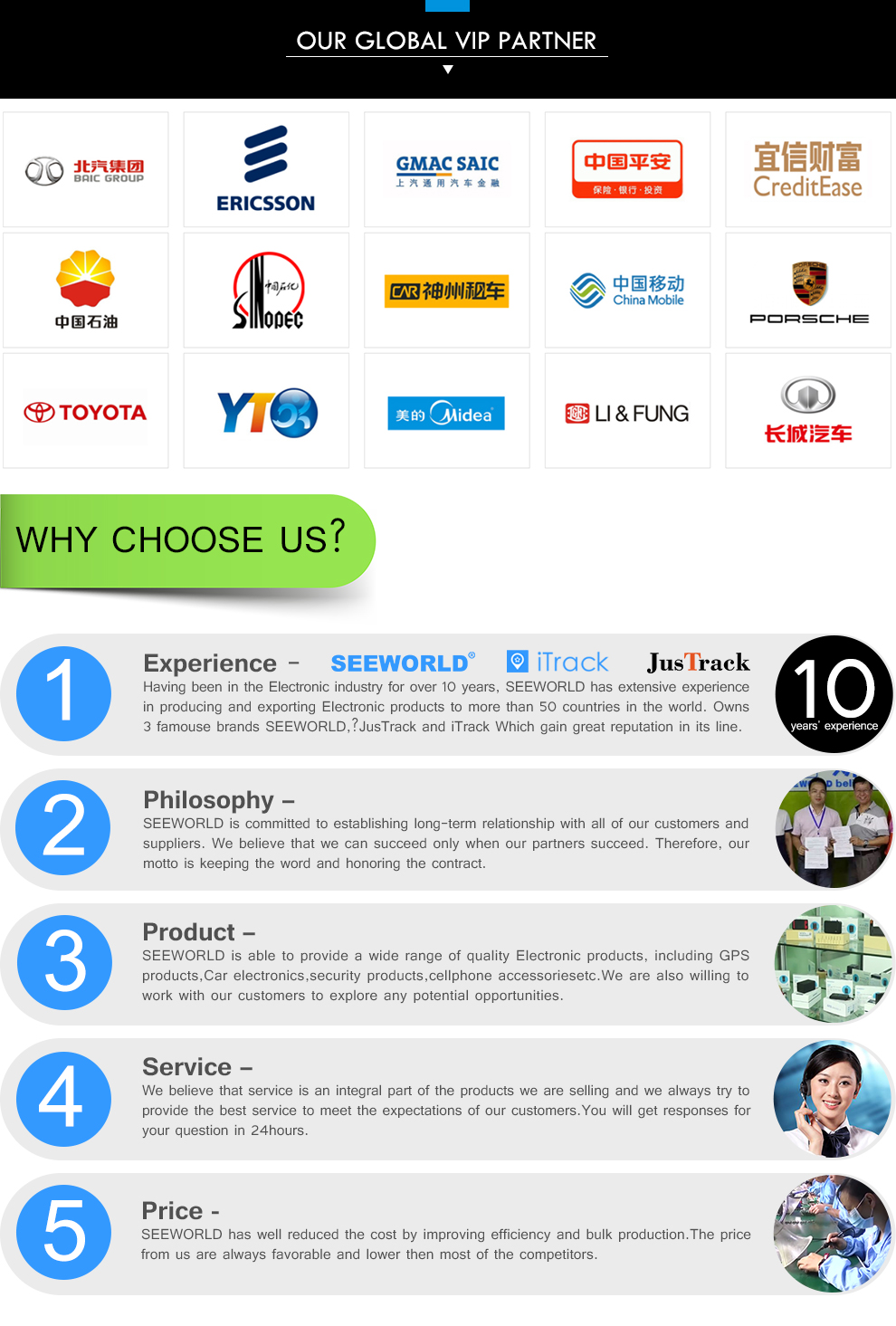 1. Why the GPS tracker device can off-line?
Maybe there are 3 reasons i.e. device poweroff or outage, weak or none signal, SIM card debts or GPRS service overdue.
2. How can you handle with Question 1?
Firstly use your phone call the number of SIM card, then check the voltage and current data whether beyond the specified range or switch off the circuit; Take off the environment of closed or the mental objects; Call the operator of SIM card to assure the card is in debts or GPRS overdue and pay the fee or update GPRS.
3. Why you can not monitor?
Because you didn't set up the specific number and open the caller display of you SIM card. The latter will affect the former and lead to monitor failure.
4. What the payment terms SEEWORLD supply?
T/T, L/C, D/P, Western Union, Paypal.
5. How long is the warranty ?
13 Months.
Contact