I. Features
1.The upper mold is the main drive and do the movement of elevation.
The down mold do the circle movement through the meshing between the gear and reducer gear.
There's a function of bending circle through adjust the height of the up mold.It's impact and easy operate.
2.The machine consist of the working part which is welded in the whole basement and transmission part.
The working part made by a frame,three molds and other accessories.
The transmission part consist of motor,speed reducer and other accessories.
3.The transmission of down mold realized from the motor drive the speed reducer.
The meshing of the gear of the output shaft side of the reducer and the gear of the mold to rotate the down mold.
4.The metal pole in the hydraulic oil piston frame drive the up mold to do the movement of the elevation.
5.After finish the bending,rotate the metal pole to make the up mold lifting then unload the workpiece between
the up and down mold.
II. Technical Parameter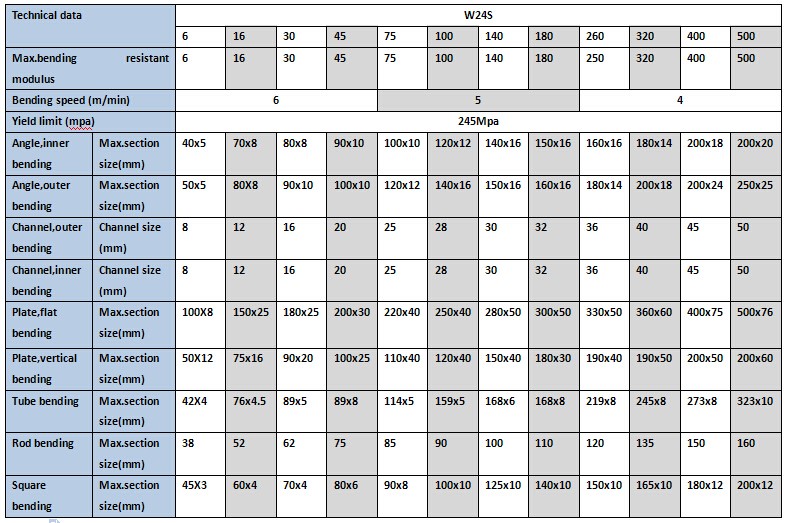 III.Bending Process

IV.Machine Photos