Power-Time Vision:
Strive to offer satisfied customized products and services to our customers!
Features of BB-590 Ni-Cd battery BB-2590 Li-lon battery for Sincgars and Magnavox radio
1.ABS plastic case
2.12.0V 24.0V
3.Environmentally Safe
4.AN/PRC-117F
BB-590 Ni-Cd battery BB-2590 Li-lon battery for Sincgars and Magnavox radio:
High reliability due to all-welded construction
Durable high impact plastic housing and connector enclosure
Gold Plated brass contacts for extended electrical hookup without corrosion
State-of-charge display with LCD readout
Protection against possible cell reversal
Rechargeable up to 500 cycles, depending on use, and shelf life up to five years
Improper charging prevented by built-in temperature sensors
Automatically displays remaining capacity of battery
Precise discharge and low voltage control with patented safety circuit
Power to the heat gun will automatically shut off when voltage drops below 35-volts Unit contains safety vented cells
100% final testing
Typically Used In
- SINCGARS & ATCS (AN/PRC-104, 119)
- FALCON (AN/PRC-138, 117) KY-57
- MXF430 (V), AN/PSC-5, M22
- JAVELIN, LRAS
Replacement for or Compatible with
BB-390A/U BB-490/U
BB-590/U BB-690/U
Factory Video:http://v.youku.com/v_show/id_XMjMwMzc2NTAw.html
Testing Video:https://www.dropbox.com/s/aq3s6gxixalnpej/Updated%20viedo.flv
Military battery

R&D Ability and Quality Control
Factory Site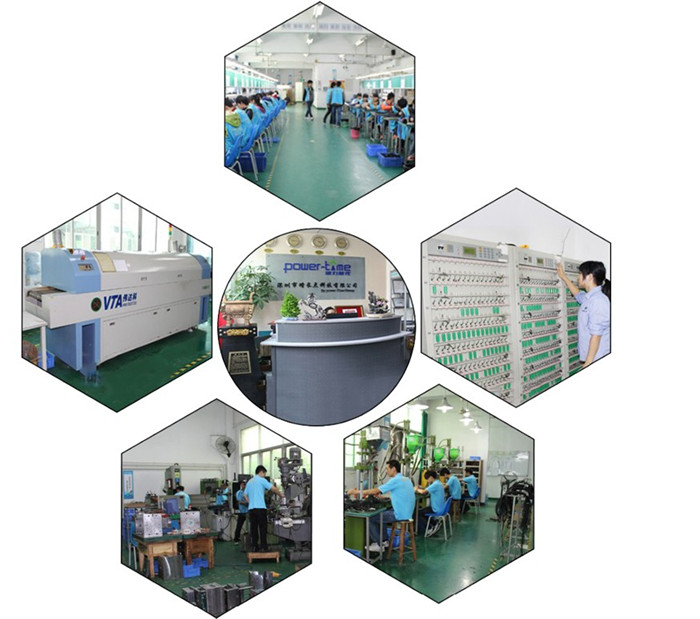 All kinds of cerificates
Company introduction
GPCOMM is one subsidiary company of Power-Time Group for military communication accessories.
Established in 2009, we are a leading hi-tech enterprise specialized in manufacturing tactical/
military headset,military handset,military battery pack/ manpack battery pack and chargers.
Through ten years developing Power-Time
now own three factories and 4 production lines for two way radio batteries/headsets/chargers.

"Quality, the root of Power-Time Group's progress" is our motto.
Creating value for our partner is the target of all our staff.With you,both company's future will be better.
There is Power,there is future
Power-Time Team
Packing and Shipping
FAQ
Q: What's your estimated delivery time?
A: 7~10days for samples.25~30days for bulk order
Q:What's your terms of paymemt?
A: T/T, L/C,Western Union, Paypal for your choice!
Q:How long is your warranty?
A:Battery and charger 12months, Earphone 6months
Q: What certificates do you have?
A: CE,ROHS,ISO9001:2008,IP67,MIL-STD-810
Q:What is PTT (Push to Talk)?
A:All two way radios have a Push-To-Talk button.
This is the button, usually located on the side of the radio, that is held down to make the radio transmit.
Q: Do battery need charge when you get at the first?
A: Upon delivery,battery is not fully charged. Recharge is needed. For Ni-Cd,the first charging should over night.
Ni-Mh and Li-ion can stop charge when the light green.