Promotion price complete unit on grid off grid 220V 380V 5kw 10kw 20kw 30kw wind and solar power system hybridm from Qingdao allrun new energy co., ltd
Model

AR-WS-5000

AR-WS-10k

AR-WS-3000

Power

5000W

10kw

3000W

Wind turbine power

3000w

5000w

2000w

Solar pannel power

2000w

3000w

1000w

System DC voltage

96v

192v

24v

Recommended accumulators

2400AH

4800AH

1500AH

Working temperature

from -40 to +60 C

Charge control

AIC (automatic intelligent control)

WIND TURBINE PARAMETER

Wind turbine type

PMG (on constant magnets)

Rotor diameter

5.6m

6.3m

2.88m

Blades quantity

3 pcs

Blades material

FRP (composite material)

Rated speed

300r/min

2000r/min

500r/min

Start wind speed
1.5m/s
Rated wind speed
8m/s

8m/s

5m/s

Working wind speed
3-40m/s
Security wind speed
50m/s
Speed regulation
yaw& magnetic resistance
Tower type
pull wire tubular tower
Tower height
8m( to what you need )

6m

Weight(without tower)

285kgs

400kgs

43kgs

SOLAR PANEL PARAMETER

Solar model

250ww/24v8pcs

250w/24v16pcs

250w/24v8pcs

Wp max (W)

250

250

250

Vmp(V)

31.2

31.2

31.2

Imp(A)

8.02
8.02

8.02

Voc(V)

37.6

37.6

37.6

Isc(A)

8.73
8.73

8.73

Size(mm)

1640*990*45

1640*990*45

1640*990*45

Weight(KGS)

22
22

22
The Features of our wind generator as follow:
1.Low speed permanent magnet generator
2.Low starting torque,High generating efficiency
3.Glassfibre high efficiency blades
4.Neodymium magnets and bearing with high performance
5.Yaw motor system
6.Designed for minimal maintenance and easy install
7.Aerodynamic brake & manul brake
Micro-computer intelligence hybrid controller
1.If the system meet problem ,and the wind turbine is running ,it can prevent the wind turbine race rotation .
2.have the auto-protection function of the batteries Reverse protection, anti-disconnect battery protection, battery damage protection.
3.when the charge current is high in strong wind,controller can load the wind turbine automatically. And charging the battery with low current.
4.The wind turbine brake automatically when the battery bank voltage get to rated voltage 125%; and stop charging the batteries.
5.the wind turbine get back charging the batteries when the the battery bank voltage get to rated voltage 108%
6.Controller with a manual emergency brake switch, users can use depending on the circumstances. Using this switch, the wind turbine will be brake..
Pure sine wave inverter
1. Pure sine wave output can drive any household appliances.
2. Use integrated circuit, less wire connection.
3. Adopting micro-processor technology, improving system integration.
4. Excellent protection includes over voltage shutdown, under voltage shutdown, over load protection, short circuit protection, over thermal protection, etc.
5. Be able to work in wind power or wind&solar hybrid system
6. With high efficiency transformer instead of high frequency e-circuit design
7. Automatic regulate voltage,
8. LCD display operation status,
9. High running stability and reliability
10. True sine wave form power output
11. High efficient transformer isolation
12. Buzzer alarm while over-loading/voltage, high-temperature
Main parts of the system
Wind turbine: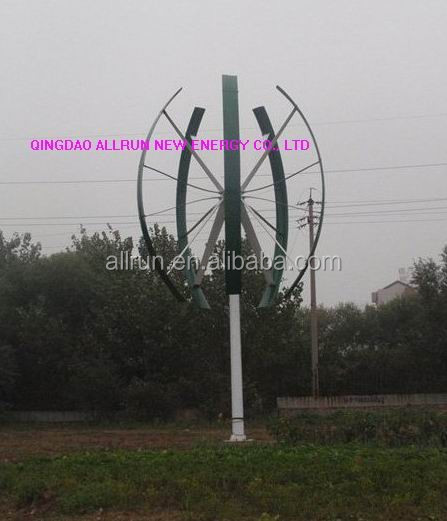 Solar panels and solar system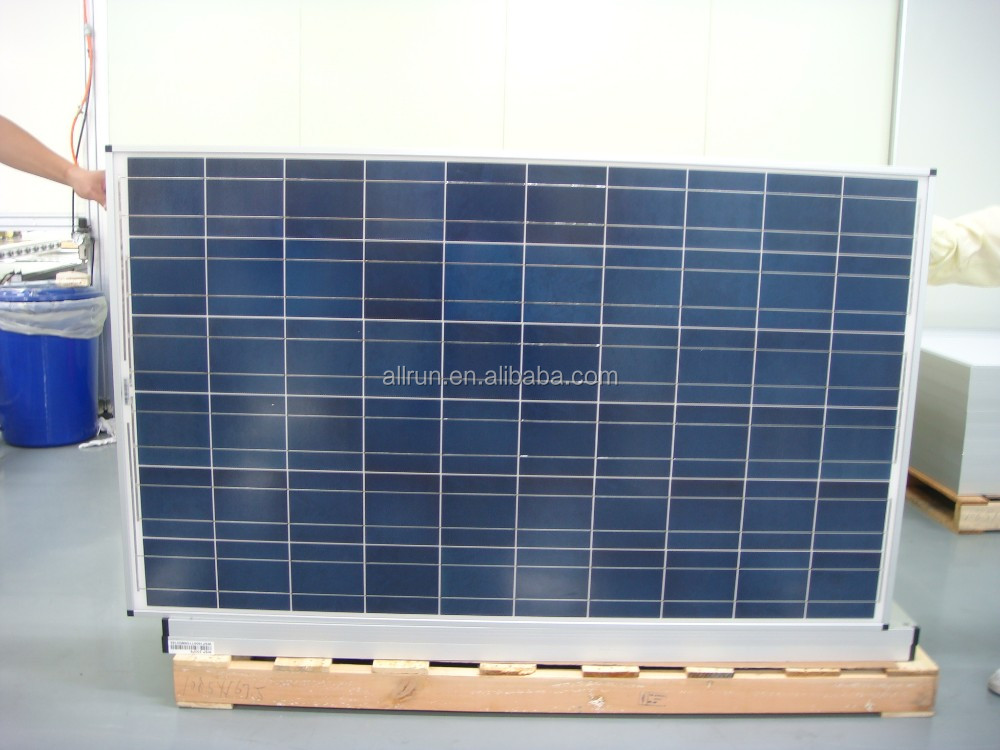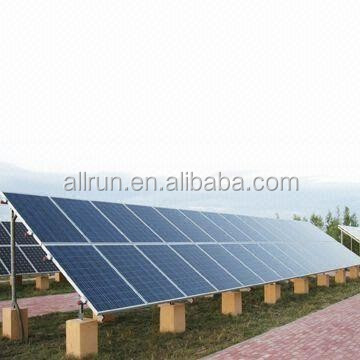 Hybrid Inverter&controller
refeerence for the wind turbine and solar panel production in our factory
Allrun brand Solar & wind hybrid systems product mainly use for home ,street lights system,both of them are Economic, Green and Environmentally Friendly .
At night or rainy day, wind turbine generate wind power. In sunny day, solar panel generate solar power.
In windy and sunny day, both of them generate power.
wind turbine :3pcs or 5pcs blades optional; guy cable tower or free stand tower optional;
solar panel :mono or poly panel optional; battery capacity and quantity can be optional;
we can produce different size for you , and also we can adjust considering different country and situation there . the style can be both on roof and on ground, both on grid and off grid , just to what you need .
What the main Characteristic of your system?
Characteristic:
1. Dual, automatic emergency braking system.
2. Unique Anti-Vibration design.
3. Waterproofing.
4. Unique Anti-Vibration design.
5. Efficient Aero-dynamic design, Compared with the vertical shaft, power utilization rate is greatly improved.
6. High strength, corrosion resisting aluminium alloy.
7. Unique permanent magnetic material generator, Small size, light weight, power output is very high.
8. Low noise level.
what the lifetime of the system?
The life time for solar panel is 35years,wind turbine is 40years,another parts is from 10-15years
What can be included for this system?
This system includes:solar panels,wind turbine(wind generator+blades+tower),wind and solar hybrid controller,inverter,(battery),solar pv cable,bracket,and disconnectors.