600 V Flexible Thermoplastic PVC Insulated Multiconductor TSJ Cable
TSJ: 2x#12; 2x#8; 3x#6 3x#12 .. etc..
THHN: #8,#6,#2,#1/0;#3/0 ...etc
SCG(Sanhe Cable Group)
Our trading company's name is Sanhe Cable, wholly-owned factory is Sitong Cable.
ZHENGZHOU SITONG CABLE CO.,LTD

a integrated in cable production,research & development,and domestic & international trade company.

Established year

2011

Location

Zhengzhou City,Henan Province,China

Total asset

USD 50 million

Plant area

28200 m2

Number of staff

310

Number of Engineer

15

Laboratory Inspector

24

Production line

20

Testing Machine

15

Annual Producing Capacity

600000km

Annual Output Value

USD 50 million

Main Product:

AAC,AAAC,ACSR, ABC Cable(Service drop Cable),Concentric cable,XHHW, THW,THHN ,Power Cable,etc.
1.100% all material must be tested.
2.All semi-finished products must be tested before entering the next process.
3.All finished products must be tested before packaging.
4.Commissioned by the authority of the third-party certification testing company for sampling.
Our company founded in 2008, with own factory, have more business experience.
1. Application
The PVC insulated wires belong to the series of laying wires, which are mainly suitable for laying at the fixed places. They are widely used as connectors of driving, lighting,
electric equipment, instrument and telecommunication equipment with rated voltage up to 450/750V.Part of the plastic insulated wires are used at the equipment with AC
rated voltage up to 300V
2. Standard
IEC 60227,IEC 60228,IEC 60332,GB/T 5023,BS 6500,BS 6004,VDE 0281,0282 ,UL 83, AS/NZS 5000. etc.
3. Specification
Conductor material: Copper, Aluminum
Conductor structure: Solid, strand, flexible
Insulation material: PVC,XLPE,PE
Sheath material : PVC, Nylon
Core : 1,2,3,4,5
Shape of wire : round, flat
Voltage :300-1000V
12AWG, 8AWG, 6AWG, 4AWG,2AWG,1/0AWG, 3/0AWG,,,,etc
1) Packing length:100 to 1,000m reeled in carton drum or according to customers' requirement.
2) Outer packing: wooden case, carton box.
3) Other packing requirement according to client's request.
With advanced production equipments,delivery schedule could be tight and short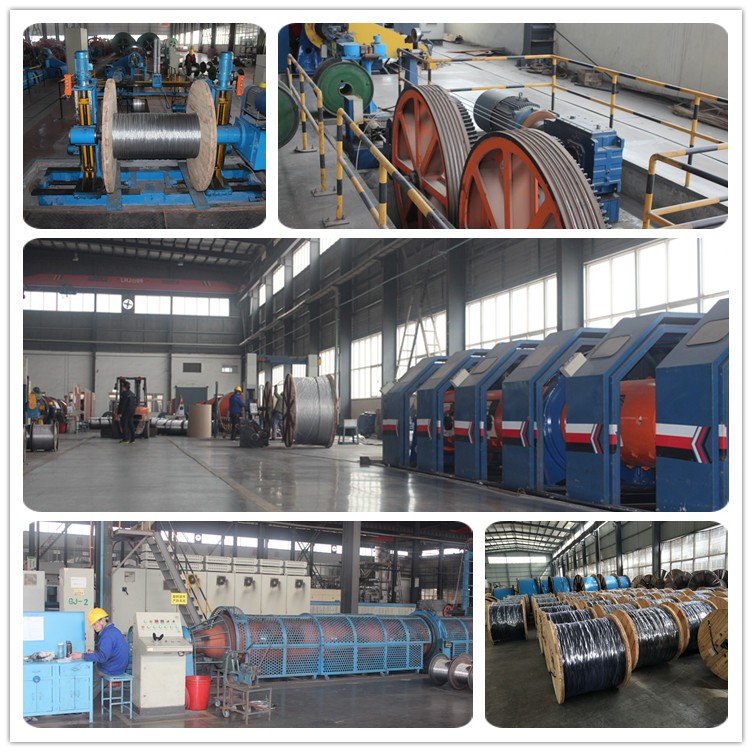 Best Quality, Factory price, Please Choose us.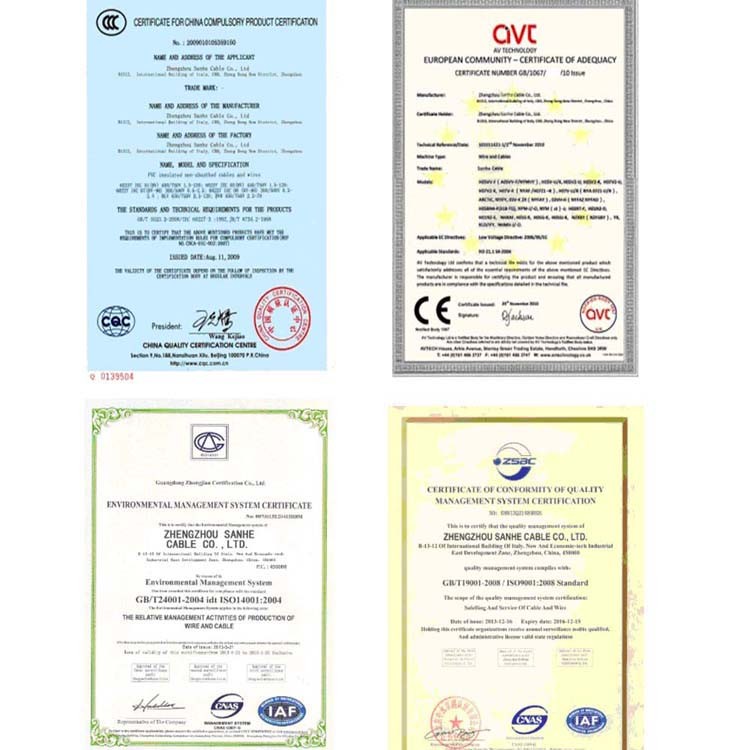 Over 2000 Customers have come to us
Please send enquiry, Do not be hesitate to contact me.
Zhengzhou Sanhe cable.,Ltd.
WhatsApp:

+0086 13683803874

Wechat:chen1368380038

Tel:

+0086-371-69176007

Fax:

+0086-371-69176006

Wechat:

chen1368380038

Email:

shcable017(at)cnzzcable.com.cn

(at) mean @

Name:

Jack chen ( Chen Shuai Feng)
Remark: Any amendment of our bank account, we will inform you by fax or telephone in addition to email. Pls noted. If you receive any notice about the amendment only by email, pls confirm with us via telephone further.
Quality and Service is Everything to us.