gsm gps tracker tk 103a coban 3g gps tracker car / vehicle real time tracking system software
Model: GPS tracker TK-103A B,TK103A+ B+
It is based on GSM/GPRS(850/900/1800/1900MHZ) and GPS satillite global position system .
1. Summary
This tracker is a new product based on the GSM / GPRS network and GPS satellite positioning system, which set multiple functions of security, positioning, monitoring surveillance, emergency alarms and tracking in its entirety. It can track and monitor remote target by SMS or internet.
2. Features
Support both GPS & LBS (Location based service).
Support GPRS on-line and GPRS re-connected automatically if GPRS drops
Support SMS / GPRS dual-mode switching
Support configuration by remote terminal.
Support for point-to-point, point to group, group-to-group monitoring.
Set multiple functions of anti-theft, positioning, monitoring surveillance, emergency alarms and management in its entirety.
Vehicle fleet/logistics/Vehicle rental GPS tracker support GSM/GPRS network on APP/web platform tracking
New functions:
TK103A+ B+ support dual Sim Card, fuel sensor,central lock system
3. Main Function Description
1. Show location directly on mobile phone with HTTP Google map link
2. Get physical location in real street/address name
3. Remote Engine-stop and Resume.
4. Track by Distance Interval &time
5. USB configuration (option)
6. SD card for data logging (option)
7. ACC working alarm
8. Voice surveillance
9. Multi-Geo fence
10. Less GPRS traffic
11 .automatic update positions of vehicle turns
12. Arm alarm: Door Alarm, ACC Alarm, shock sensor alarm
13. Movement alert.
14. over speed alarm
15. Power supply disconnection alarm.
16. Low battery alarm function
17. Check the vehicle status
18. Easy switch for track or monitor and switch for SMS tracking and GPRS tracking
Picture of GPS 103A:
Picture of GPS 103B with remote controller for setting ACC ,DOOR and Quiver alarm
instead of sending sms message:
High quality Vehicle gps tracker :
Specifications:
Content

specifications

DIM.

83*54*26mm

Weight

120g

Network

GSM/GPRS

Band

850/900/1800/1900Mhz

GPS Sensitivity

-159dBm

GPS Accuracy

5m

GPS Start time

Cold status 45s

Warm status 35s

Hot status 1s

Voltage

12 V -24V

Backup battery

Chargeable 3.7V500mAh Polymer Li-Battery

Storage Temp.

-40°C to +85°C

Operation Temp.

-20°C to +65°C

Humidity

5%--95% non-condensing
Technology parameter:
*Network: GSM/GPRS
*Band: 850/900/1800/1900Mhz
*GPS sensitivity: -159dBm
*GPS accuracy: 5m
*Time To First Fix:Cold status 45s, Hot status 1s
How to tracking ?
The GPS devices support phone tracking and 16 languages website tracking. (English,Spanish,Portuguese,Arabic,Thai language,Italian,German,Chinese,French...)
Five types Tracking way:
A>: SMS + Map software;
B>: PDA Cell Phone;
C>: Real time tracking, and track via your computer;
D>: simple & useful real time tracking via our website www.baanool.net
E >: IOS and Android APP
*Web based online tracking on PC at our server www.gpstrackerxy.com ID:demo Pas:8888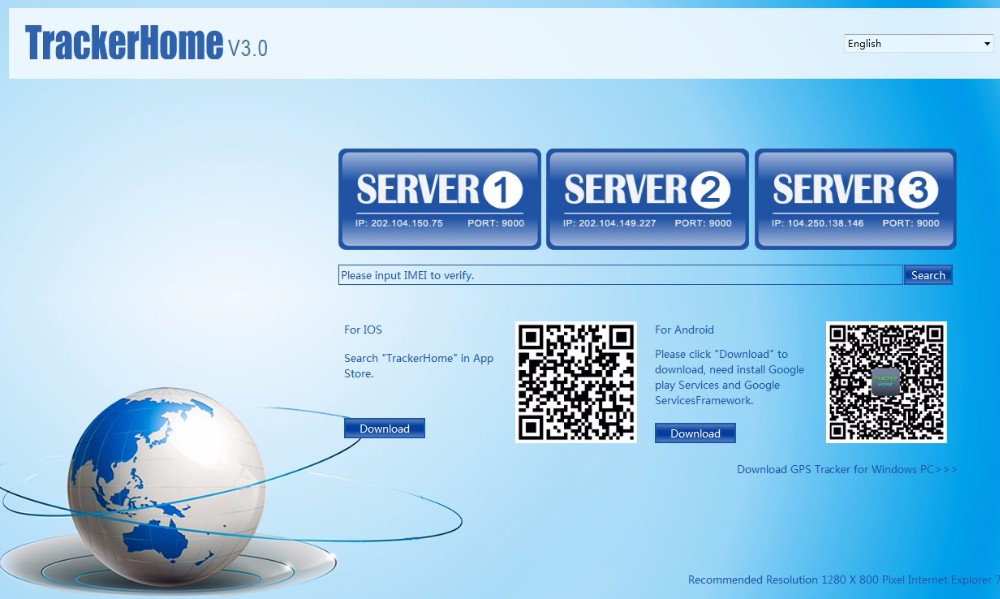 *Real time track on cell phone by APP
Optional function:
*Quiver / Sensor alarm
*Extra remote controller for GPS103B
*Siren
*SD card
*Accident alarm
*Optional 24V relay for 24V vehicle
*Fuel oil monitor by fuel sensor
*USB cable to send commands on PC
High quality gps tracker with good feedback :
Delivery and shipping:
We will send the good out in 2-3 working days once received your payment with real time tracking No.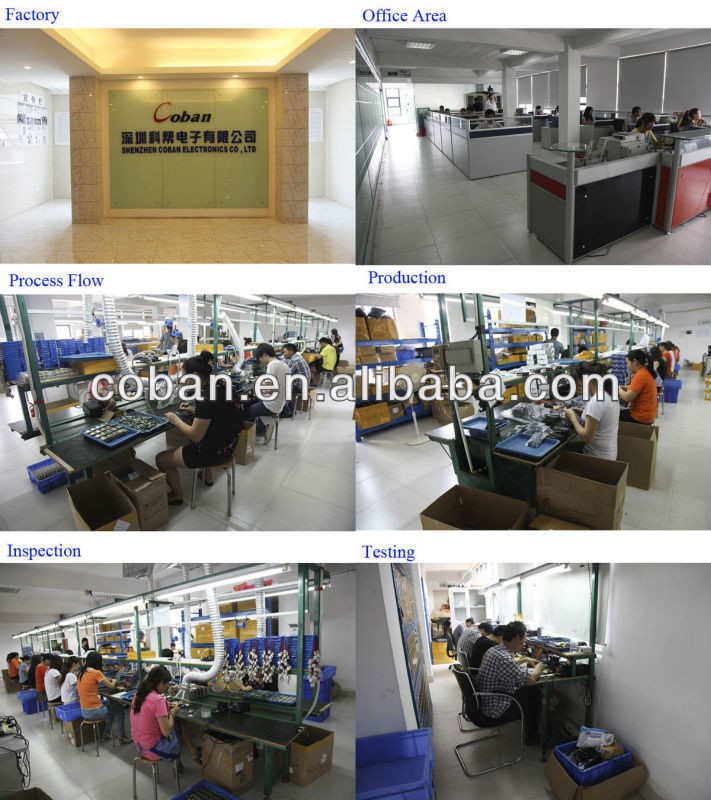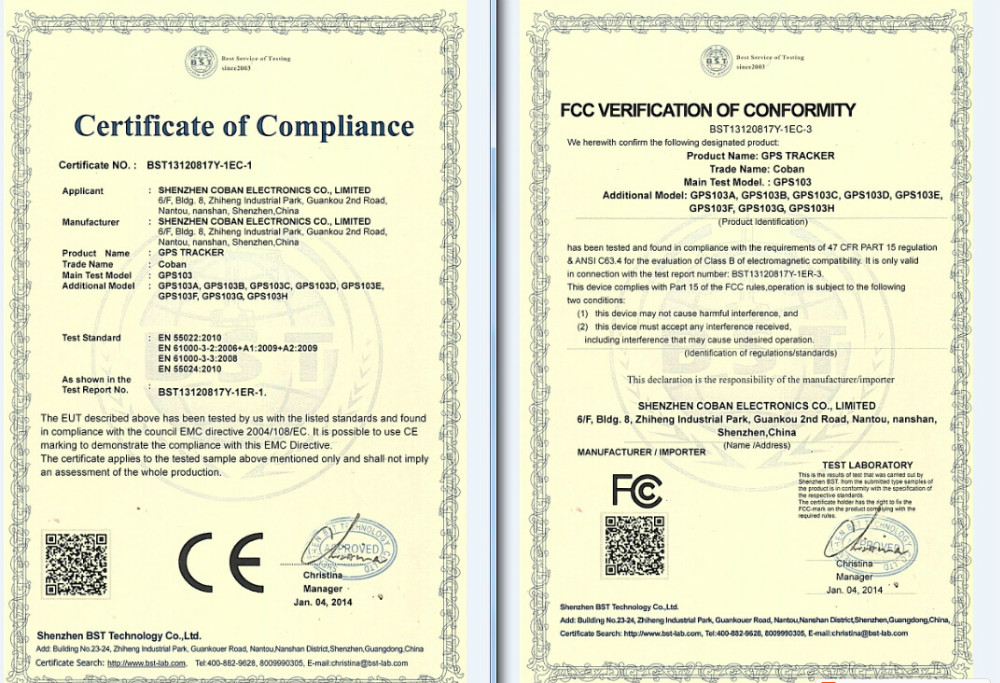 Warranty
1. One year warranty is provided for all models.
2. All products have been strictly Quality Checked in house before packing.
3. All products have been well packed before shipping.
OEM&ODM Service
1.Customize logo and brand print on the device or box
2.Offer firmware modification service 3
.Customize design in bulk order
Contact Details
Coban Electronic CO.,Ltd ( 12 years GPS tracker manufacturer)
Lucky Yuan
gsm gps tracker tk 103a coban 3g gps tracker car / vehicle real time tracking system softwaregsm gps tracker tk 103a coban 3g gps tracker car / vehicle real time tracking system softwaregsm gps tracker tk 103a coban 3g gps tracker car / vehicle real time tracking system softwaregsm gps tracker tk 103a coban 3g gps tracker car / vehicle real time tracking system softwaregsm gps tracker tk 103a coban 3g gps tracker car / vehicle real time tracking system softwaregsm gps tracker tk 103a coban 3g gps tracker car / vehicle real time tracking system softwaregsm gps tracker tk 103a coban 3g gps tracker car / vehicle real time tracking system software gsm gps tracker tk 103a coban 3g gps tracker car / vehicle real time tracking system softwaregsm gps tracker tk 103a coban 3g gps tracker car / vehicle real time tracking system softwaregsm gps tracker tk 103a coban 3g gps tracker car / vehicle real time tracking system softwaregsm gps tracker tk 103a coban 3g gps tracker car / vehicle real time tracking system