Roses are best known as ornamental plants grown for their flowers in the garden and sometimes indoors. They have been also used for commercial perfumery and commercial cut flower crops. Some are used as landscape plants, for hedging and for other utilitarian purposes such as game cover and slope stabilization. They also have minor medicinal uses.
Company information:
Kunming Qingyi Flowers & Gardening Co., Ltd was established in 1997, located in the flower town called Dounan. Through our efforts over the years, we have set up a professional and efficient flower export company which owns regular fresh cut flower resources; professional picked group to ensure quality; good sales service; safe and efficient delivery; reasonable after-sale protection. We have our own flower planting base and export kinds of carnation, rose, lily, gerbera,myosotis, orchid, violet, sunflower, cosmos, hydrangea, jasmine, fringed iris, camellia, and other flowers as per customers' requirements.
Our Flower Base: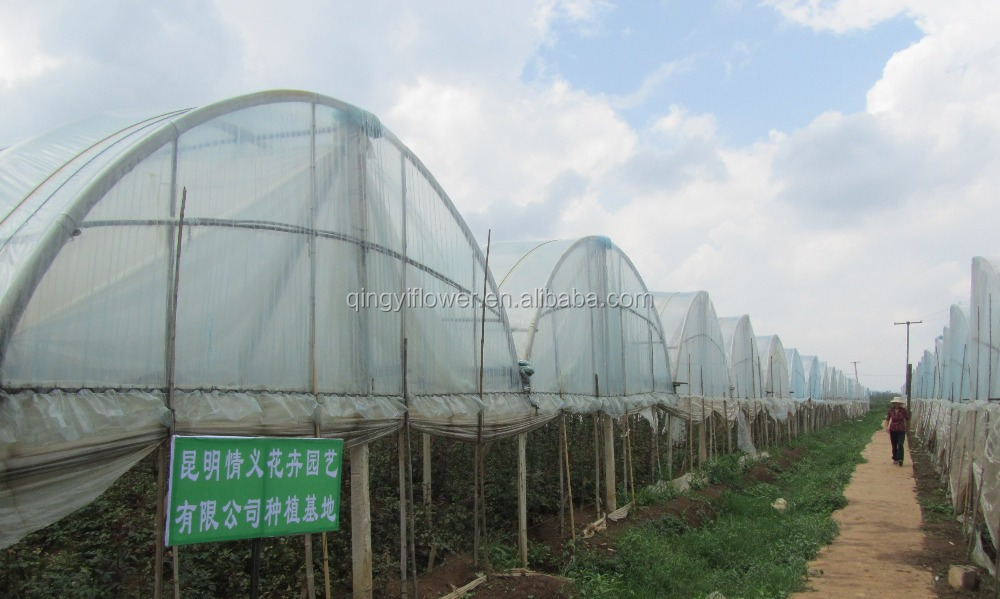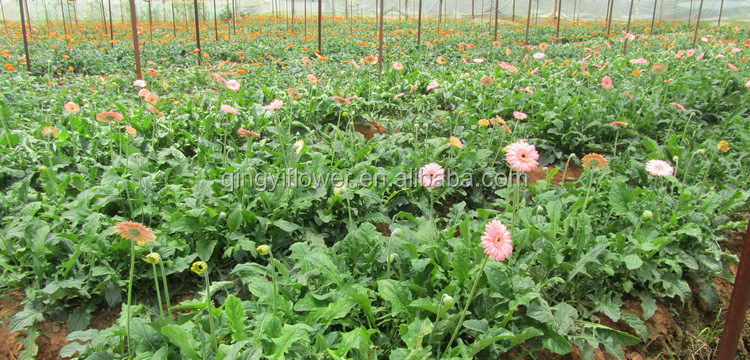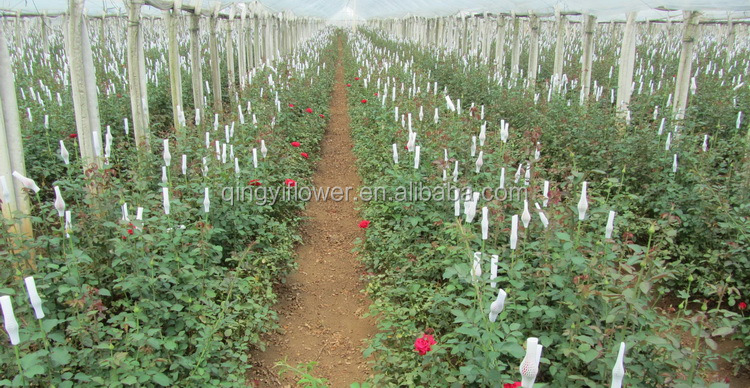 Our main products include
Rose,Carnation,Lilium,Gerbera,Chrysanthemum,Tulip,Flaminia,Eustoma,Gyposphila,Forget-me-not,Foliage and all kinds of leaves. Our company has the right for exporting. Our products have been exported all over the world, such as Japan, South-Korea, Russia, Singapore, Thailand, Bengal, Philippines, and got good reputation from our customers.
Cooperation Way:
1, Contact us for the catalogue and price range of flowers.
2, Send us the order which contain the flower variety, quantity, quality and other special request.
3, We give you the estimate price depend on the latest market situation, and make an estimate cost for your order
4, You send the estimate money, then the order is confirmed.
5, We fulfill the orders and arrange the shipment.
6, We give you the final price and invoice, and then balance the money next time