maize flour milling machine/maize roller mill/wheat flour mill price
home use small automatic grain flour mill
| | | |
| --- | --- | --- |
| Four mill complete production line | Capacity per 24 hrs | Note |
| 5t flour mill production line | process 5 tons grains | mini capacity |
| 20t flour mill production line | process 20 tons grains | small capacity |
| 30t flour mill production line | process 30 tons grains | small capacity |
| 50t flour mill production line | process 50 tons grains | middle production line |
| 100t flour mill production line | process 100 tons grains | middle production line |
| 150t flour mill production line | process 150 tons grains | middle production line |
| 300t flour mill production line | process 300 tons grains | big production line |
| 500t flour mill production line | process 500 tons grains | big production line |
1, cleaning machine
This small cleaning machine is designed special to clean corn at small capacity. With three parts from up to down, it can sift, de-stone and wet the corn.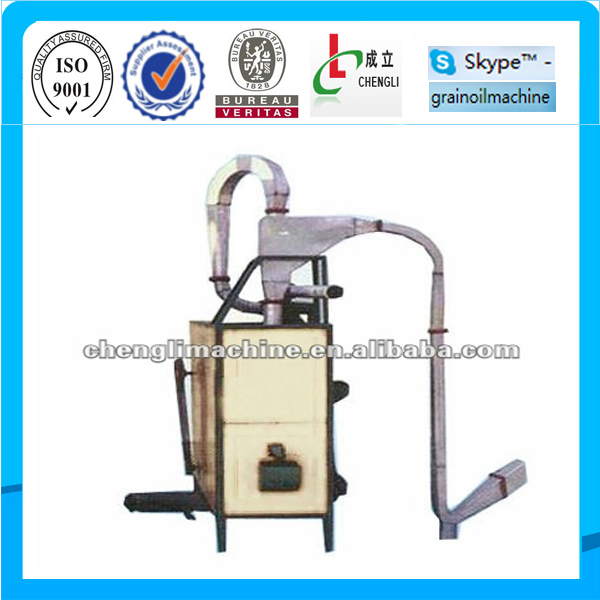 2, peeling and degerming machine
It is used to peel and polish corn for individuals/home using. Feed corn into the hopper and corn will be boosted by the spiral drum inside of the machine. There is a spoiler at the outlet and it generates resistance at the corn and corn will be rubber against each other. With a dust catcher, husks, germs and dust will be collected. In order to obtain a better peeling result, it is better wet the corn and store for 10-20 minute before go through this machine.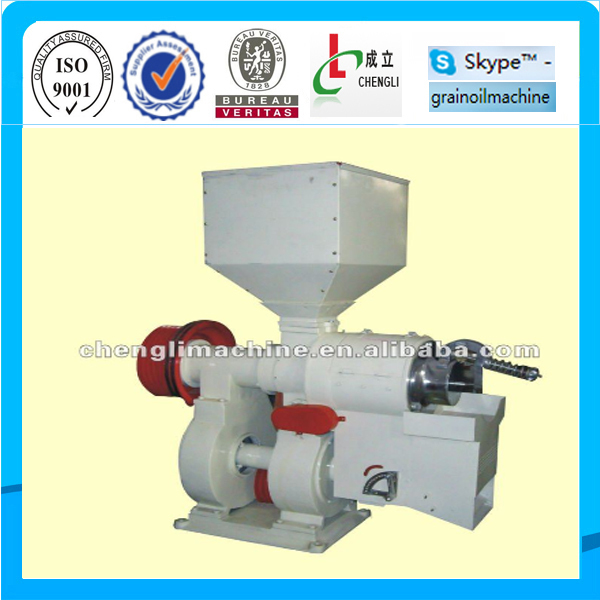 3, corn grits making machine
This machine is mainly used to make grits and flour from corn at small scale. Feed the corn in the hopper and corn will be crushed and grinded by cone mill, the crushed corn will be sifted and graded into three or four parts. We can customize it as per your requirement.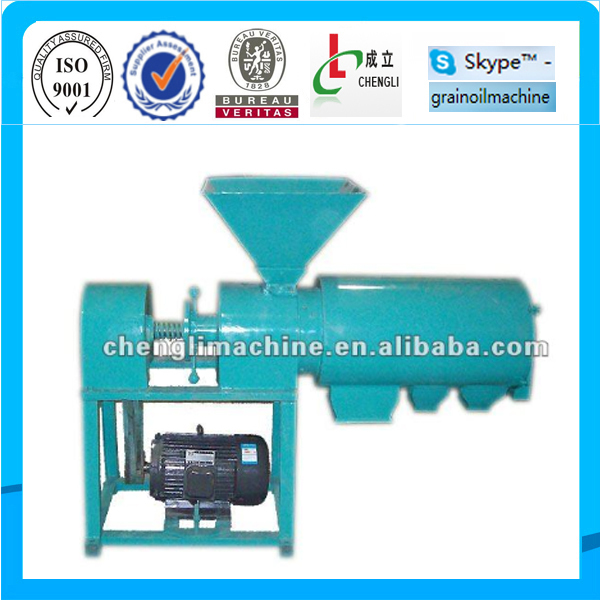 Small type corn grits and flour making machine
• input grain: corn/maize
• Output product: 2 types corn grits, 1 type corn flour, and bran.
• production capacity: 200-400kg/hr
• widely used in small village or small flour factory to produce corn grits and flour
• by changing the sieves in drum you can produce different sizes of grits and flour
Please find the pictures of products get from this machine below.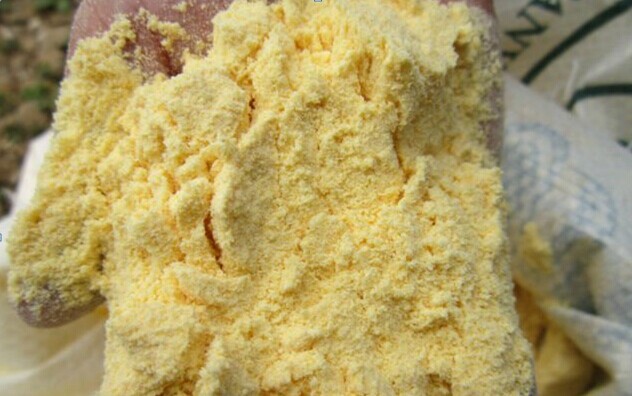 Corn grits machine introduction:
This small type machine is designed for household of individual business to make grits and meal from corn. Feed corn (should be clean and de-hulled) into the hopper and corn will be crushed by cone mill inside. Supplies will be carried to sifting part on the right. There are three types of sieve equipped there where supplies will be sifted and graded. With three outlets for two types of grits (coarse and fine) and one type of flour, it can make good quality grits and flour with little power consumption.
Model

Capacity

(kg/h)

Motor

(kw)

Weight

(kg)

Dimension

(mm)

SFL

400-500

5.5-7.5

200

1500x600x1100