digital micro vickers hardness tester
Model HVS-1000 digital micro vickers hardness tester
Model HVS-1000 Digital Micro Vickers hardness tester with large screen LCD display, use the menu interface type structure, can be in operation panel choose hardness HV or rod HK, test of hardness value, automatic input, automatic display. For all kinds of hardness value mutual conversion, and the testing result is automatic storage, processing, printing with RS-232 interface, and computer online. This machine is digital, high degree of automation. Hardness value error can be modified through softwaret, hardness value more accurate meets the requirement.
Vickers hardness tester Specifications:
Model

HVS-1000

Test force

10gf (0.098N),25gf (0.245N),50gf (0.49N),100gf (0.98N),

200gf (1.96N),300gf (2.94N),500gf(4.9N),1kgf (9.8N)

Min measuring unit

0.031µm

Data output

LCD screen display, Inside Printer, RS-232

Max Height of Specimen

80mm

Distance of Indenter to outer wall

95mm

X-Y Testing table

Dimension: 100*100mm Max mobile: 25*25mm

Conversion Scale

HRA,HRB,HRC,HRD,HRF,HV,HK,

HBW,HR15N,HR30N,HR45N,HR15T,HR30T,HR45T

Hardness measuring range

0~2900HV

method of testing force applied

Automatic(Loading, Dwell, Unloading)

Test microscope magnification

400X(Measuring),100X(observation)

Duration time

0~60s

Power supply

AC220V+5%,50-60Hz

Overall Dimension

405*290*480mm

Net weight

About 25Kg
Standard Accessories:
| | | | |
| --- | --- | --- | --- |
| Item | Quantity | Item | Quantity |
| Weight shaft | 1 | Weight | 6 |
| Cross clamping testing table | 1 | Flat clamping testing table | 1 |
| Filament clamping testing table | 1 | Thin Specimen Testing Table | 1 |
| Screw driver | 2 | Level adjustment screw components | 4 |
| Level bubble | 1 | Objective 10X | 1 |
| Micro Vickers hardness block (High, medium) | Each 1 | Fuse(2A) | 2 |
| Power cable | 1 | Manual | 1 |
Please Note:
Special accessories: special accessories according to user needs rationing custom, the price is another plan.
1. Knoop indenter: can measuring some high hardness materials.
2, Provide 16 X micro-distance measuring eyepiece, total magnification for 640 * and * 40.
3, Provide 6.8 inch LCD screen can be equipped with, have tested indentation in the display on the screen and the measurement.
4. Provide equipped with image acquisition device, will impress clearly shown on a computer screen for automatic or manual measurement.
Vickers HVS-1000 hardness tester photo: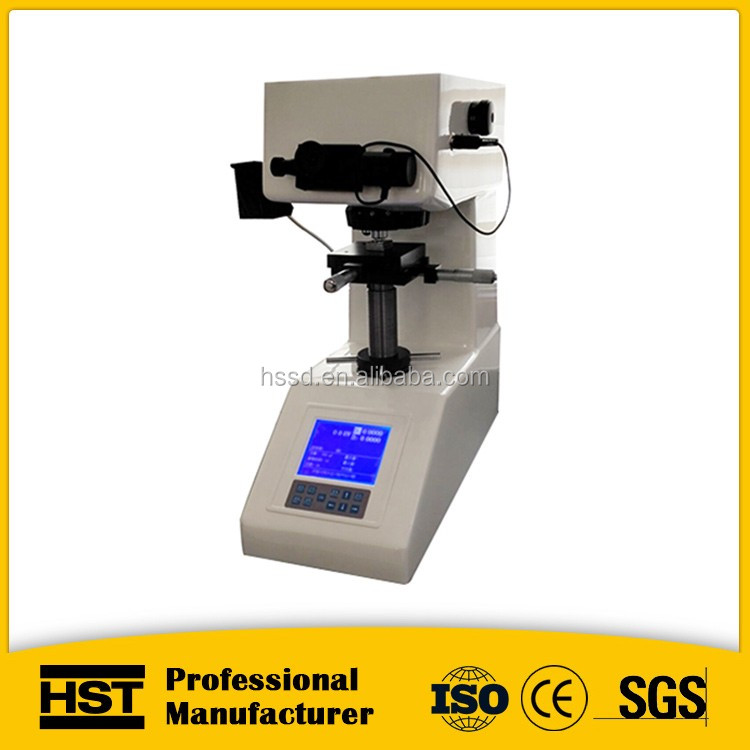 HVS-1000 vickers metal hardness tester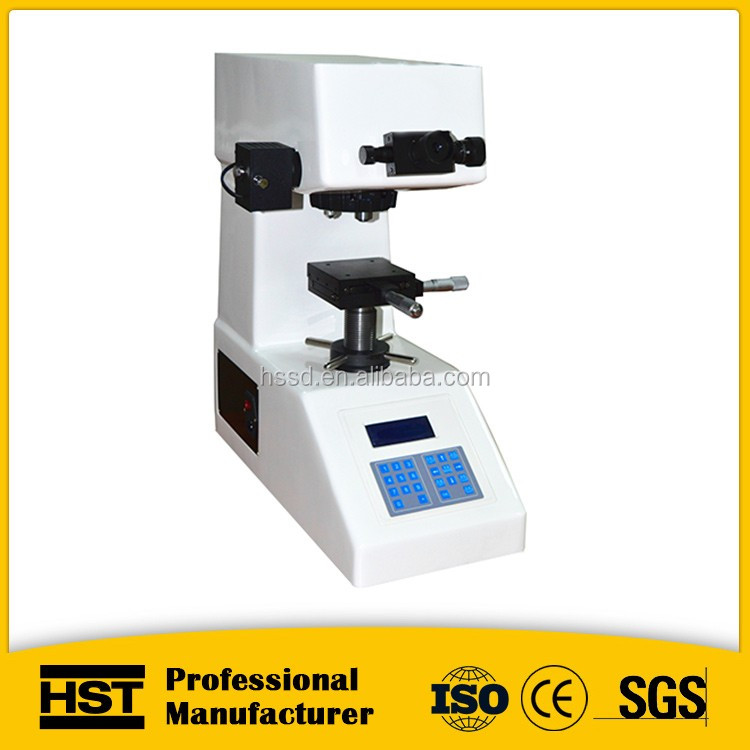 HVS-1000A vickers metal hardness tester
Hardness testers in stock :
Dear customer, if you need our testing machines, please contact with us without any hesitate ! We will supply our best service for you !
Best Wishes
-------------
Adela
Jinan Hensgrand Instrument Co.,Ltd.
Tel/WhatsApp: +86-15866777131
Fax:+86-531-81901323
TradeManager: cn1519065146tuuj
Add: 4915,West Jingshi Road,Jinan city,ShanDong Province,China.