Cooler mini high pressure electric clean water pump
Tips:
Discount available for big quantity
CE certificated
OEM customize: Branding, packing, label etc
Cooler mini high pressure electric clean water pump
1.Samrt control, dry running automaticly cut power.(Principle:Dry running opreation will increase motor temperature, then the pump will automatically shut down, but the motor will restart working after the temperature goes down. Therefore, when the motor automatically turned off we need to cut off power immediately. This function can effectively reduce the damage caused by dry running.)
2.With bottom suction trainer,100% submersible.
3.Maximum flow rate: 330GPH STRONG POWER and HIGH LIFT. Max Lift Height: 6 ft. 25W high efficiency motor for energy saving.
4.Lift height is a max height the water goes up, after connecting the water pipe to the nozzle (Make sure the joint sealed securely and tightly) SUCTION CUP and 5.9Ft POWER CORD. Long enough cord for easy installation.
5.12 month warranty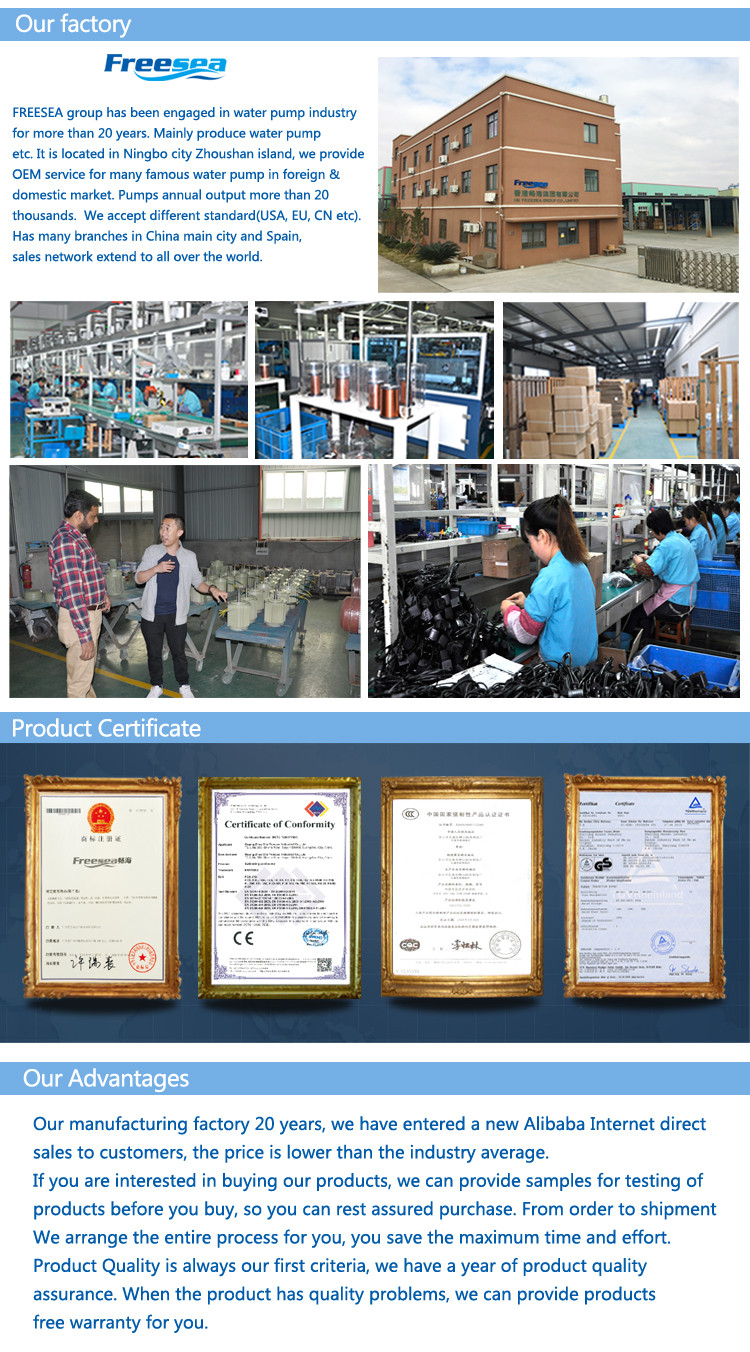 Cooler mini high pressure electric clean water pump