best soy sauce at reasonable prices , OEM available
Yamasan's soy-sauce preserving the original taste of old days has been manufactured
with the traditional manufacturing method which has continued for generation after generation.
Yamasan's soy-sauce, manufactured with carefully selected materials, is the fruit of craftsmen's efforts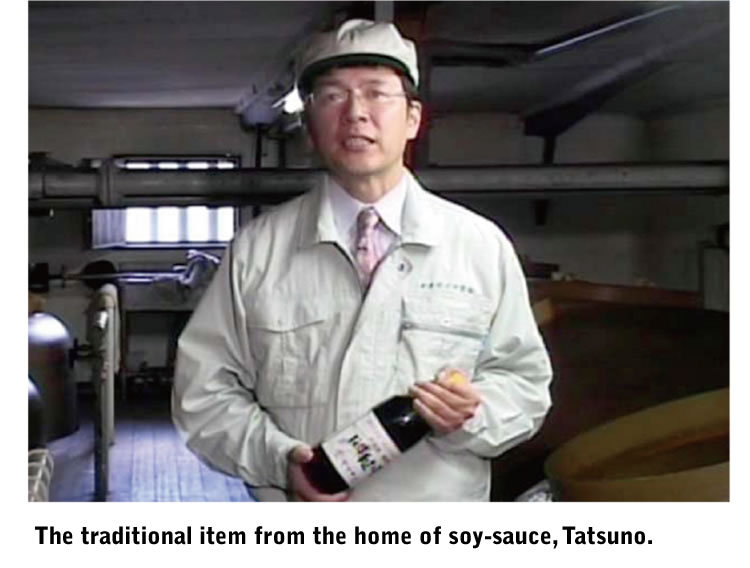 The traditional item from the home of soy-sauce, Tatsuno.
A special method of brewing has been passed down to one generation to the next in Tatsuno area, the home of soy-sauce, for more than a century.
The yeast with a history over 100 years make a difference in its taste and aroma of the product.
This mysterious effects would never be achieved with a modern mechanized manufacturing method.