Certificates: ISO9001:2008; CE; FCC; ROHS; TUV.
NS800 spectrophotometer uses the principle of combination LED precision spectroscopy, separates the light according to a certain wavelength interval, and adopts groups of sensor array to perform sensitive analysis. NS800 spectrophotometer with higher accuracy is very sensitive to any colors. It not only can measure L*ab value and delta E value accurately, but also can display spectral reflectance curve which can realize color matching function and calculate the real parameters of various color formulas.
In the R&D process, 3nh scientists and engineers measured various color samples from dark to light, white to black, and other standard color boards provided by ISO (International Standardization Organization). The parameters of test results are integrating with international standards.
3nh also analyzed the parameters from Japan, American and Germany spectrophotometers. The differences of L*ab absolute value between them are within ±1.5. Compared the L*ab value between NS800 and Japan spectrophotometer, when measuring any color objects, the biggest L*ab difference is within ±1.0. This is a breakthrough of 3nh high technology which realizes to be fully compatible with international market.
Model

NS800

Illumination/observation system

d/8 (diffused illumination, 8-degree viewing angle) Comply with CIE No.15, GB/T 3978.

Integrating sphere Size

Φ58mm

Light Source

combined LED sources

Sensor

Silicon photodiodearray

Wavelength range

400~700nm

Wavelength pitch

10nm

Reflectance range

0~200%

Measuring Aperture

Φ8mm

Color Space

CIE LAB,XYZ,Yxy,LCh,CIE LUV

Color difference Formula

ΔE*ab,ΔE*uv,ΔE*94,ΔE*cmc(2:1),ΔE*cmc(1:1),ΔE*cmc(l:c),CIE2000ΔE*00,ΔE(h)

Other Chromaticity Data

WI(ASTM E313,CIE/ISO,AATCC,Hunter),
YI(ASTM D1925,ASTM 313),
TI(ASTM E313,CIE/ISO),
Metamerism Index (Mt)
Colour Stain, Color Fastness

Observer

2°/10°

Illuminant

D65,A,C,D50,D55,D75,F2,F6,F7,F8,F10,F11,F12

Display Data

Spectral Value/Graph, Colorimetric Value, Color Difference Value/Graph, PASS/FAIL Result, Color Offset, Color Simulation

Measurement Time

1.5s

Repeatability

Spectral Reflectance: standard deviation within 0.1%(400~700nm: within 0.2%)
Colorimetric Value: Standard deviation within DeltaE*ab 0.04 (Measurement conditions: white calibration plate measured 30 times at 5 seconds intervals after white calibration was performed.)

Inter Instrument Agreement

Within DeltaE*ab 0.2 (Average for 12 BCRA Series II color tiles)

Dimension

L*W*H=90*77*230mm

Weight

600g

Battery

Li-ion battery. 5000 times within 8 hours.

Lamp Life

5 years, more than 1.6 million measurements

Display Screen

TFT 3.5inch, Capacitive Touch Screen

Interface

USB/RS-232

Data Memory

1000 Standards, 10000 Samples

Operating Temperature

0~40℃(32~104°F)

Storage temperature

-20~50℃(-4~122°F)

Standard Accessory

Power Adapter, Li-ion Battery, Operating Instruction, CD-ROM (containing management software), Data Line, White and Black Calibration Cavity, Protective Cover and Wrist Strap

Optional Accessory

Micro Printer, Powder Test Box

Notes

The specifications are subject to change without notice.
Shenzhen 3nh Technology Co., Ltd.is a high-tech enterprise. We research, develop, produce and market photoelectric detection products in photoelectric detection technology field and color management field. After years of intensive research, 3nh launched NH series colorimeter with high precision and high stability, high definition ISO12233 resolution test chart, optical image test solution and specific standard illuminant which are widely used in plastic, electronic, paint, ink, textile, garment, printing and dyeing, food, medical, cosmetic, optical image test industries and the field of scientific research, school and laboratory. Our products are exported around the world. We can provide customization service which has been well received by customers.

3nh colorimeter spectrophotometer passed CE, ISO9001:2008, FCC, ROHS, TUV, SCM certifications.

If our product do not meet the description on the aliexpress or you aren't satisfied with the quality you are allowed to ask for refund or replacement within 7 working days once you received it .but we will not accept the expired days condition .
The buyer pays for the returned shipping cost should be charged by you and any refund or replacement will be available after the returned item reached us of course we will bear the shipping fee the replaced items .
2015 33rd International Famous Furniture Fair(Dongguan)
2015 China Int'l Exhibition For Ceramics
2015 ChinaPlas Exhibition in Guangzhou Pazhou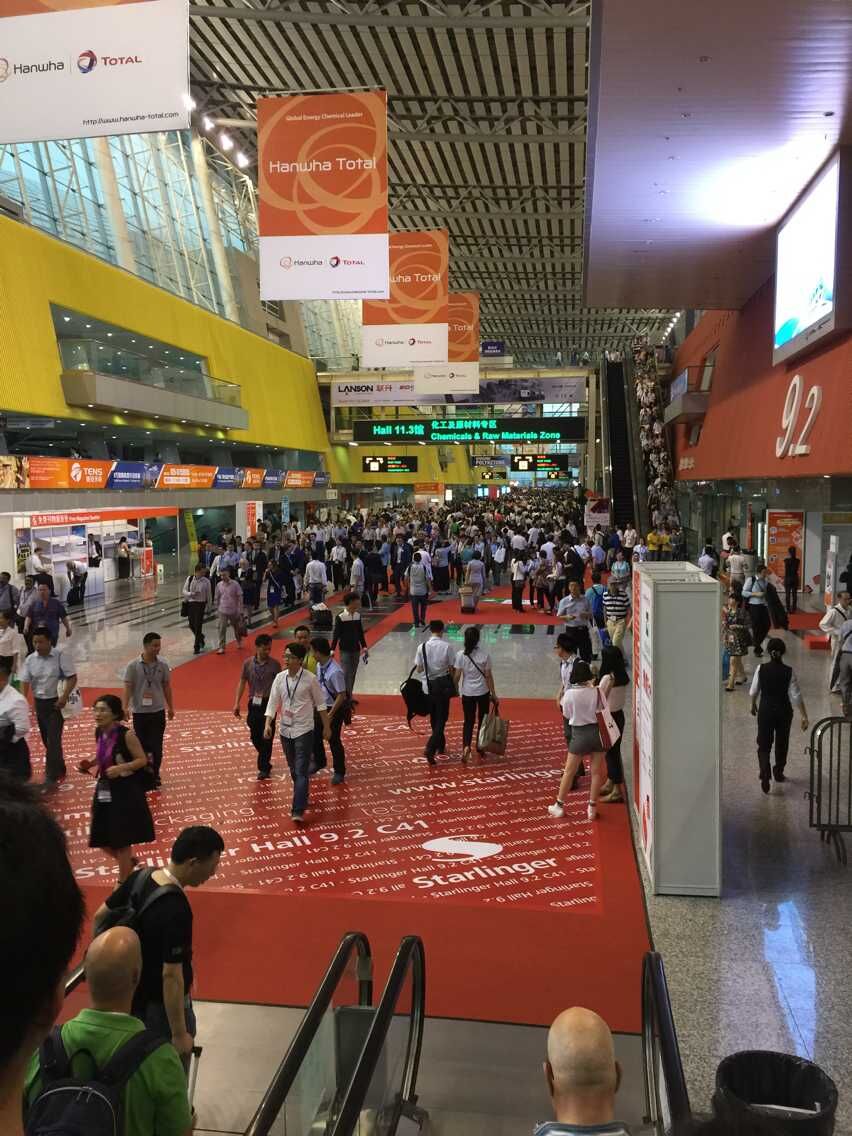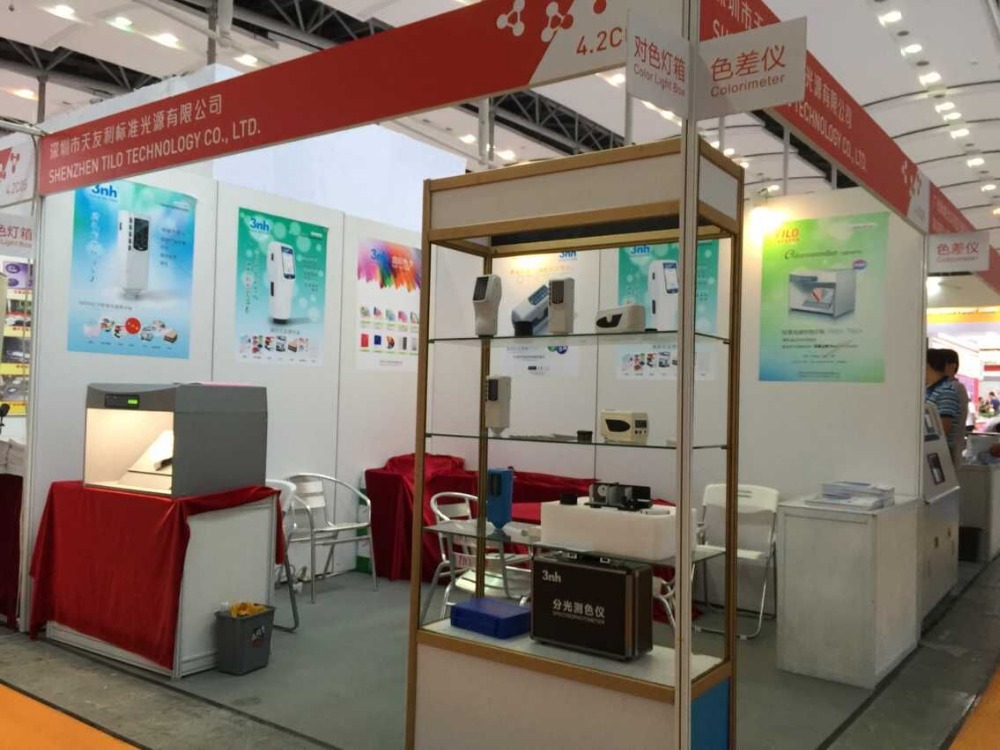 Color Space

CIE LAB
-L(Lightness)-0 is black,100 is white
-a(Red-Green)-positive values are red; negative values are green and 0 is neutral
-b(Blue-Yellow)-positive values are yellow;negative values are blue abd 0 is neutral
CIE LCH
L: Lightness,value is the same in each scale C:Chroma H:Hue Angle

dE Total Color difference
Delta-E is a measurement used to indicate how much a color deviates from an accepted standards.The higher the dE, the more inaccurate the color.