High Precision 250 ton pneumatic power press for punch
1.CNC high precision press,the press accuracy is around 0.03mm,the noise criterion is around 70dB;
2.Welded steel plate frame, c framework,high frequency quenching and tempering,high intensity and rigidity;
3.The parts are processed by CNC boring and milling machine,the gears are processed by German gear grinding machine.The crankshaft,gear tooth and other friction parts are made of alloy steel,annealing process.
4.Electric cam device,die height adjustment 0.01mm,Six-side long rectangle guides of the ram with high accuracy;
5.PLC electrical control system,Hydraulic overload protection device,transmission output axle.
6.Pneumatic dry-friction clutch & brake, low noise, and long service life(wet clutch&brake is available).
7.Delta PLC,Italy OMPI clutch & brake,Japan TACO double solenoid valve,Japan NSK bearing, oil seal,Taiwan Kingair OLP protector bump,etc.
8.Emergent stop, inching, single and continuous movement.
Kemade High Precision power press machine AKM series specification(160-600 TON):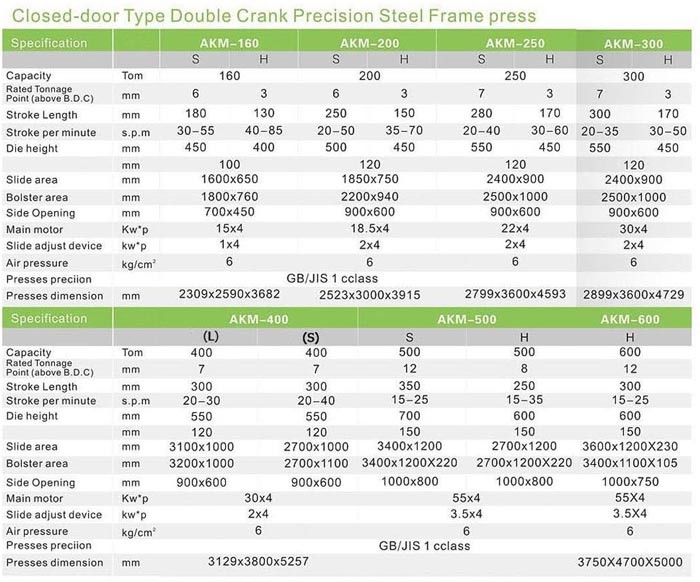 Professional Press Manufacturer In China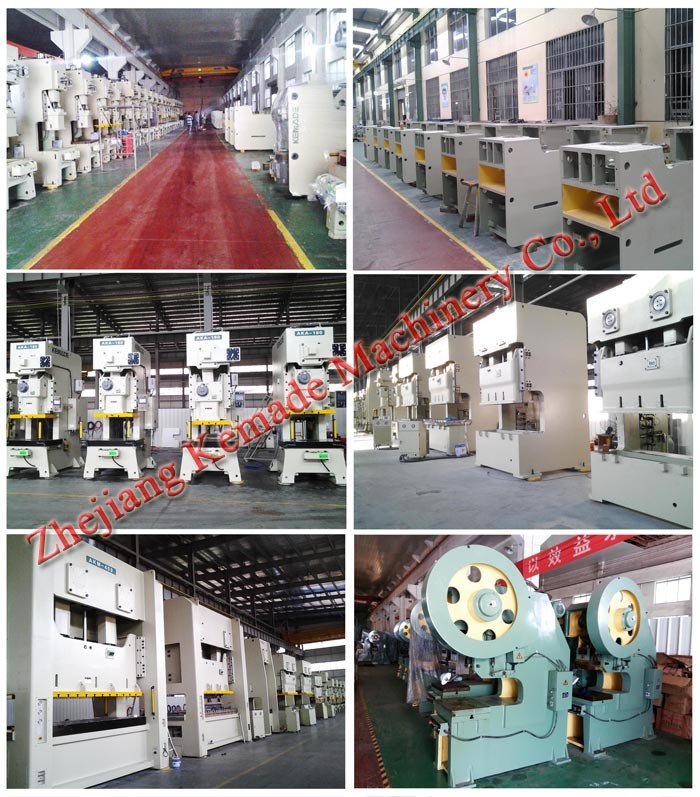 Famous Brand China Supplier
High Precision Parts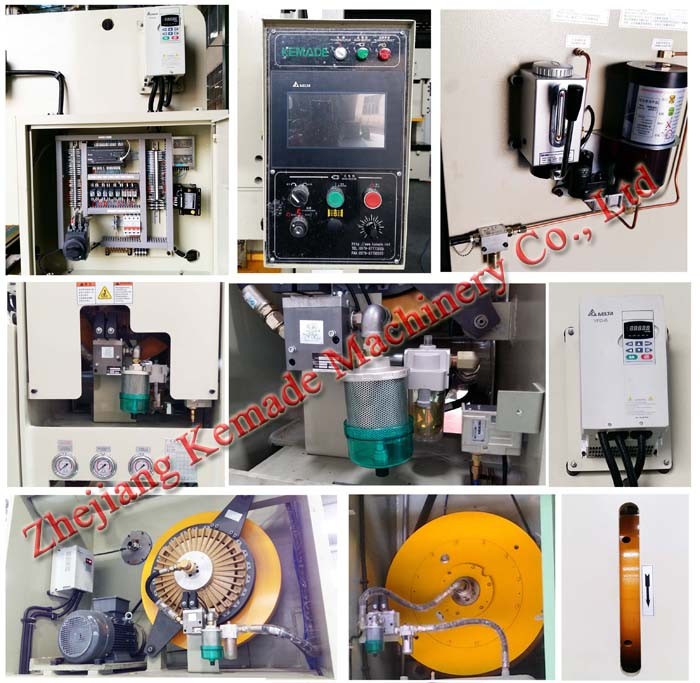 Standard Export Packing
ISO,CE Certificates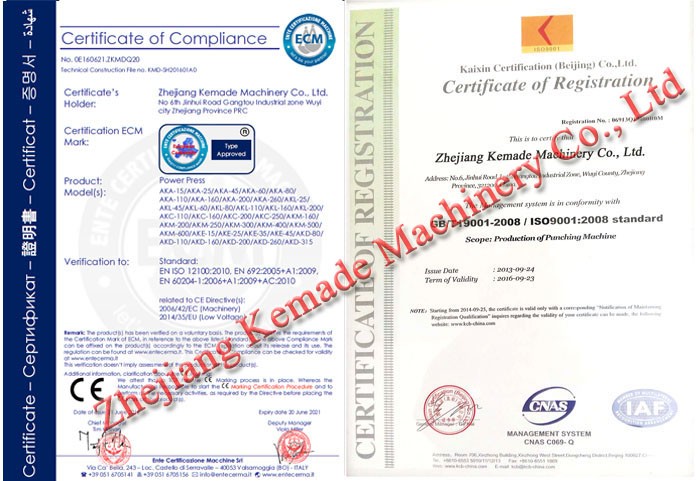 ZHEJIANG KEMADE MACHINERY CO., LTD. IS A PROFESSIONAL PRESS MANUFACTURER IN CHINA,MORE DETAILS FOR 400 TON POWER PRESS MACHINE,PLEASE SEND US FEEDBACK,THANKS.