Genneral Purpose Acetic Silicone Sealant
gp silicone raw silicone sealants
Product Description
G22 is a one part, acetoxy silicone sealant. It has very good weather ability, waterproof and good adhesion to most construction materials.
Typical Use
For Sealing Doors and Windows
For All The Glass-related Building
Glazed ceramics, porcelains & Vitreous enamels & some non-porous substrates
Application
Apply to clean, dry and grease-free surfaces. Cut the nozzle at 45°angle to the desired shape and size. For better appearance cover outside of joint areas with masking taps before application. Tool immediately after sealant application and remove masking tape before sealant skins.
Limitation
Do not use when substrate temperature is above 50°C or surfaces that are wet, oily, greasy, dusty or dirty.
Do not use for sub-graded application, confined space or surfaces that require post finishes or paintings.
Do not clean or treat the sealant with materials, solvents or cleaning agents that may affect or discolor the sealant, particularly during sealant cure.
Do not use in surfaces that direct contact with food.
PERFORMANCE DATA
Test Parameter

Unit

Result

As Supplied Tested at 23℃ and 50% RH

Specific Gravity

g/ml

0.95±0.02

Flow (sag or slump)

mm

0

Extrusion Rate

Skin Time

ml/minute

minute

125

5~10

Tack-free Time

hour

≤1.0

Curing time (5mm)

hour

≤18

As Cured-after 21 days at 23℃ and 50% RH

Durometer Hardness, Shore A

Points

18

Movement Capability

%

±20

Tensile/Modulus at 50% Elongation

Mpa

0.28

Tensile/Modulus at 100% Elongation

Mpa

0.35

Ultimate Tensile Strength

Ultimate Elongation at Break

Mpa

%

0.4

380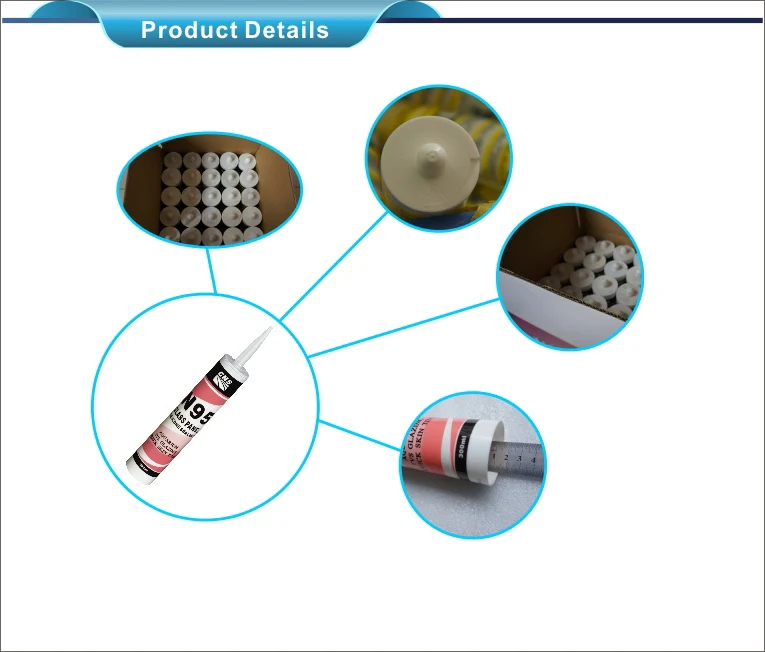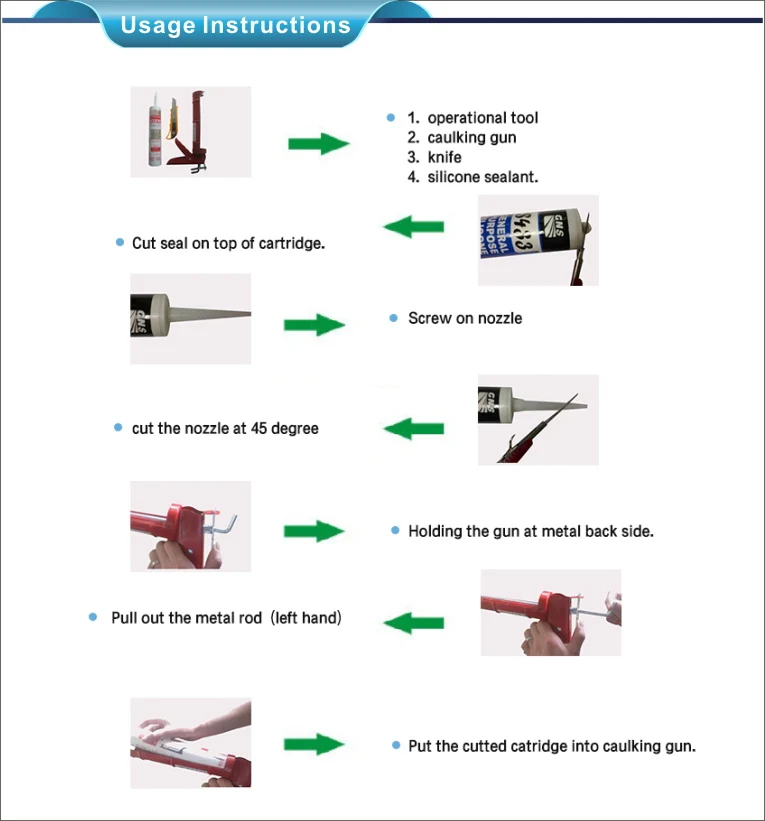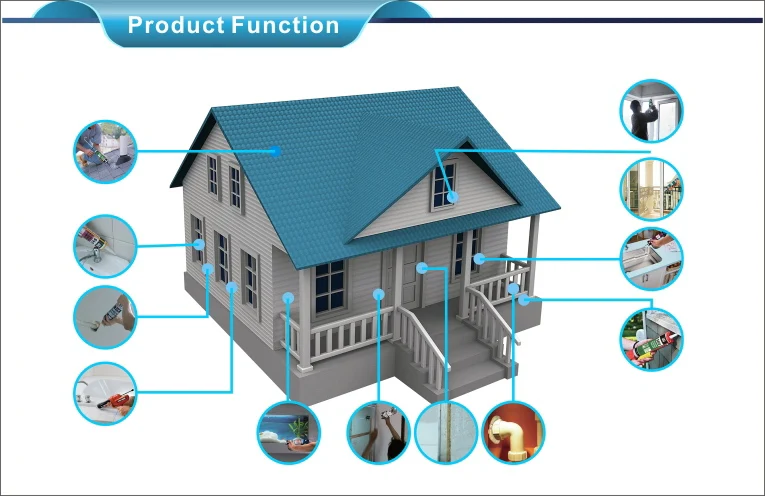 Our advantage:
Silicone sealant
1. GNS Silicone Sealant factory has 17 years production experience, annual production capacity is 250000 tons.
2. Products quality is stable and no complaints have been received so far.
3. GNS products good&stable quality with competitive price, timely delivery and provide free professional OEM design.
4. Participate in many foreign exhibitions every year, such as Dubai, Brazil, Ukraine, Chile and so on.
5. Pursue long-term cooperation, so we can provide more and better support to our customers.