Best selling factory supply natural Camphor Tree Extract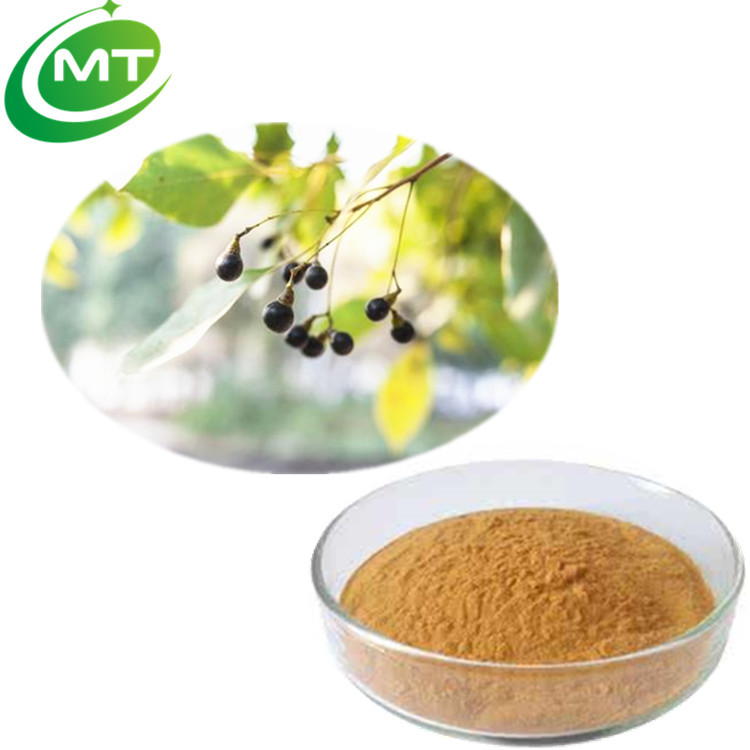 Product Name : Camphor Extract/ Camphor Leaf Extract/ Camphor P.E.
Latin Name: Cinnamomum camphora (L.) Presl.

Part Used : Leaf
Specification: 4:1 to 20:1
Appearance: Brown-Yellow Powder
Extraction Soluvent: Water
[ Product Description]
Camphor Extract, Camphor Extract, Camphor Extract, Camphor Extract, Camphor Extract
The camphorwood has natural moth-proofing function, this product uses bamboo carbon and natural camphorwood powder as raw material, camphor oil, crystal as the carrier, and add ofspicy camphor environmental pesticides, Compound has been scientifically refined by. For human environment safety harmless.
Main Function of Camphor Tree Extract:
1.The bamboo carbon carbonaceous density and porosity, more significant than rich content;
2.minerals, strong adsorption ability of decomposition;
3.Phenolic has natural insecticidal sterilization effect. For various moth, ants, cockroach etc pests.
Application of Camphor Tree Extract:
It can be used to heal confused state of mind, swelling and pain of eye, pharyngitis , aphtha, abscess due to pyogenic infection, apoplexy, lockjaw, fever, convulsive epilepsy, phlegmatic coma, deafness with stagnation, tympanitis, swollen welling-abscess, piles, enterobiasis and so on.Also it can help dispel internal heat, improve acuity of vision and remove nebula, reduce swelling and ease pain.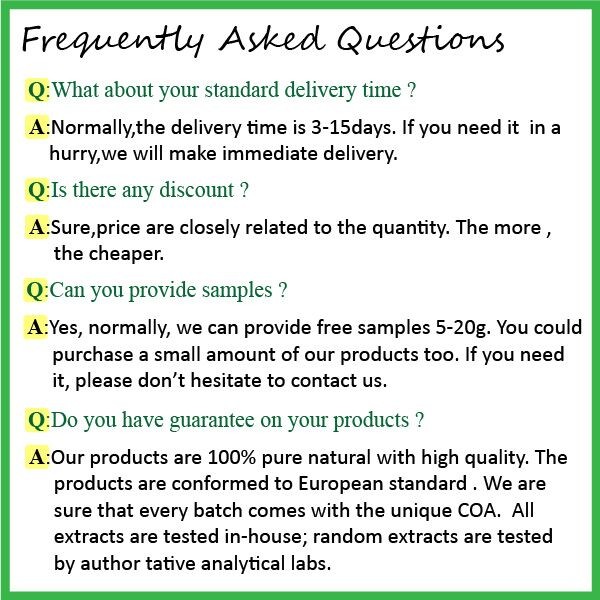 Package & Storage
Packing: By 25 Kg/Fiber Drum,inner by plastic bag or aluminum foil bag, or customized.
Storage: Store in cool and dry places. Keep away from strong light
Shelf Life: 2 years when properly stored.
Hunan MT Health Inc.are the professional manufacturer and supplier of Plant Extract Powder in China.
The main products we can provide include four series and over 200 varieties,
such as Tea Extracts, Herbal Extracts, Rare Mushroom Extracts as well as Fruit and Vegetable Extracts.
They are used for ingredients to the nutritional food supplement, pharmaceutical stuffer, cosmetic, beverage industries.
Certification
Payment
More information pls contact:
Tina
Hunan MT Health Inc
Email: Sales12(at)mthealth.com
Tex: (86) 0731 85574748
Fax:(86) 0731 85574798
Whatsapp:+86 18973822656
Exhibition 2017:
1. Vitafoods Europe. May 9-11, 2017, Geneva, Switzerland. Booth No.: G130;
2. Fi Asia(Thailand). September 13-15, 2017 ,Bangkok, Thailand. Booth No: H36
3. Supplyside West. September 28-29, 2017, Las Vegas, USA. Booth No: Q141.
4. CPhI Worldwide. October 24-26, 2017,Frankfurt, Germany. Booth No: 10.1 D79
Thanks for your interest in our products.
If you have any further questions or need a sample.Please do not hesitate to contact with me.
Wish you all of the best and regards!