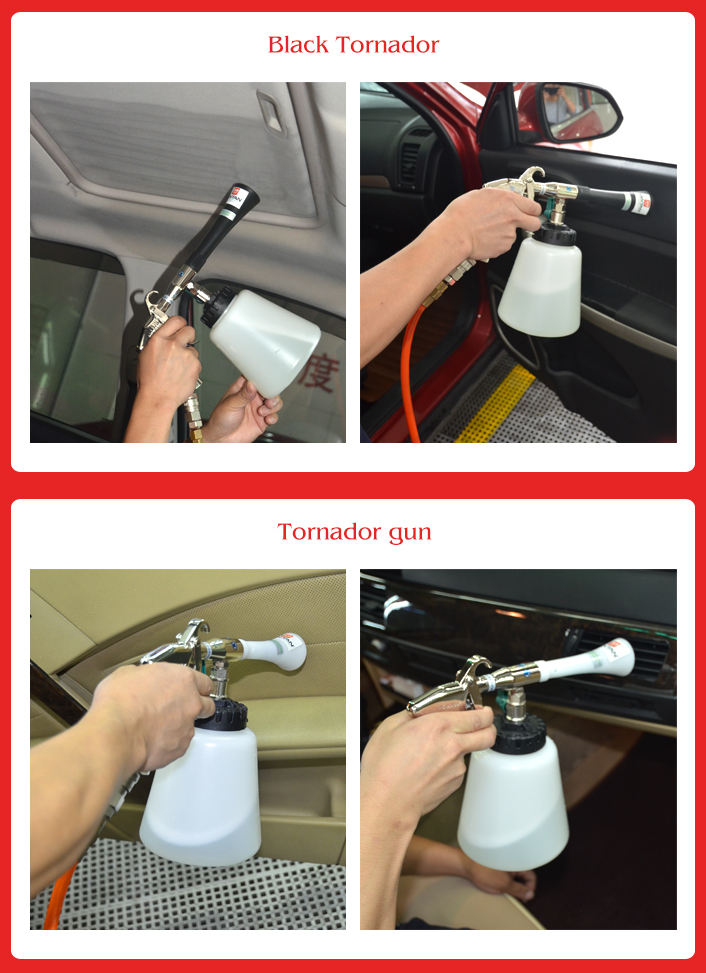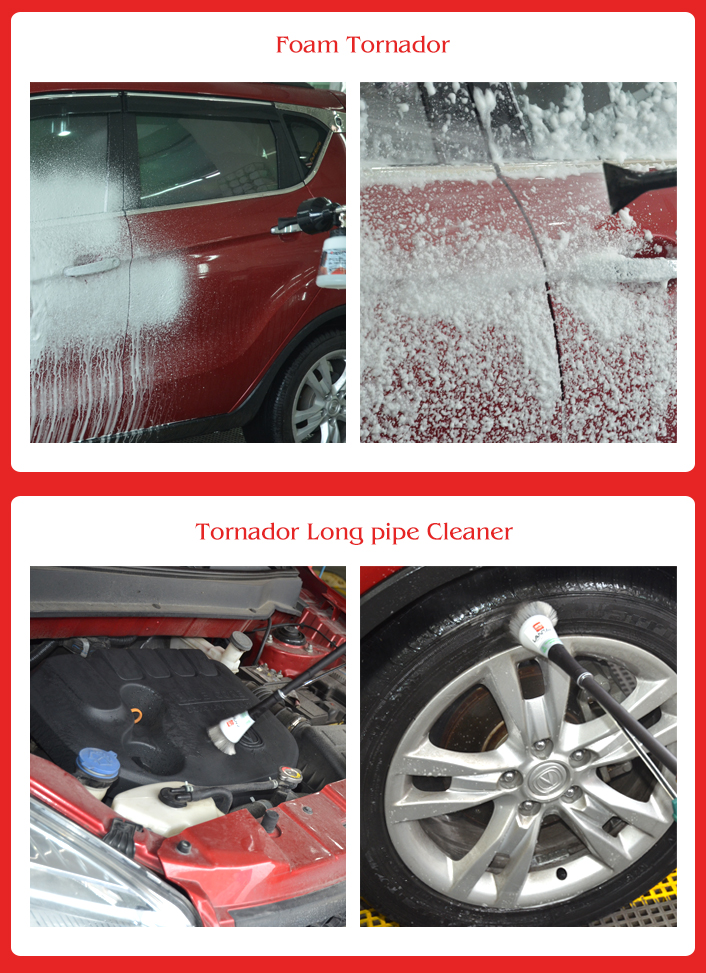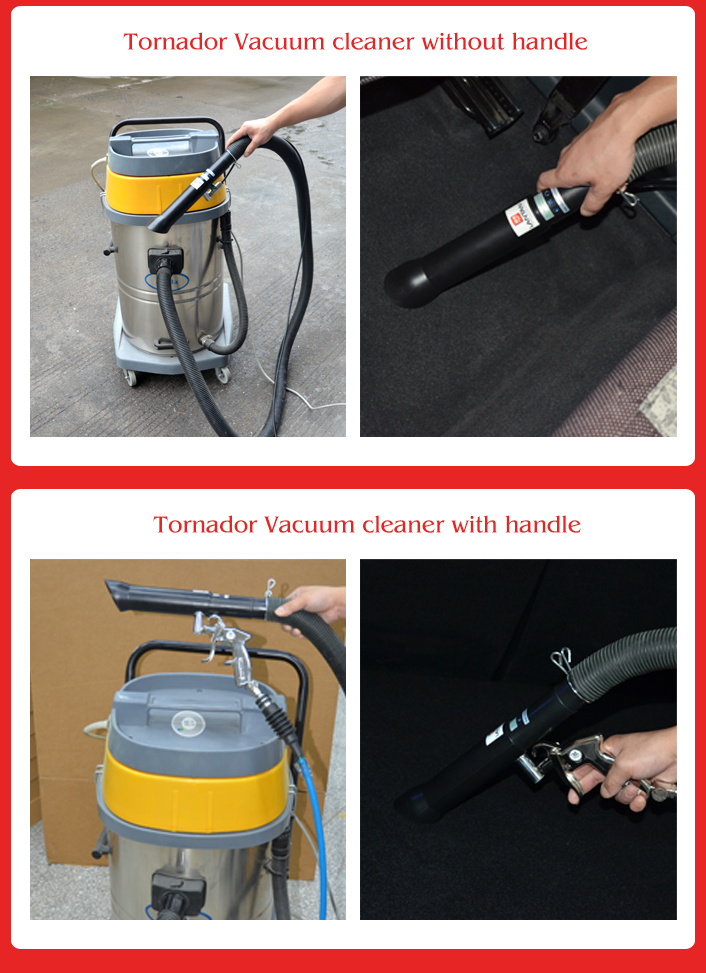 The machine is connected with the air source, which causes high-speed rotation (8500 turns/mins)of the circular tube within the bell mouth of the cleaning machine with a pressure of 49.2 kg (best working state is at pressure of 8kg). The centrifugal force as a result of the rotation evacuates the airs in the center and forms a powerful airflow to atomize the detergent. The atomized detergent is attached on the stained parts to completely separate the stain molecules from the surface of the parts. Meanwhile, the free molecules will be adsorbed on the bell mouth to achieve an outstanding pollutant removal effect and can also sterilize the bacteria inside the automobile.
Pay Attention:
1/ The tube is metal, so it is not damaged easily, have a long using time.
2/ The pressure is only 0.4-0.8MPa to cleaning the dirt.
3/ Saved the time because of rotating more quickly.
LANTAN is committed to our dream of "marching into the future with innovative spirit, bringing technology-based life, nature harmony and green future to the global clients and providing best products and services for customers around the world".

Our company cooperates with well-known manufacturers in Japan, the USA and Germany We are specialized in the production and R&D of new environmentally friendly products to further expand our business and maintain the leading position in the world market.

Our guiding principle is "to improve customer satisfactory and loyalty. With a pioneering spirit, we are dedicated to R&D and production of high-quality products and work towards a diversified development". Our products have been exported to Japan, Southeast Asia, Canada, the USA, Panama, Germany, France, Spain and other countries and regions around the world.

If you are interested in any of our products or would like to discuss a trial order, please feel free to contact us. We are looking forward to forming successful business relationships with new clients around the world in the future.