[Advanced Ultrasonic Tech Makes Healthy Life]- High frequency ultrasonic generates as small as 0.1 micrometer delicate and even cold mist. 100% diffuse essential oils and remain its active constituents. Makes it easily and thoroughly absorbed. Largely active oxygen anion generated from diffuser strongly reacts with harmful gas molecule, to purify air, prevent allergens and secondhand smok.
Frensher Your Home - Ultrasonic atomization in aromatherapy,keeps the strong fragrance of the essential oil all day long at a reasonable expense; relaxing, energizing, helping focus, setting a right sleeping atmosphere. Also functions as an mist humidifier. Shoots a strong, cool, continuous vapor straight into the air, cover the smell of pets or smoking, and protect you family from excessively dry air, microorganisms, allergens, dust, and more!
[Safety Auto-Switch]- The 120ml aroma diffuser features with a waterless shut off function, prevents it from overheating in case it runs out of water. Protect both you and the aroma diffuser. Safe and reliable.
[Romantic Night Light] - 7 eye catching led light helps to create a romantic atmosphere for your family time. It's also very popular with kids which helps to spark their imagination. Each of light is adjustable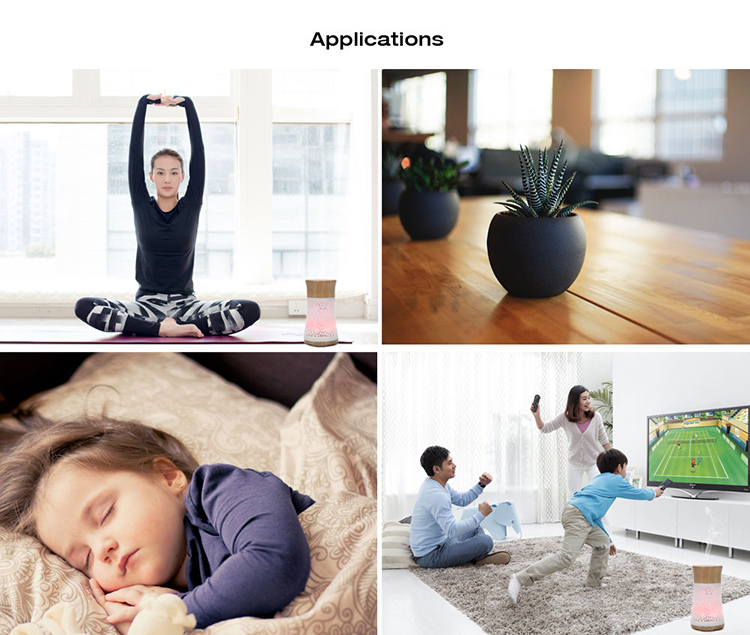 Perfect to accent your home living space, spa, sparoom, or office- A Striking Beauty of a Design, Easy to Refill, Great as a gift, pure white cool for all rooms, 7 different pastel color lights, super easily operated, intermittent mode, perfect size for almost any location, Ultra quiet, makes this the most unique and versatile oil diffuser in existence.