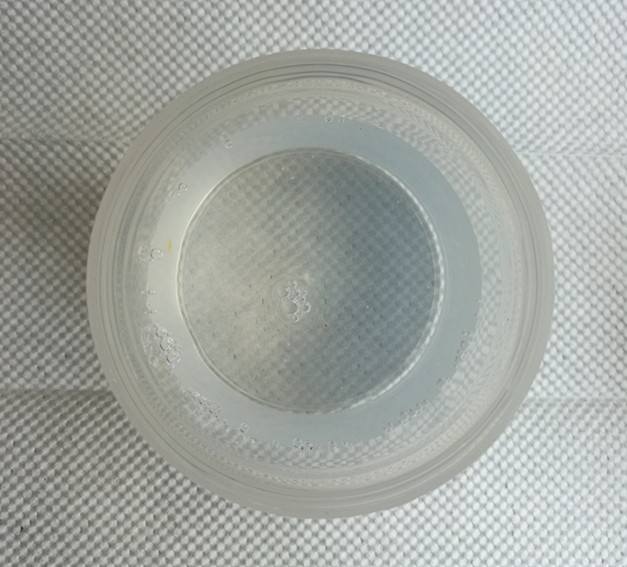 TOLYPOXY TF 59000 Organic nano silicon Sealant for Granite & Marble
is a high modulus one-component, shelf-stable, neutral cure, elastomeric adhesive specifically for sealing high absorption rate stone(polished surface ,honed surface,bush hammered surface,flamed surface ect.) exhibiting the following features:
1. Curing in room temperature;
2. Free of corrosivity and pollution for most of marble, granite, concrete;
3. Excellent weathering resistance; It's performance change very little in the temperature between -50℃ and 150℃.
4. Excellent mildew-proof and aging resistance.
5.It can be using at the wet surface of stone
Basic Uses
1. Ideal for sealing stone curtain wall and concrete project,;
2. Ideal for sealing and adhesive outdoor tile, ceramic.
Left stone without water protection agent, right is using
Stone protection
Stone protection we also call it stone sealed or stone penetration. As you know natural stone have the small and invisible pin holes in the surface, then it is easy stain by the dirt or the raining water will be change the color.

Therefore it is very important for you to select suitable Stone Protection material or stone Penetrating material to cover the surface of the pin hole in the natural stone, and it is better for the interior and exterior used.
It is a solvent based impregnating sealer that gives water & oil repellent & grease resistant treatment for marble, granite, mosaic & concrete. The stone is allowed to breathe, the natural color of the stone remains unchanged. It allows moisture vapor transmission and is UV resistant. Stainex allows for easy removal of oil, grease, paint, etc. from treated surfaces.
Instructions for use:-
1. The surface must be clean, dry and free from all layers.
2. always prepare a small test patch to determine efficacy & coverage. Natural stone is unique and color enhancement is possible.
3. Shake well before use. Avoid direct sunlight and moisture until the the water repellent effect.
4.B component is mix 2-3% in A component and fully mixing.
5. Depending on the absorbancy 2 or more coats may be necessary. Apply each coat fully and evenly with a brush, roller, sprayer or a fluff free cloth.
6. Remove surplus material with suitable cloth or fabric.
7. The water and oil repellent effect begins after a few minutes and the product is fully cured after 24 hours.
8. Sufficient ventilation (approx 2-3 days) is necessary when using the product in food areas.
If the existing products can not meet your needs,please contact us(Foshan Tongli Building material Co.,Ltd.),and we will work together with you to develop new products according to your requirements.
2,If you are ready to use the waterproof agent products of TOLEPOXY in the large engineering projects,please contact us,and our company's product application technology specialist will do the construction technical guidance for you.
3,Whether it is the choice of products or the application of the construction, we will tailor the most suitable for you.On the premise of quality and cost ,you will feel our company's sincere service that make you reach greatest satisfaction,and your business will be different from others.