Excellent Anti-Aging & Weather Resistance Strong Adhesion Polyurethane PU Construction Adhesive Sealant for Curtain wall Glass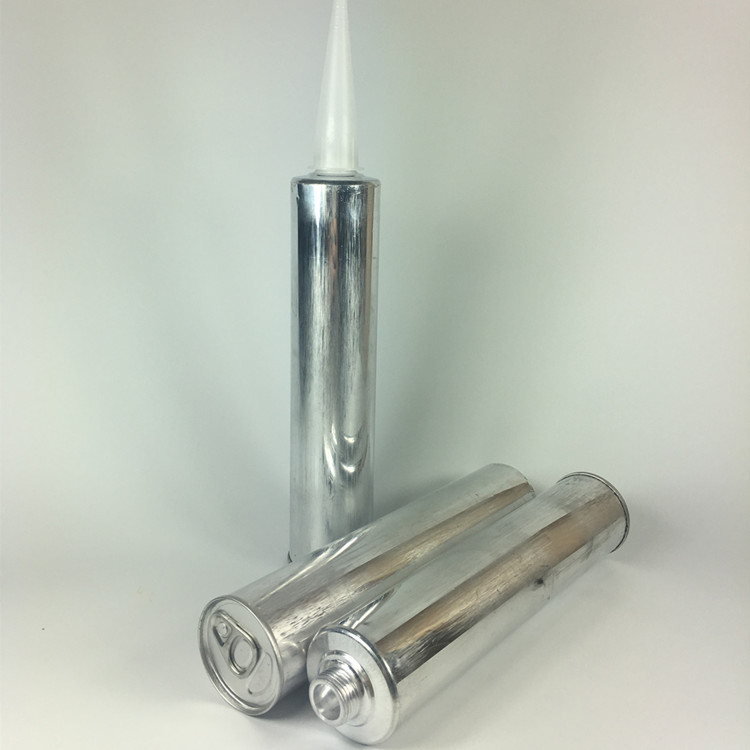 Application
Product Description
Aofeng Polyurethane Sealant is a high performance, single component, moisture curing, polyurethane sealant ideally suited for a number of construction applications.
Used to Seal
• Vertical and horizontal expansion joints
• Concrete control joints
• Precast and tilt-up construction
• Masonry expansion joints
• Aluminum curtain walls and storefronts
• Doors and windows
• Submerged applications
Advantages
• Faster curing than most competitive products
• Tack-free in 60 minutes per ASTM C679
• Joint movement capability ±25%
• No priming required for most applications
• Excellent weather resistance
• Non-staining
• No mixing required
• Low VOC – 35.1 g/l
• Paintable after Tack-free
• Low modulus/Low shore A hardness
Colors
Only black currently.
Packaging
Sausage packs only.
Technical Data
Properties
Item No. of PU adhesive sealant
JCS-B
JCS-G
JCS-W
JCS-C
Appearance
Bright black uniform paste
Grey uniform paste
White uniform paste
Light yellow transparent uniform paste
Density @ 23℃, g/cm³
1.45±0.02
1.47±0.02
1.35±0.02
1.20±0.02
Denseness, mm
8.3±0.1
8.0±0.1
8.0±0.1
8.0±0.1
Hardness Shore A
68±1
60±1
60±1
38±1
Extrusion rate, g/min
≥200
≥200
≥200
≥200
Sag rate, @ 23℃, mm
0-1.0
0-1.0
0-1.0
0
Tack-free time @ 23℃, 50%, min
30
30
30
30
Curing rate, mm/24h
3.0-4.0
3.0-4.0
3.0-4.0
3.0-4.0
Peel adhesion,Cohesion destruction, %
70
90
90
90
Elongation to break @ 23℃, 50%rlf, 24h, 2mm), %
700±30
350±30
350±30
350±30
Tensile stength @23℃, 50%rlf, 24h, 2mm, Mpa
3.0±0.2
3.0±0.2
3.0±0.2
3.0±0.2
Tear strength @ 23℃, 50%rlf, 24h, 2mm, Kn/m
20±1
10±1
10±1
10±1
Storage
Polyurethane sealants and adhesive sealants must be stored in a controlled environment to maximize shelf life. Store the products in the original unopened containers below 77°F (25C).
Shelf Life
When stored at recommended conditions, the shelf life is 9 months after shipment from AOFENG.
Directions for Use
Surface Preparation: Surfaces to be sealed or bonded should be clean and dry. Surfaces should be free from grease, mold release, oil, water/condensation, frost, and other contaminants that may affect the adhesion of the sealant.
Primer: For most applications, high strength bonds can be achieved without the use of a primer. Pre-testing for adhesion is suggested to determine if a primer is needed.
Application: Loading the applicator gun: make sure the applicator is set up with correct plunger attachment for cartridge or sausage pack.
1. Cartridge: Puncture seal in nozzle and remove the pull-tab seal at the bottom of the cartridge. Load into applicator and fix retaining ring (if applicable). Assemble the nozzle (if applicable) and cut to desired size and shape.
2. Sausage Pack: Make a 1" slit close to the crimp on one end of the sausage pack. Load the sausage pack into the applicator barrel (slit side out). Place the rounded end of the supplied sausage nozzle onto the slit end of the sausage package and fix with retaining ring. Cut nozzle to desired size and shape. Product should be used within 24 hours after seal is punctured. Dispense product with the nozzle tip in contact with the substrate to insure good gap filling. Bonding must occur within the first 50% of published skin time.
Do not apply polyurethane sealants and adhesive sealants on frozen nor wet surfaces. Do not apply over silicone nor in the presence of curing silicone nor hybrid products. Avoid contact with alcohol and solvents during curing. Sealant can be tooled immediately after applying to give desired appearance.
Cleanup: While sealant is still soft, cleaning can be done with the same solvents used for surface preparation. Avoid cleaning with alcohol as it will interfere with the curing process. If sealant is already cured, removal is done mechanically with razor knife, piano wire, sanding, etc.
We are Qingdao Aofeng Construction Material Technology Co.,Ltd, located in Qingdao, China, founded in 2004, as one of the earliest leading manufacturer of

silicone adhesives and

polyurethane (PU) foam sealants and in China, Aofeng Group now has developped 5 factories with 10+ production lines. The output value exceeded US$45.00 million since 2015.
Aofeng factories cover areas of 50 acres totally, passing the identification of ISO9001:2008 and ISO Environmental Management System ISO14001:2004 in 2014. Owing a strong R&D and technology team, we developped over 50+ formulas and hundreds of registered brands, with high quality also certified by national authorities, Aofeng products are selling well in China markets and abroad.
Aofeng PU foam sealants and silicone adhesives are widely used in construction, decoration also many other industries, such as hollow glass production. We accept OEM orders with customized logo also formulas.
Add: Licha Industries Zone, Jiaozhou city, Qiyngdao, 266300, China
Pho: 0086 532 8229 3378 185 5325 6398
WhatsApp: 0086 139 0648 6328
Skype ID: buttonchina