Factory Display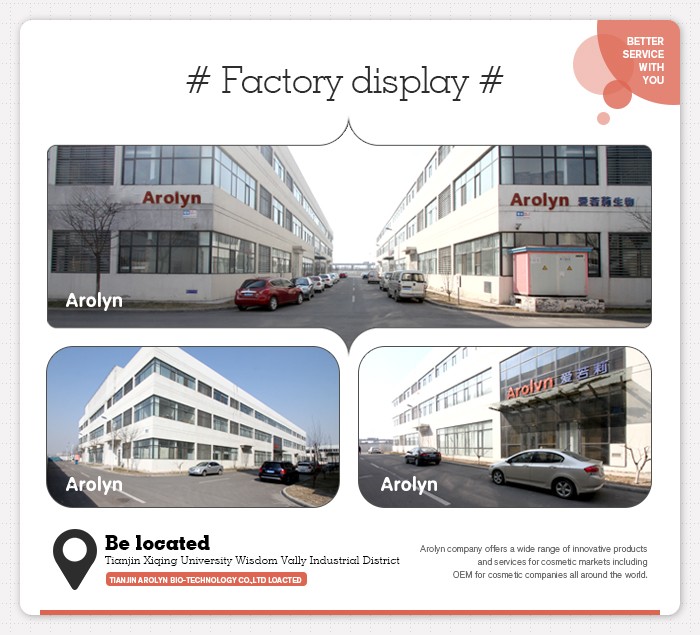 Tianjin Arolyn Bio-Technology Co.,Ltd located in Tianjin Xiqing University Wisdom Valley Industrial District.
Arolyn company offers a wide range of innovative products and services for cosmetic markets including OEM/ODM for cosmetic companies all around the world.
We have more than 30 years' experience in manufacturing the cosmetics.
Production workshop
All the enclosed factory building of Arolyn's company are built according to the GMP standard. The production workshop all use ozone and ultraviolet air purification disinfection system.
With the unrivalled expertise in the field of beauty ,the Arolyn has committed to offer products with safety and efficacy. We have always made consumer safety a number one priority by using top quality ingredients and enforcing strict quality control at each product stage.
Machine equipment
In combination of the modern western cosmetic technologies and the ancient Chinese medicines from natural herbs and plants, Arolyn company has developed and commercialized more than 200 various cosmetic products.
Most of the products meet the international cosmetic standards, and many of them are the first ones offered in China with their unique beauty results.
Exhibitions previous
Backed by a strong capability in R&D and marketing expertise, the Arolyn company has always been in the frontier of cosmetic technologies, and leading the Chinese cosmetic industry in providing consumers with the best products and first-class service.
Inspection reports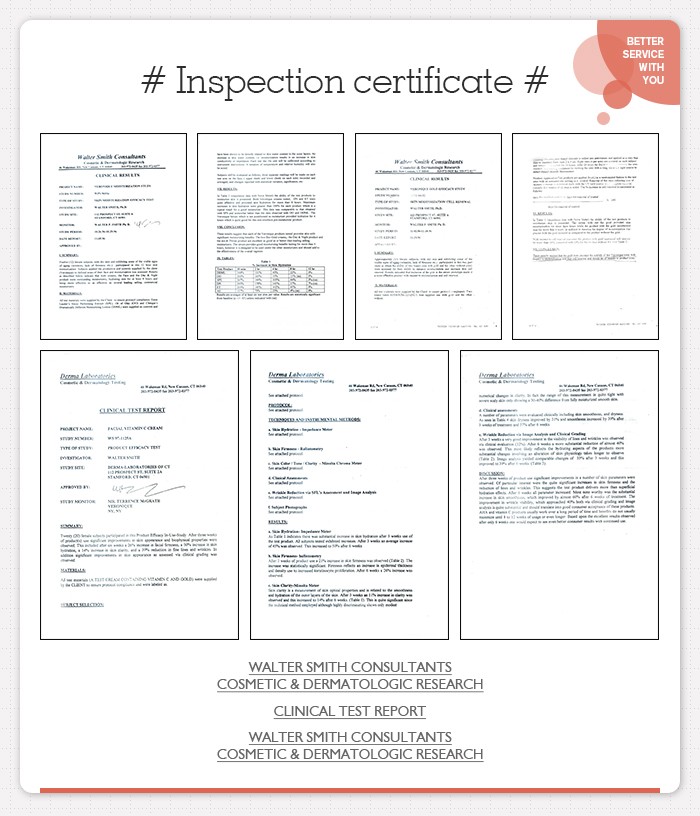 Arolyn's Several products have been tested at a cosmetic testing center in USA. The test results, including effectiveness, safety and skin feeling after application, etc., show that our products meet or exceed the international originating standards, and are no inferior to other products of distinguished international brand names.