RTV Silicone Rubber Adhesive Sealant
is a one component, acetoxy cure, 100% RTV silicone rubber sealant that is a ideal for bonding, waterproofing and insulating most materials. It can be used for making gaskets on engine parts, cars, motorcycles, appliances, power yard equipment and more.
The RTV gasket maker can replaces any shape or size cork, asbestos, felt, rubber, paper or metal gasket in minutes, it has good adhesion to metal, plastics, glass, vinyl, rubber, leather, fabrics, wood, tile and ceramics. Once cured, it is unaffected by temperature extremes (-104°F to 650°F)
Features:.
1. Hi-temperature, low odor, non-corrosive.
2. Meets low volatility requirements for oxygen sensor equipped engines,won't foulengine sensors.
3. 100% silicone rubber, permanently flexible.
4, Withstands more than 150psi pressure.
Properties:

No.

DESCRIPTION

TECHNICAL DATA

1

Appearance

Red, Grey, Clear, White, Black

2

Sag

Placed Vertically (mm)

<1

3

Tack-free Time (minutes)

≤ 15

4

Full curing time (hours, 3mm thickness)

8-12

5

Density(Specific Gravity) gram/ml

0.93 -1.01

Below specification was measured after 21 days in the condition of 23°C, 50% relative humidity

1

Low-temperature flexibility °C

-40

2

High temperature resistance °C

343

3

Oxygen Index, %

>40

4

Burning Performance

Level B1

5

Adhesive strength (Mpa)

≥0.60

6

Maximum elongation ratio %

≥500

Standard

GB/T 14683, GB/T2406, GB8624
Packing: 85gram, 50gram, 32gram, 20gram packing in aluminium tube by blister packing
12 pcs per box.
Usage:
1.Surfaces to be sealed must be clean and thoroughly dry.
2.Remove cap and pierce tube seal with probe in top of cap.
3.Attach nozzle and cut a small portion of tip at head.
4.After application, allow 5-10 minutes for silicone to skinning, then assemble parts.
5.After use, remove nozzle and replace cap to provide an airtight seal.
6.If required, smooth and shape sealant with spatula dipped in mild detergent.
7.To remove excess uncured sealant with a mineral turpentine soaked cloth.
Cautions:
• Ensure good ventilation if used indoors.
• Contact of unvulcanised silicone sealant with eyes and mucuous membranes must be avoided as
this will cause irritation.
• Remove from skin with a dry cloth or paper towel, if swallowed, do not induce vomiting.
• Keep out of reach of children
Storage:
Store in cool dry place, not over 27 degree Celsius, keep away from direct sun light and source of heat
Factory View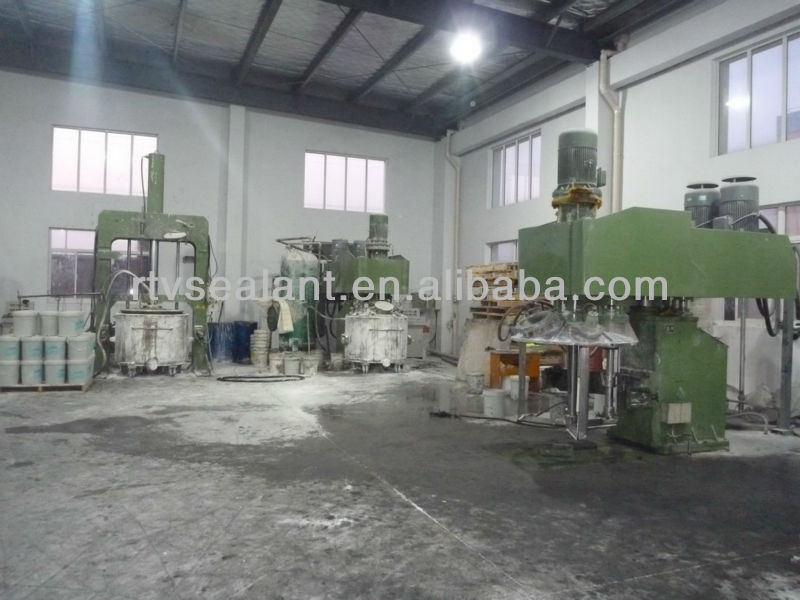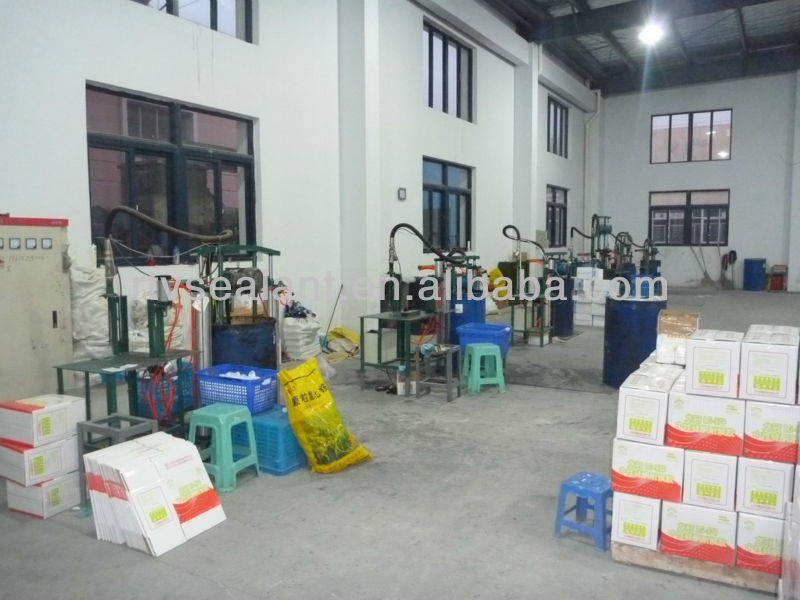 Warehouse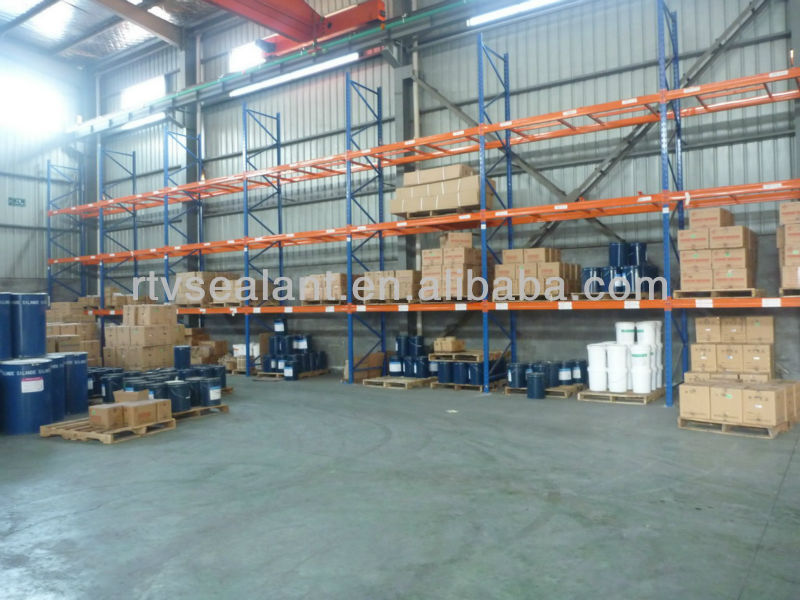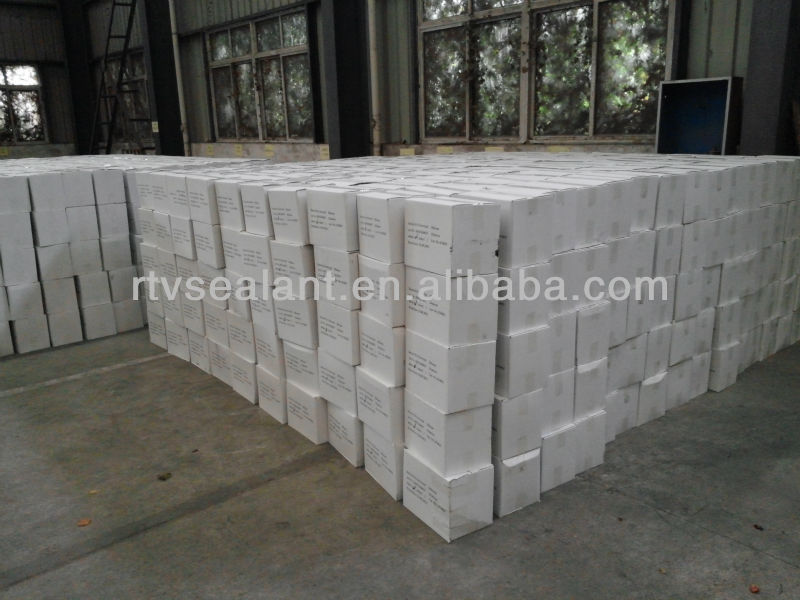 Products
Certificate: