Double -tank and dual digital valve water softener
Hard Water/Soft Water
Whether a water supply is labelled "soft" or "hard" is dependent on the presence of two highly soluble minerals, calcium and magnesium. From a health standpoint, these minerals have no adverse effects and are, in fact, essential daily nutrients. It is minerals that give water the refreshing flavor many people find desirable. However, when calcium and magnesium permeate water, they buildup on contact surfaces, possibly plug pipes and damage water heaters, and decrease the effectiveness of soaps and detergents. At this point the water is said to be hard.
Water hardness is expressed in one of two units of measurement. The first unit is parts per million (ppm) of calcium carbonate, a term equivalent to the concentration of dissolved calcium and magnesium. Using this equivalent simplifies hardness calculations. One ppm means that one unit of calcium carbonate is dissolved in one million units of water. Parts per million is also equal to milligrams/liter (mg/l). A second expression of hardness is grains per gallon (gpg) of calcium carbonate. A gpg is used exclusively as a hardness unit and equals approximately 17 mg/l or ppm.
If you have your water tested, the report will use one or both of these units to tell you how hard your water is. Since the level of calcium carbonate means little to water consumers, water specialists have classified levels of hardness. Table 1 shows these classifications.
Table 1. Water Hardness Classification.

Classification

Grains per gallon
(gpg)

Parts per million or
milligrams per
liter (ppm) or mg/l)

Soft

Less than 1.0

Less than 17

Slightly hard

1.0 to 3.5

17 to 60

Moderately hard

3.5 to 7.0

60 to 120

Hard

7.0 to 10.5

120 to 180

Very hard

Greater than 10.5

Greater than 180
rinciples of Ion Exchange to Soften Water
Calcium and magnesium ions are atoms having a positive electrical charge, as do sodium and potassium ions. Ions of the same charge can be exchanged. In the ion exchange process, a granular substance (usually a resin) that is coated with sodium or potassium ions comes into contact with water containing calcium and magnesium ions. Two positively charged sodium or potassium ions are exchanged (released into the water) for every calcium or magnesium ion that is held by the resin. This "exchange or trade" happens because sodium or potassium are loosely held by the resin. In this way, calcium and magnesium ions responsible for hardness are removed from the water, held by the resin, and replaced by sodium or potassium ions in the water. This process makes water "soft." Eventually, a point is reached when very few sodium or potassium ions remain on the resin, thus no more calcium or magnesium ions can be removed from the incoming water. The resin at this point is said to be "exhausted" or "spent," and must be "recharged" or "regenerated."
Water Softening
Soft water and hard water are common terms used in households across Pennsylvania. If you asked someone what these terms meant, you would probably get a definition based on how well the water cleans when used with detergents or soaps or what is left behind in tea kettles.
For example, "hard water is what causes the white scale buildup on my pots," or "soft water doesn't leave a detergent film on my freshwashed clothes or fixtures." Some might even contend that soft water makes their skin smoother and hair more silky and manageable. While these observations may be true, they may not be substantial reasons to purchase a water softening device. It is also important to note that water softeners will not necessarily remove any of the more serious drinking water contamination problems. An understanding of the chemistry of hard and soft water and the treatment process used to produce softer water can help you answer the question, "Do I need to soften my water?"
How Water Softeners Work
Ion Exchange
Water softening happens through a process called ion exchange, which uses an ion exchange resin. The resin comprises of tiny polymeric beads which are specially formulated so that they can be charged with certain ions. Calcium and magnesium, the causes of scale and scum from hard water, are referred to as ions, and as water passes through the resin, the calcium and magnesium ions swap places with the sodium ions on the resin. Sodium salts, unlike calcium and magnesium, are highly soluble so sodium does not cause scale or scum. When all the sodium ions have been exchanged for calcium or magnesium, the resin must be regenerated by recharging it with sodium ions. This is done by flushing the resin with salt solution (brine).
Type choice:
Softener equipment applies cation resin for softing raw water,its main target is to use cation resin to adsorp (main parts of ),encreasing the hardness of raw water.
1. Users can choose manual operation control system for saving cost.
2. If users using for 24 hours can accord to water using time choosing for rebirth
3. Uses can according to water quality requirement:first grade multi-media filter,which can remove mud,rust,colloid and suspension in water.Second grade activated carbon filter,which can remove color,olfactory,biochemistry organic in water and encrease the left oxygen value and pollution in water.Third grade equiped softener equipment.
4. Effluent water capacity achieves the water supply of national low-pressure bioler.
5. Time control- type;flow control- type.In working ,apply single-tank,double-tank and multi-tank etc. other varied combination method.When choosing,users can choose as their needs.In operation,it has not only automatic function,but also is manual operation.
Technoloty index and working
Water pressure:0.18-0.6Mpa Working temperature:1°c-55°c
Hardness of raw water: <8mmol/L Operation method:manual/automatic
Hardness of effluent water: ≤0.03mmol/L water flow: 0.3-20 t/h
Rebirth method:
Control method: time or flow
Working electric: 220-250V,60/50Hz
Usage:
System automatic water softener widely used in steam bioler,heating bioler,exchanger,air conditioner, and other systems water softener,also used in hotel,restruant,office, and other life water treatment and food,drinking,wine,washing,textile,chemical,medicine and other industrial softener water treatment.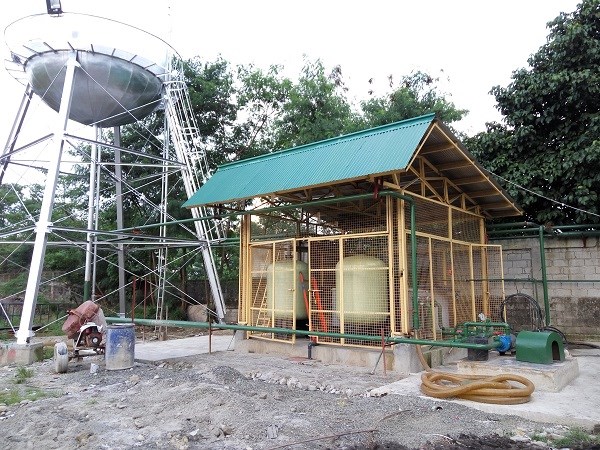 After-sale service:800-827-87-226
Why Choose YLD as your magnet product supplier: Fast reply, professional advise.
1) Prompt reply time: Office time (GMT+8), reply in 3 hours
Off office time, reply in 12 hours
2) Fast and strict Quality control and Delivery control
3) Super Strong Magnet, 400 types in stock, serve for above 1000 customers, specialized in N35, N38 etc.normal grade magnets and high performance small size magnets.
4) ALIBABA qualified "Manufacture and Trading company". 10 year magnet manufcture experience, 4 year magnet export experience.
5) Strong development capability of magnet with 3M glue, stainless steel hardware products, magnet with plastic products and other custom made magnet assembly.
6) Train service and timely feedback for mass production.
Jiangsu YLD Water Processing Equipmeng Co.Ltd.established in September, 2004,is a Hi-tech enterprise integrated with the R&D,manufacturing,sales,installation and commissioning and after-sales service of the environmental protection equipment.It is located in Huangtu Town - the industrial Park for New Materials of Lingang New City of Jiangyin.It enjoys unique and superior locational advantages and traffic convenience.
Double -tank and dual digital Fleck valve water softener Double -tank and dual digital Fleck valve water softener Double -tank and dual digital Fleck valve water softener Double -tank and dual digital Fleck valve water softener Double -tank and dual digital Fleck valve water softener Double -tank and dual digital Fleck valve water softener Double -tank and dual digital Fleck valve water softener Double -tank and dual digital Fleck valve water softener Double -tank and dual digital Fleck valve water softener Double -tank and dual digital Fleck valve water softener Double -tank and dual digital Fleck valve water softener