- Sublimation on matte textile side and UV/Latex Printing on coated side.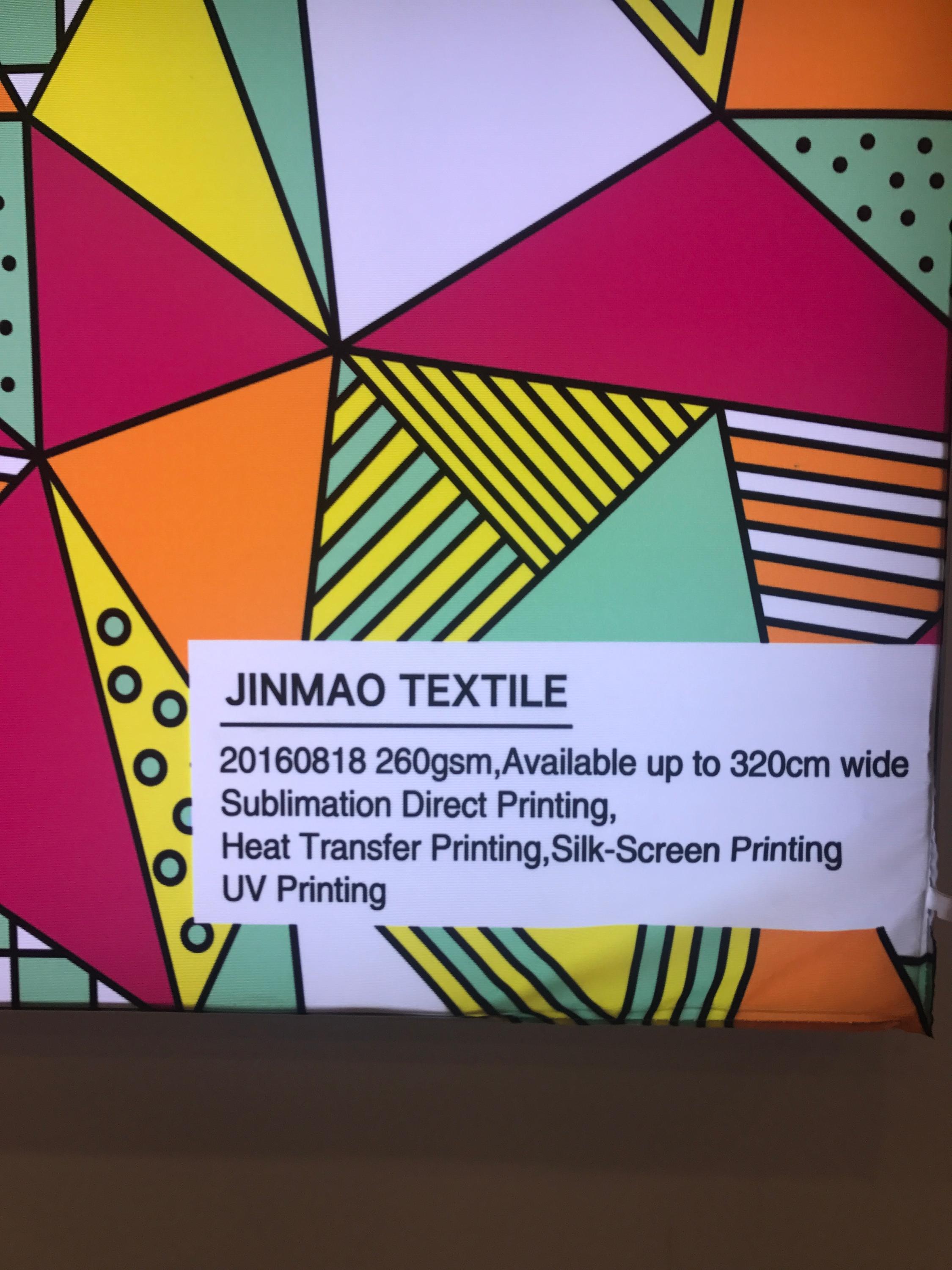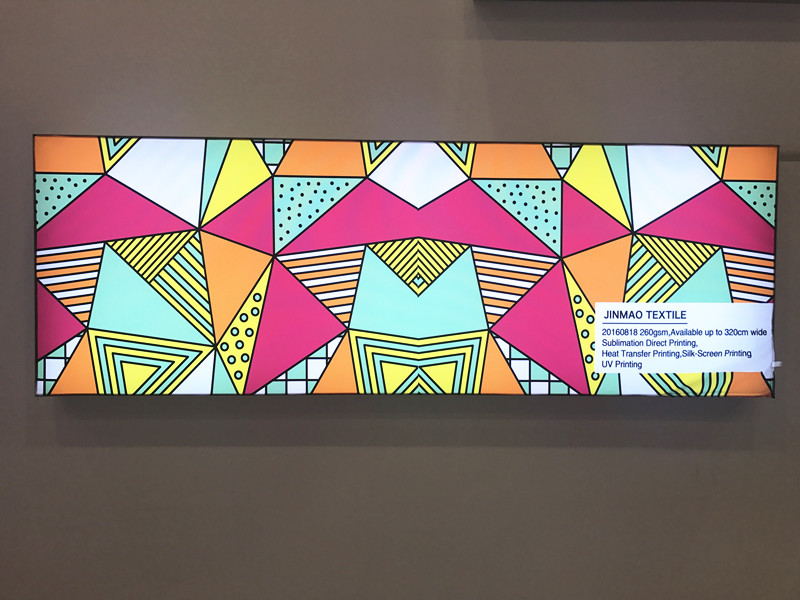 APPLICATION RANGE:
Our fabric is widely used in sports games, adversing large-scale exhibitions ,advertisements and celebrations ,such as 2008 Beijing Oympic Games and 2010 Guangzhou Asian Games,2014 Brazil World cup.

Hanging flag, backpack flag
Ocean flag, beach flag,
3M water base flag
5M water base flag
other exhibition production
COMPATIBLE PRINTER
Direct printing Machines:
Mutoh ,Roland, Mimaki,Dgen,Keundo,EPSON......
Heat transfer printing Machines:
Mutoh,Roland,Mimaki,Dgen,EPSON.......
Latex/Uv/ Solvent printing machines
HP......
Silk screen printing machines
Other popular products:
1.JD-3 160GSM SATIN
shining, for flag
2.JW-6 115GSM MESH
holes to keep the flags stable
for flag
3.JB-28 110GSM STANDARD
The most popular material for beach flags
popular in Europe for direct printing and heat transfer
Small shrinkage
High tearing strength