Waterproof DVD with LCD screen,fishing boat and yacht using !
waterproof ATV Marine sauna room DVD/FM/AM Receiver with remote Control
· DVD ready
· 18 FM/ 12 AM Presets
· 50W × 4 Built-in Amplifier
· Flip-down control panel
· High visibility 2-line display
· Rotary Volume Control
· RCA Auxiliary Input with Level Control
· 6ch/2V RCA Output
· Meets ASTM B117
· Meets ASTM D4329
· HumiSeal Coated PCB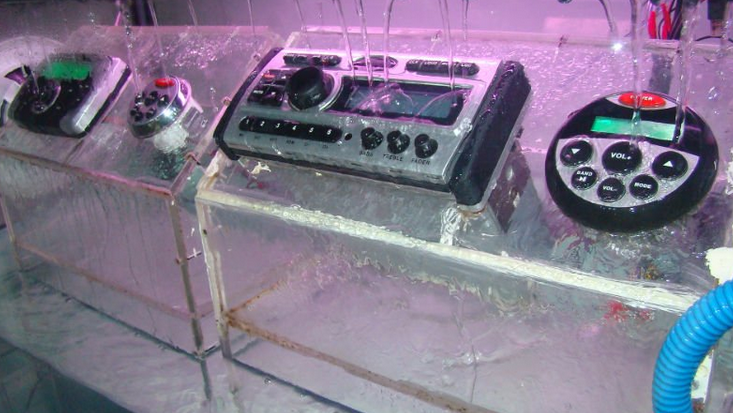 Hasda Electric Ltd. is a leading manufacturer specialized in Marine audio systerms.

Hasda Electric Ltd. it employs more than 200 employees & 40 experienced R&D engineers. We produce a wide range of products including Marine DVD player, Marine Media center, Marine speakers, marine accessories.
Our workshop is well equipped with 2 high-speed auto-SMT lines, 7 assembly lines and 3 QC lines. The annual capacity of production is up to 600,000 units. Our in-house laboratory was set up with 30 advanced test facilities from overseas. This ensures the testing including circumstances simulation, longevity, temperature preservation, humidity preservation and so on.

Thanks to our stringent QC system and the well-trained workers, every order is produced strictly with the standard working procedure. Accompanied by our efficient and professional customer service, over 70 percent of our clients have placed repeat orders last year, which increased our export sales by 40 percent.

Upon the approval of ISO9001:2000, we have been implementing ISO/TS 16949 authentication.