ceramic glass technical parameters:
Mechanical

strength

Density

Elastic seeks

Bending strength

2.6g/cm³

93*103Mpa

35Mpa

Thermodynamic

Performance

Average coefficient of linear

thermal expansion

Identical

temperature

difference

Thermal shock

resistance

a(20-800℃):(0±0.5)*10-6/K

(RTD) ≤760℃

Tes max ≤760℃ no break

Application

Temperature and

Continuous

operating time

Application temperature

Continuous operating time

560℃(1040°F)

20000h

610℃(1130°F)

9000h

660℃(1220°F)

4500h

710℃(1130°F)

1200h

760℃(1400°F)

500h

Chemical

performance

Acid resistance

Alkali resistance

DIN12116 HGB1

DIN ISO719 HGB2

Glass Variety

Transparent microcrystalline glass,Dark brown microcrystalline glass with

ball-point

Machinable shape

Square,circle,R-corner and any irregular shape

microcrystalline

glass Application

Wave soldering, microwave oven, Convection Oven, electric radiator,

fireplaces, induction cooker glass plate. High-Performance flood light,

metal halide lamp, infrared dryer,etc and Photovoltaic solar equipment shield
Technical Specification:
Specification of Product
1) mensions: 330*410,540*610,2000*1100,2100*1266 and deep processing according to requirement
2) ailable thickness: 4mm,5mm
3) Net sized glass of strengthening can be supplied as per the customers requirement;
4) Glass of small cut size is available according the requirement from customers.
Other Application:
1). Household electrical appliance (panel for oven and fireplace, microwave tray etc.);
2). Environmental engineering and chemical engineering (Lining layer of repellence, autoclave of chemical reaction and
safety spectacles);
3). Lighting (spotlight and protective glass for jumbo power of floodlight);
4). Power regeneration by solar energy (solar cell base plate);
5). Fine instruments (optical filter);
6). Semi-conductor technology (LCD disc, display glass);
7). Iatrology and bio-engineering;
8). Safety protection (bullet proof glass)
Processing with requirement: Cutting,Round corner,Round edge,Surface fine polishing,Hole drilling,Coating,
Surface printing and sand blasting,Thermal bending .
Packaging:
Seaworthy Wooden Crates, Interlay Paper Between Two Sheets, Iron Belt For Consolidation.
Delivery:
In 7-15 days after we received the deposit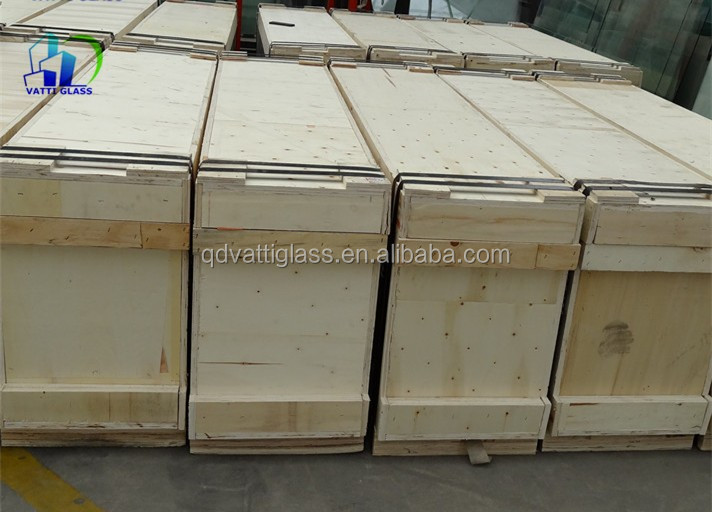 Own factory and warehouse with advanced imported equipment, most valuable professional talents and strict quality control system,
16 years experience.With such resources,we promise to satisfy customer's request with our best capabilities.Qingdao vatti glass co.,
ltd is a professional glass manufacturer and international market supplier,dealing with Tempered Glass,Laminated Glass,Insulating
Glass, Borosilicate Glass, Ceramic Heat-resistant Glass, Aluminosilicate Glass, Anti-glare Glass, Anti-reflective glass, Glass Tube,
Sight Glass, Solar PV Glass, Quartz glass, furniture glass Series, Art Glass Series, Mirror Series, Clear float Glass, Reflective Glass,
Tinted Glass and so on.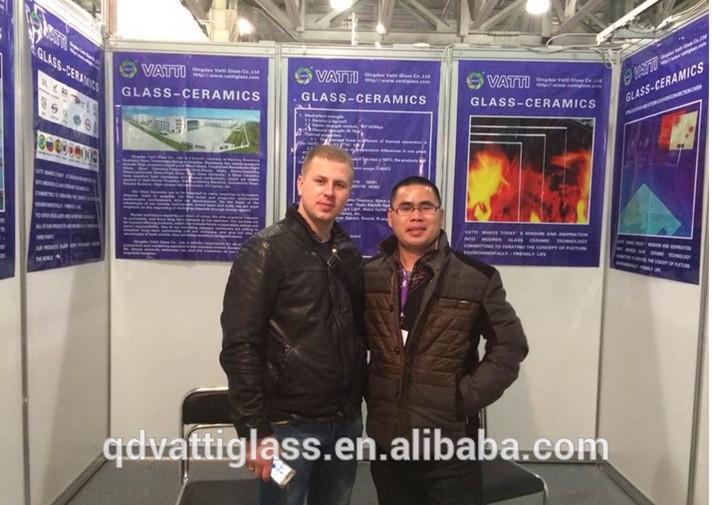 1. 16 years experiences on glass manufacturing and exporting.
2. Top quality glass with CE,CCC certificate, exporting to more 80 countries in the world.
3. Unique designed strong wooden cases, solving the problems of breakage.
4. Dockside warehouses beside three of China main container seaports, ensuring convenient loading and rapid delivery.
5. Full range of flat glass supply, offering one-stop purchase.
6. Professional sales team, offering personalized and dedicated services.